For today, I am sharing the recipe of a dessert made from a tuber that I really like. Really, the play of words is intentional. Reason being is, I am presenting to you another Filipino treat called – Ube Haleya or Purple Yam Jam.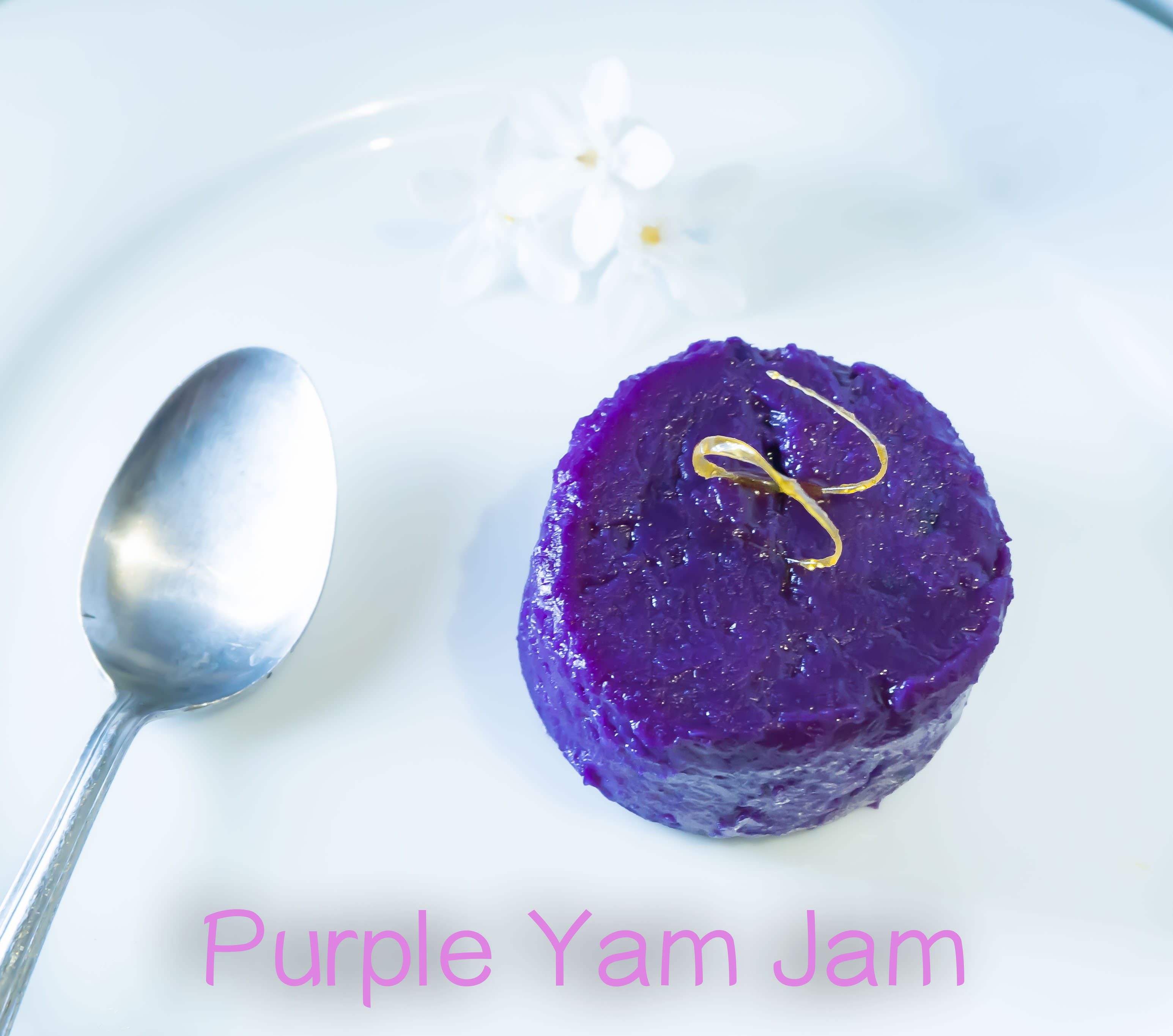 Pronounced as "ooh-beh" this root crop is full of humility, but can incredibly transform into something sweet, creamy and royal. As a matter of fact ube has garnered for itself a myriad of loyal fans. A perfect example is if you ask a Filipino what his favourite classic ice cream flavour is, you have to get ready to start tallying a column specifically for "Ube".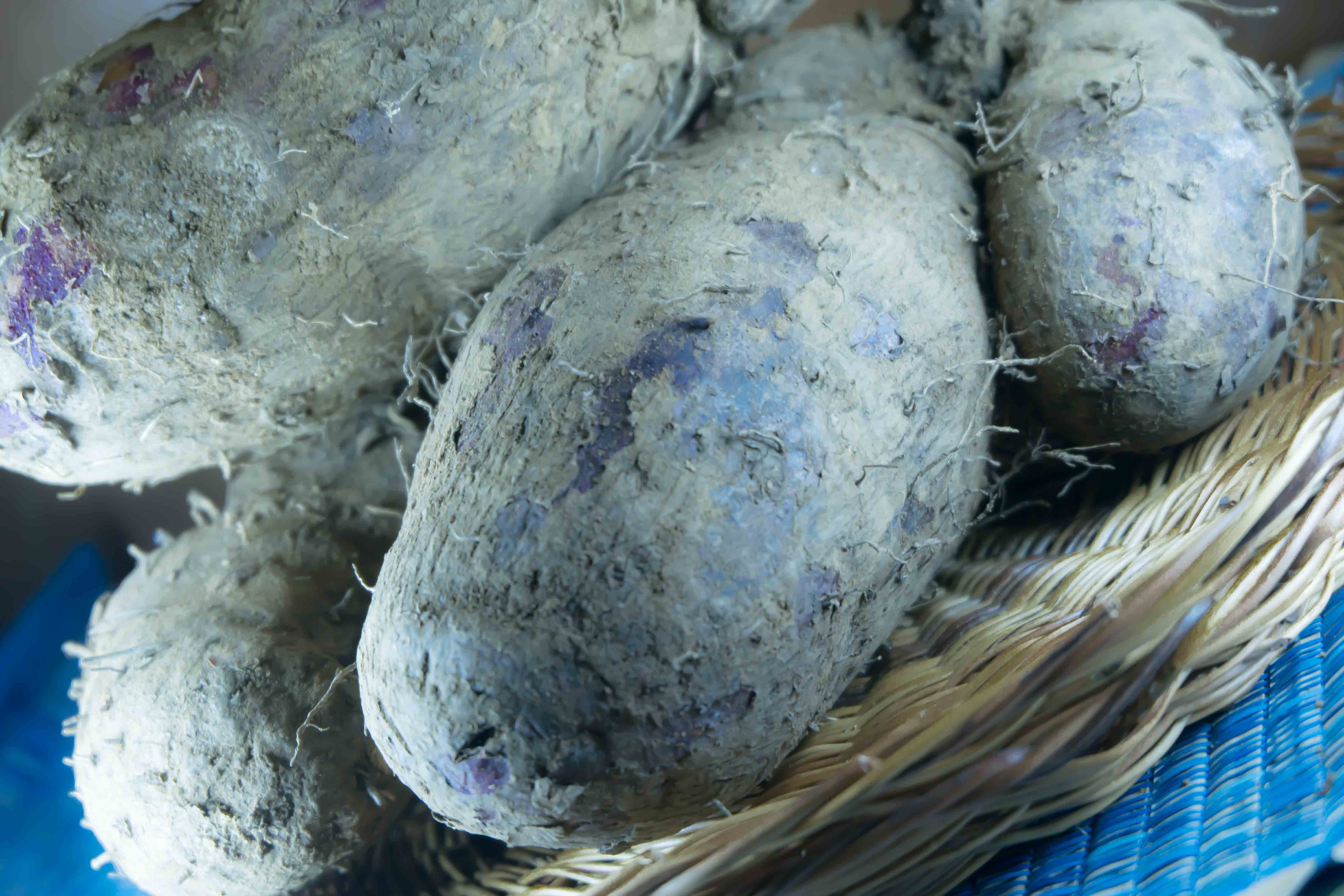 Haleya or halaya is the method the ube is prepared and cooked. First step is to clean and boil it. Next is to grate or mash. Lastly is to cook with milk and sugar over heat with constant (and I mean NON-STOP) stirring. For the health buffs here, think of making ube haleya as an equivalent workout prior to a dessert binge.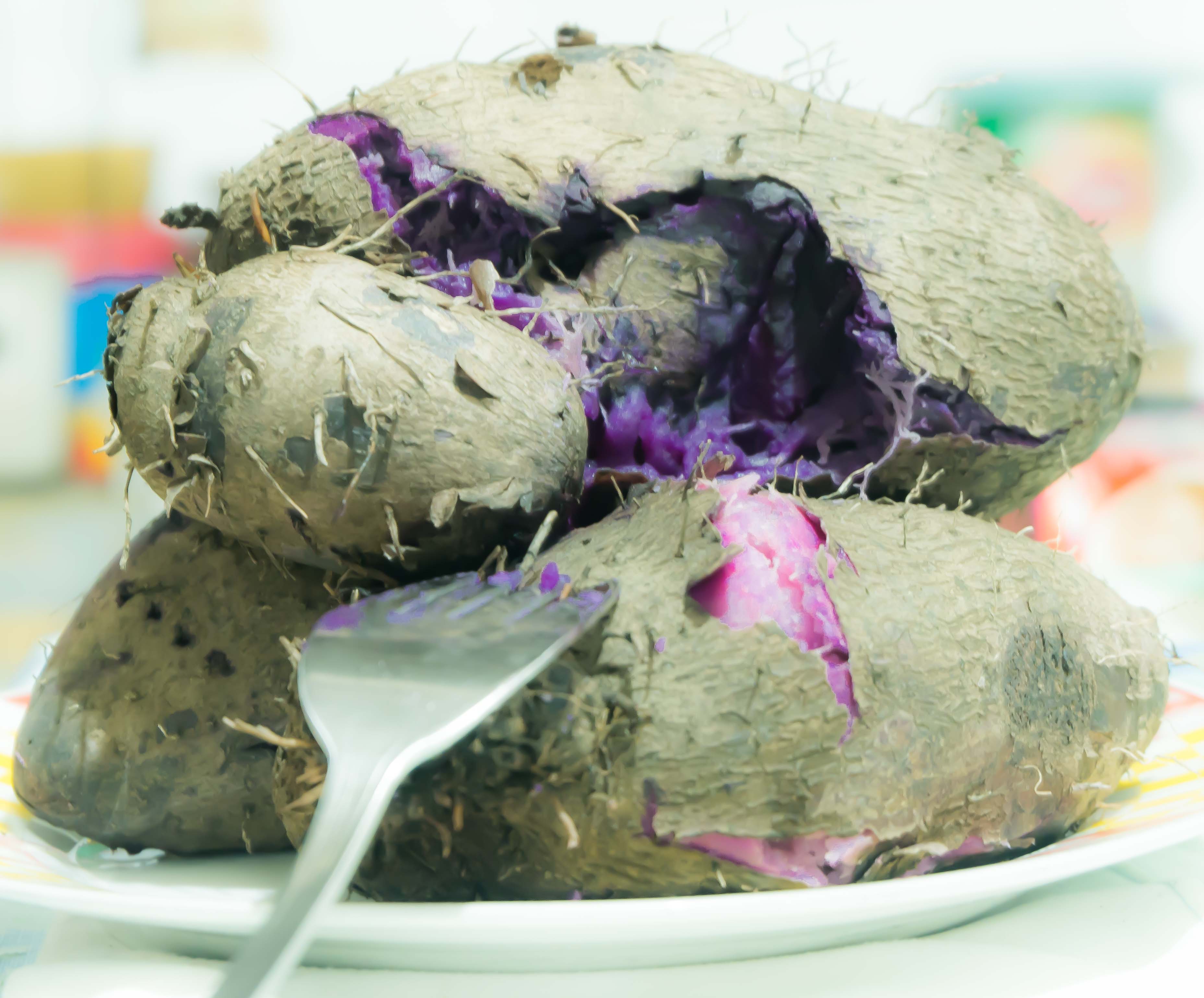 Like the leche flan and buko pandan that I imparted to you the last couple of weeks, the addition of this dessert to my cooking repertoire will give you another great taste of Filipino favourites.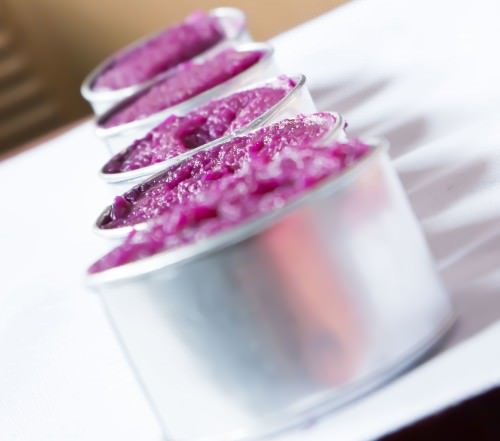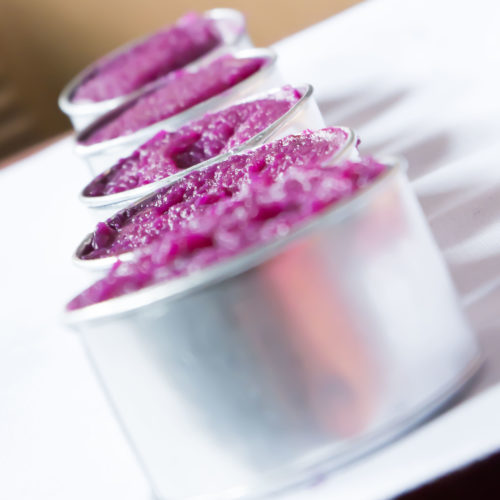 Ube Haleya (Purple Yam Jam)
An über favourite Filipino dessert - Übe Haleya (Purple Yam Jam)
Print
Pin
Rate
Instructions
Wash and clean the ube under running water.

Boil the ube with skin on, until tender.

Let it cool and peel. Grate or mash with a fork. (I used the grater.)

In a heavy pan, combine the coconut milk, sugar, and grated ube. Mix and then add the condensed milk and butter. Add food colouring, if desired.

Cook over a low to medium heat while stirring continuously until the mixture holds together and starts separating from the pan.

Transfer to butter-greased ramekins or moulds and allow to cool. Serve.

*Note: This mixture could last for about 5 - 7 days. Ensure that it is cooled at room temperature prior to refrigerating.
Please don't give up on the constant stirring. This needs to be done to avoid burning the mixture. I suggest you take turns with someone who wants to have dessert in the fridge. Fair share, as they call it?
I grew up delighted with this jam. The most common way I enjoy eating ube haleya is simple – 1/ Spoon it, 2/ Savour it, 3/ Chew the ube bits, 4/ Swallow with eyes flickering in euphoric convulsion. Repeat.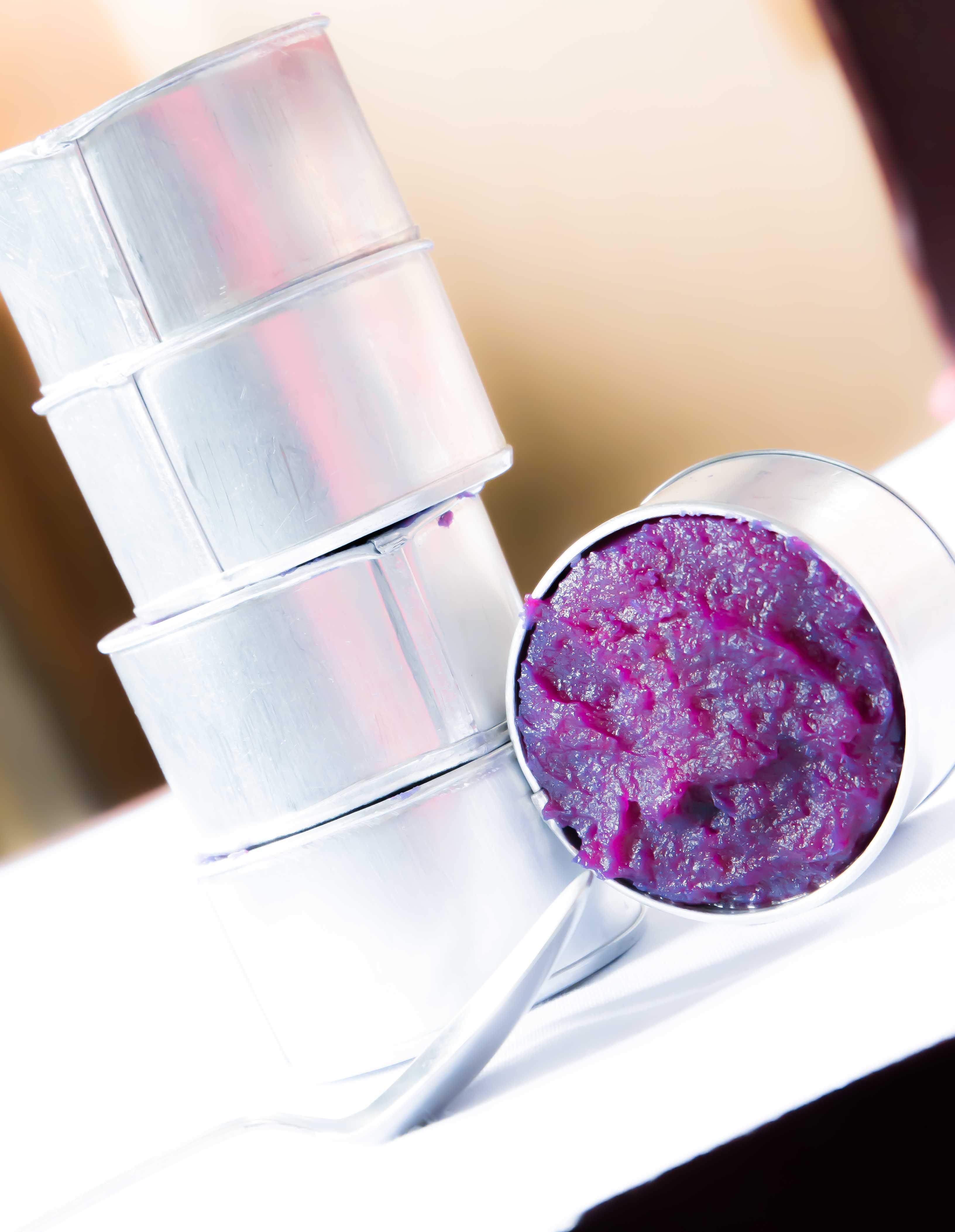 When I got older I modified this a bit. I mixed this jam with vanilla ice cream. I promise you step 4 intensified big time.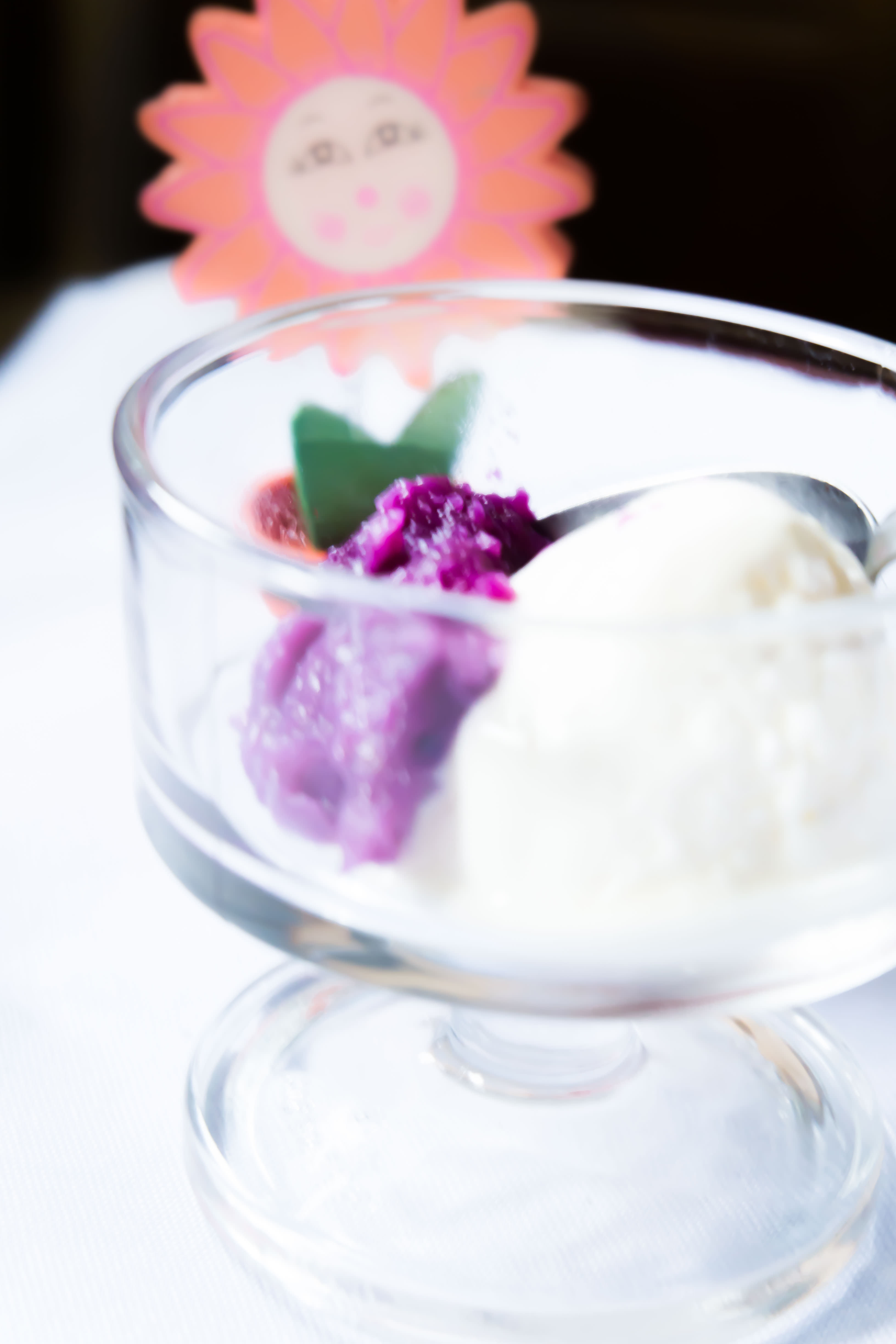 Don't be perplexed by the purple yam. Take a spoonful. Then if someone asks you the question, "Are you addicted yet?" I promise your reply will be, "You Bet".