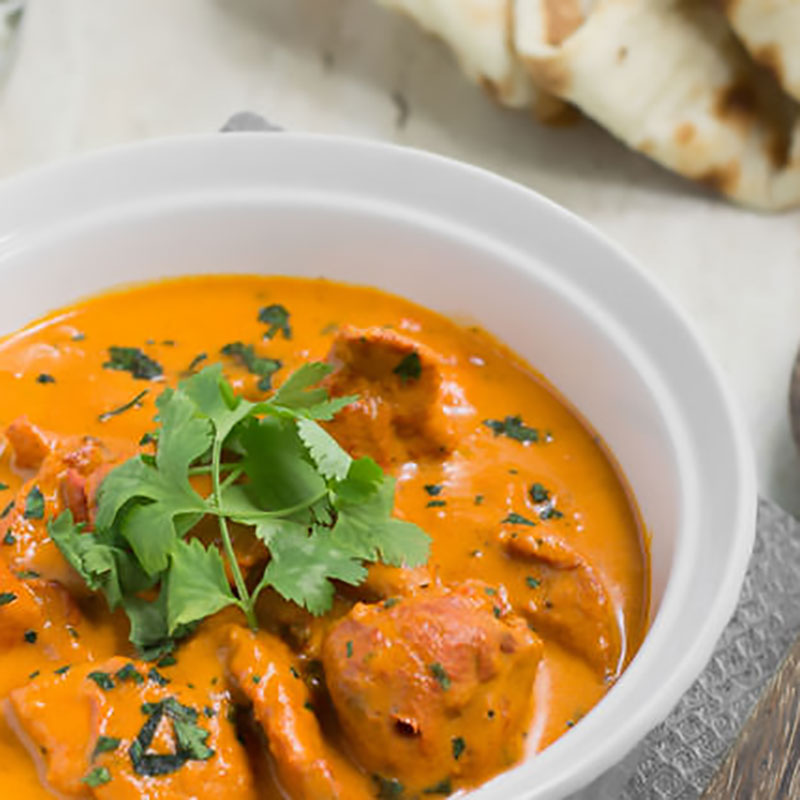 You don't need one of those stores bought pastes to make an Authentic Indian Mango Chicken Curry at home!
Mango Indian Curry cooked the authentic way is much easier than you think!
Indian Mango Chicken is a Mild Curry
Our Mango Chicken Curry is quite mild so is suitable to cook and serve for most people as the spice is well tolerated.
This mango chicken curry recipe will comfortably feed a family of 4.
Don't forget the Indian Chapati Bread to make it a complete meal.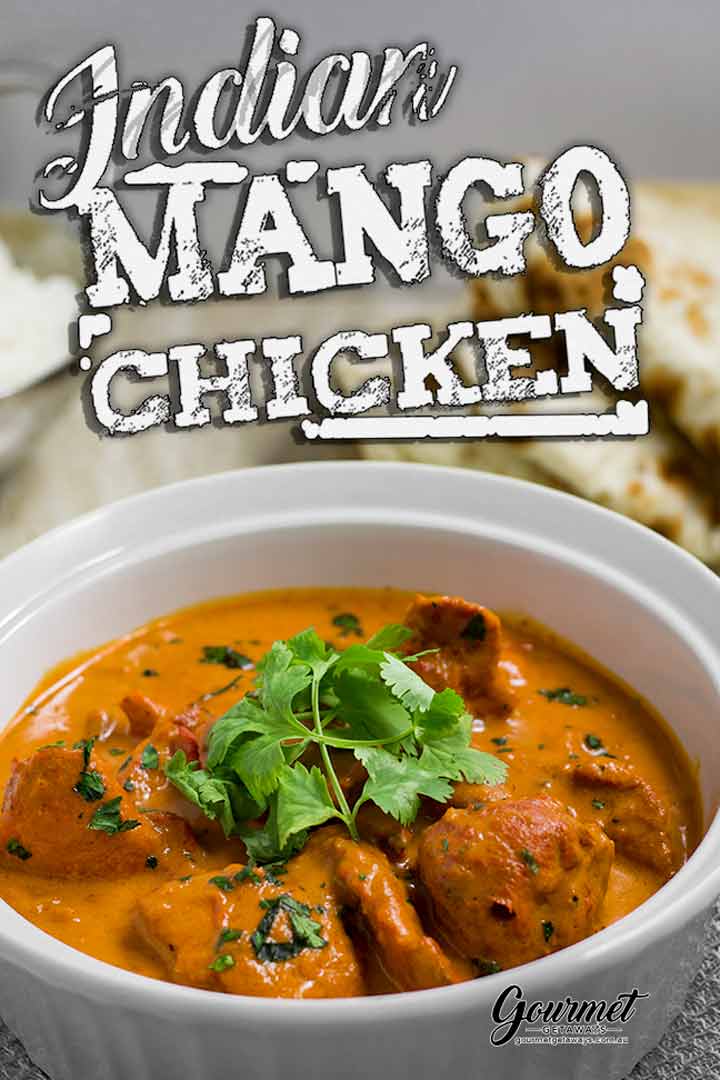 Authentic Mango Indian Curry Ingredients
2 small onions
2 cloves garlic
1 red chili
1 tsp chili powder
2 tsp fennel seeds
1/4 cup natural yogurt
500 g chicken thighs diced
2 tbsp oil
6 cardamom pods
2 cinnamon sticks
1 tsp coriander ground
1 tsp garam masala
1 medium onion diced
2 cloves garlic finely chopped
1/4 cup tomato puree
1/2 cup coconut cream
3/4 cup mango puree or 1 fresh mango diced
salt to taste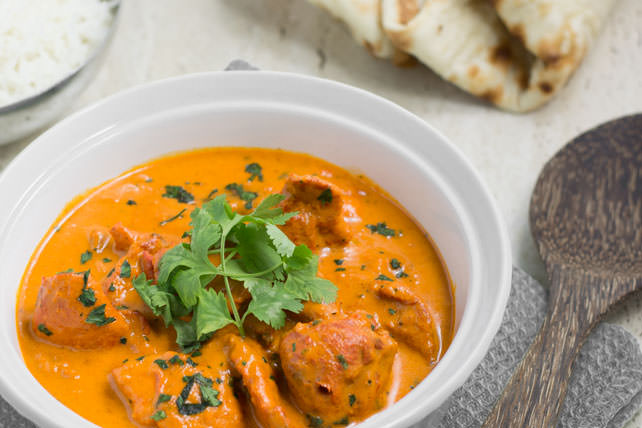 Mango Chicken Curry - Authentic Indian
This Authentic Indian Mango Curry recipe is delicious and easy to cook at home.
Print
Pin
Ingredients
Paste
2

small

onions

2

cloves

garlic

1

tsp

red chilli

1

tsp

chilli powder

2

tsp

fennel seeds

1/4

cup

natural yogurt
Curry
500

g

chicken thighs

diced

2

tbsp

oil

6

cardamom pods

2

cinnamon sticks

1

tsp

coriander

ground

1

tsp

garam masala

1

medium

onion

diced

2

cloves

garlic

finely chopped

1/4

cup

tomato puree

1/2

cup

coconut cream

3/4

cup

mango puree

or 1 fresh mango diced

salt

to taste
Instructions
Paste
In your blender or food processor, add the all the paste ingredients except the yogurt.

Blend ingredients into a paste then add the yogurt and mix well.

Marinate the chicken in half of the paste and refrigerate for 2 hours.
Curry
Place a large saucepan over high heat and add the oil, cardamom pods and cinnamon sticks. Saute until fragrant

Add the remaining curry paste and cook out until fragrant, 5-10 minutes.

Add the coriander, garam masala, onion and garlic and saute for 5 minutes.

Gently pour in the tomato puree and coconut cream, stir well.

Bring to the boil before adding the marinated chicken and the mango.

Drop the heat to a simmer. Simmer the curry uncovered for 15-20 minutes, until the sauce has thickened and the chicken is cooked through.

Serve with a side of basmati rice.
Want more curry recipes? Check out some of our other great curries;
Enjoy your authentic Indian Mango Chicken Curry, I'm sure your friends will be impressed with the flavors.