Today I am sharing with you Filipino spring rolls, Lumpiang Shanghai.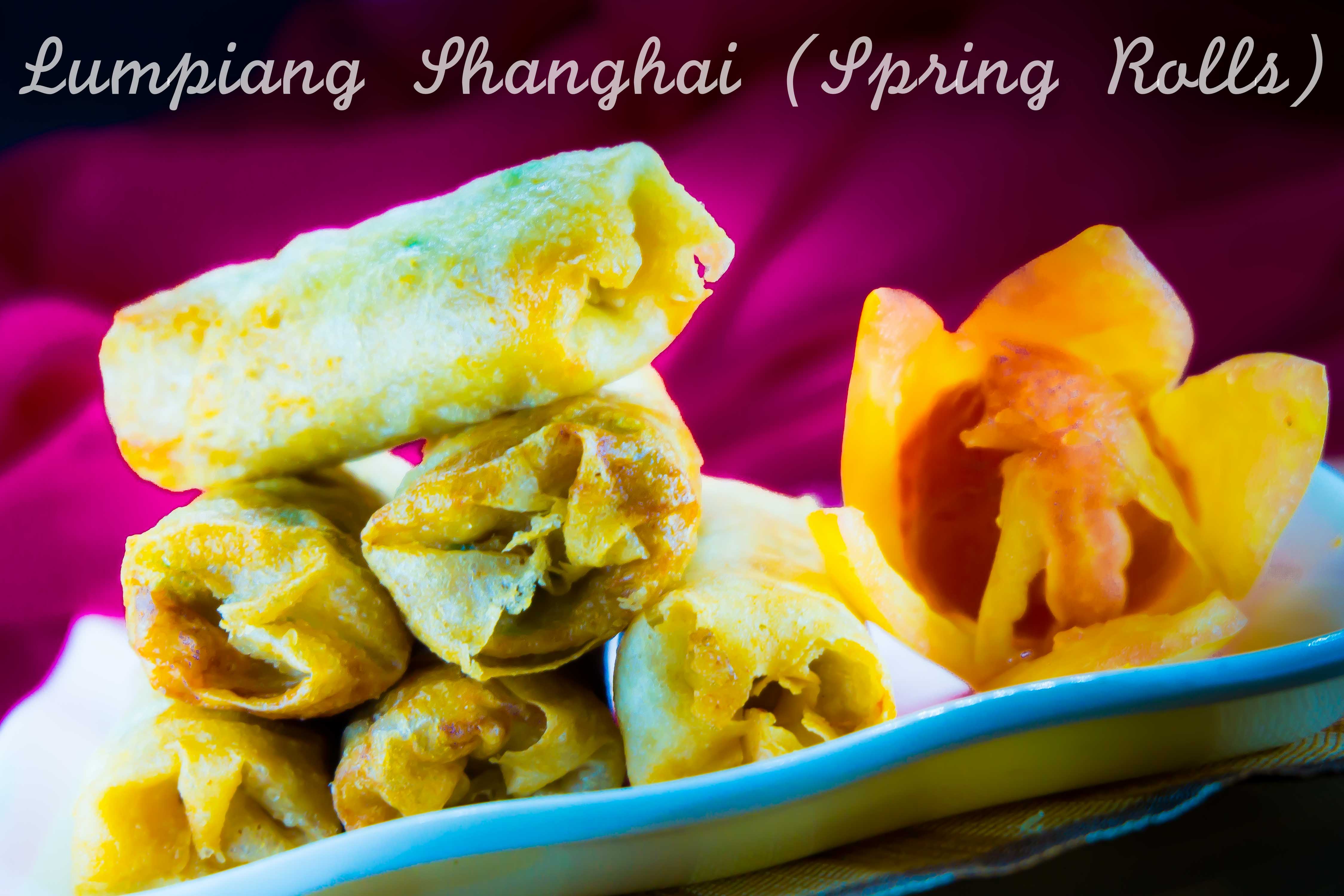 By its name it is obviously evident that it is influenced by the Chinese. Wikipedia explains that the term lumpia derives from Hokkien lunpia which is an alternate term for popiah or spring roll. The diversity of the multiple cultures that made an impact on the Philippines is great. This explains why our cuisine has a touch of either Spanish or Chinese in a number of dishes.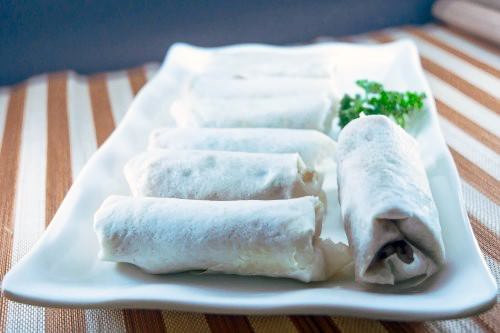 Lumpiang Shanghai is one of the more popular finger food in the Philippines. These are commonly served during parties and sometimes as an afternoon street food. Some roll these into long sticks. Some, short and thin or medium logs like what I did here.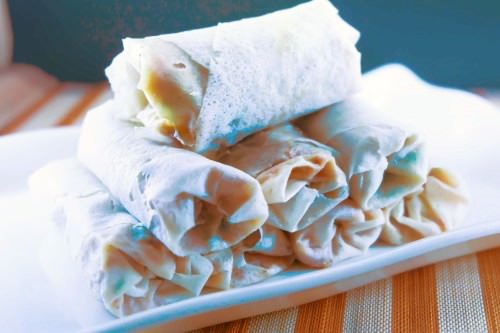 I remember an American colleague who always talked about this dish. She looked forward to ordering Lumpiang Shanghai when in Manila whenever possible. She'd even pop an email once in a while from the US telling she misses lumpia.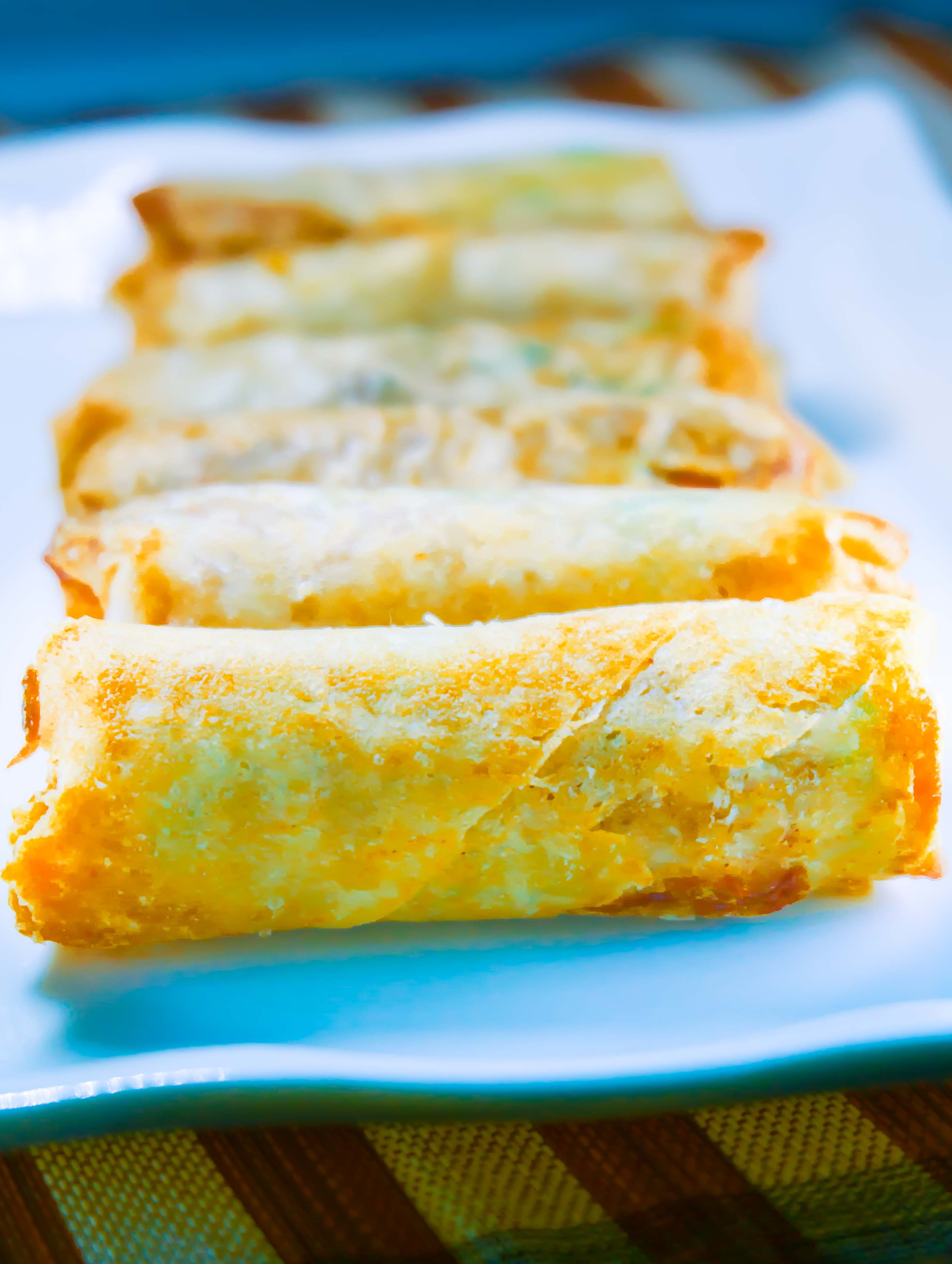 If you want to veer away a little bit from the usual spring rolls, you can try this Filipino version. We love eating it as finger food, with rice or with pancit (noodles). The taste gets better when shared!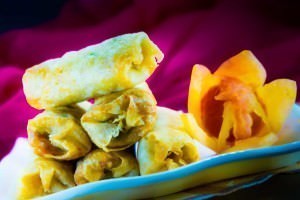 Lumpiang Shanghai (Filipino Spring Rolls)
Filipino Style Spring rolls are an authentic street food that you can recreate at home.
Print
Pin
Rate
Servings:
6
to 8 servings
Ingredients
For the rolls:
1

kilo ground pork or ground beef

or mixed

1

cup

carrots

grated

1/2

cup

spring onions

chopped finely

1

cup

onion

chopped finely

2

tsp

minced garlic

2

eggs

2

tsp

salt

1/2

tsp

ground black pepper

lumpia wrapper or spring roll wrapper

oil for frying
Instructions
Combine pork or beef, onion, carrots, spring onions, salt, ground black pepper, garlic, and 1 egg. Mix well.

Wrap about 1 - 1 1/2 Tbsp of the mixture in a lumpia wrapper to form a roll or log.

Beat an egg in a separate bowl.

The egg is used to brush on the last portion of the wrapper to seal each spring roll.

Repeat all the steps for each roll or log.

Heat the cooking oil and deep fry the lumpia until golden brown.

Remove the logs and drain on kitchen paper.

Serve with a sauce of your choice or with below sweet and sour sauce.
Dipping sauce
To make the dipping sauce, combine all the ingredients in a bowl and mix well.

Heat a saucepan then pour in the mixture. Stir once in a while and bring to a boil.

Pour in the cornstarch slurry and continue stirring until the texture becomes thick.

Serve in a sauce dish as a dip for the lumpia rolls.
The sweet and sour sauce in this recipe is awesome. But I prepared two other sauces loved by Filipinos – ketchup and vinegar with red chillies. I have seen kids wanting ketchup as their dip. Some love the staple vinegar with chillies. Others want no dip at all! This is how GOOD this finger food is.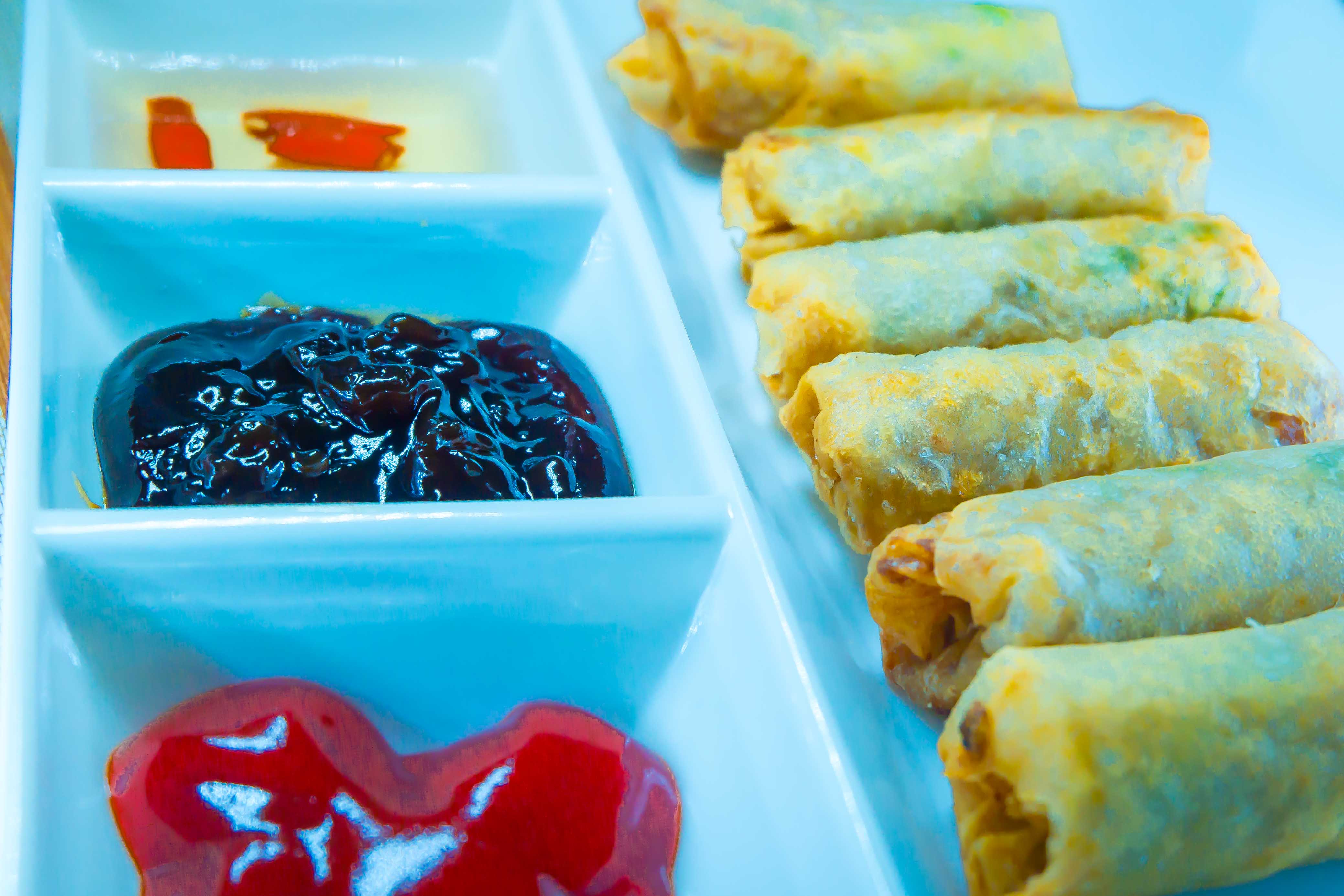 Just a warning though, this lumpia bears a once-you-bite-you-cant-stop seal. The crunch, the juiciness and the flavours all working well you won't notice you are munching on one log after another. Dipping it in your favourite sauce means you are allowing yourself into the addiction zone.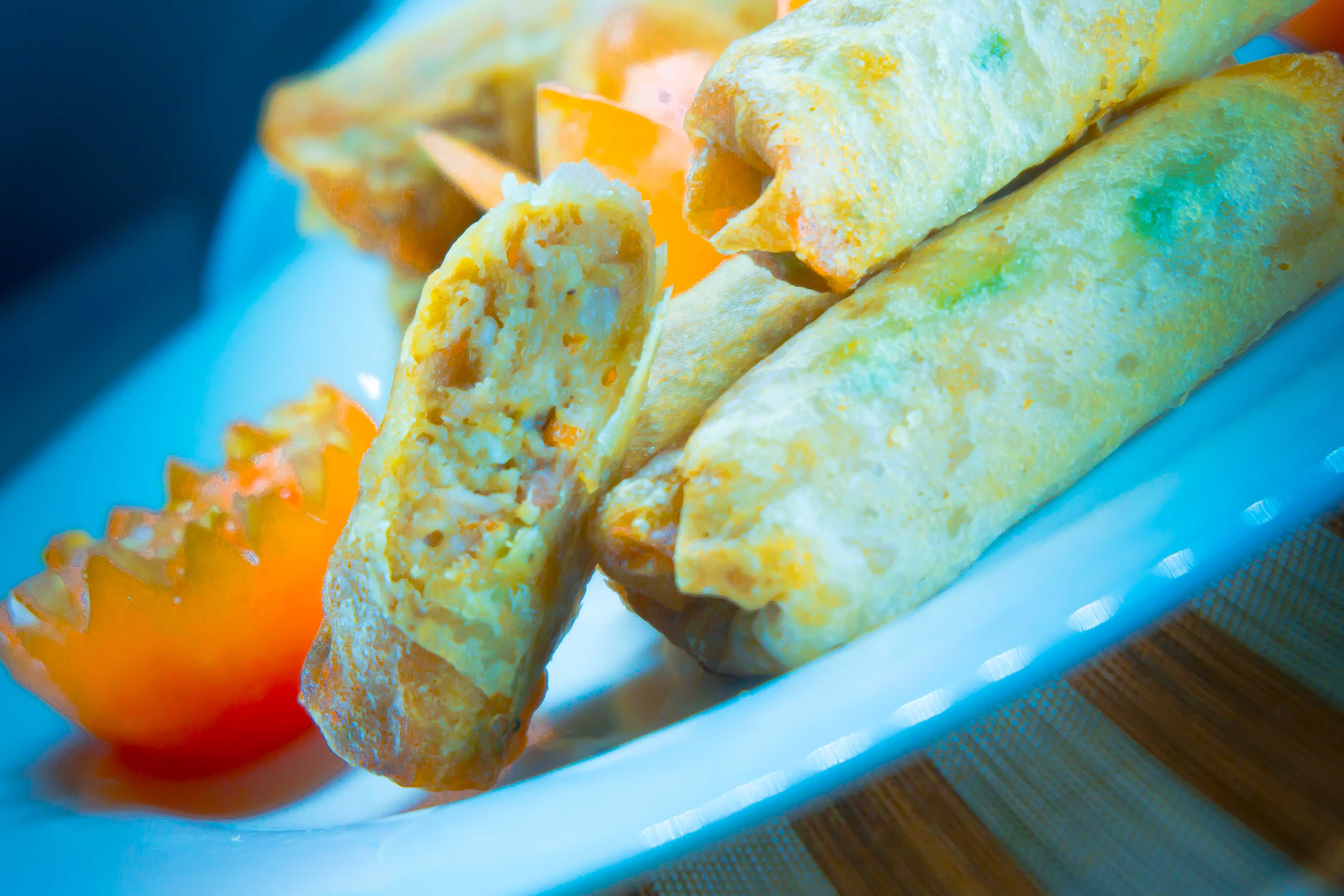 Don't even wait for a special occasion to serve this. You can make these easy Lumpiang Shanghai rolls a once-a-week item in your menu. Adults crave it, kids love it!