For today, I have prepared another sweet treat, which is close to all Filipinos' hearts. I call it…Buko Pandan Bliss!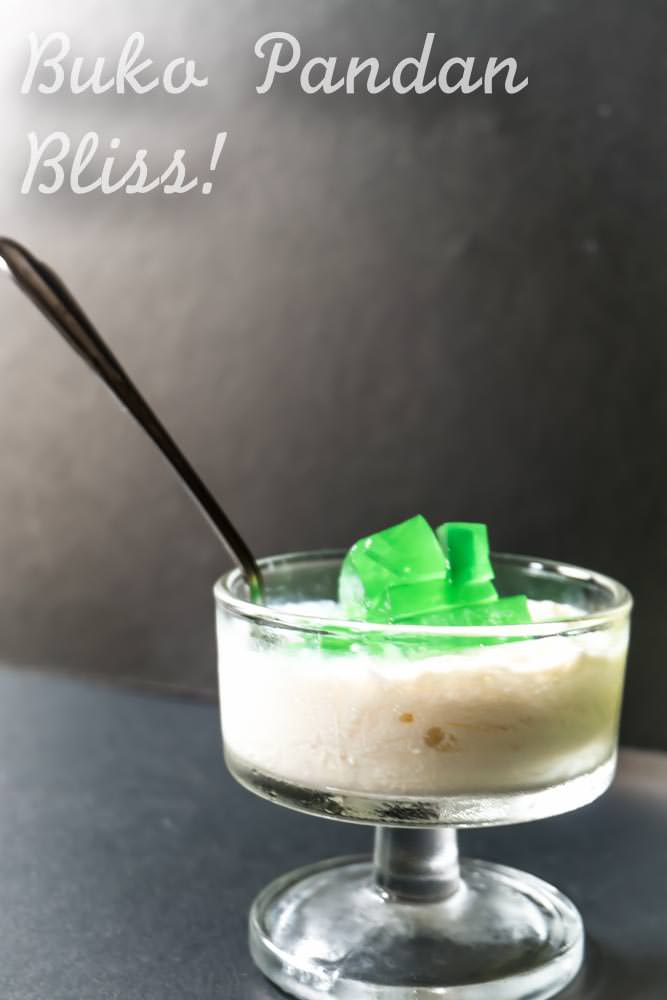 As I hope you already know, the Philippines is a tropical country. Fruit trees such as the coconut thrives across several regions. While we do so many things with the fruit, there is one dessert that brings joy to most of us. This is not to say that the leche flan is topped by Buko Pandan. If the two were on the menu, I would cause a conundrum to the diner. Which dessert should be ordered, one may be compelled to order both.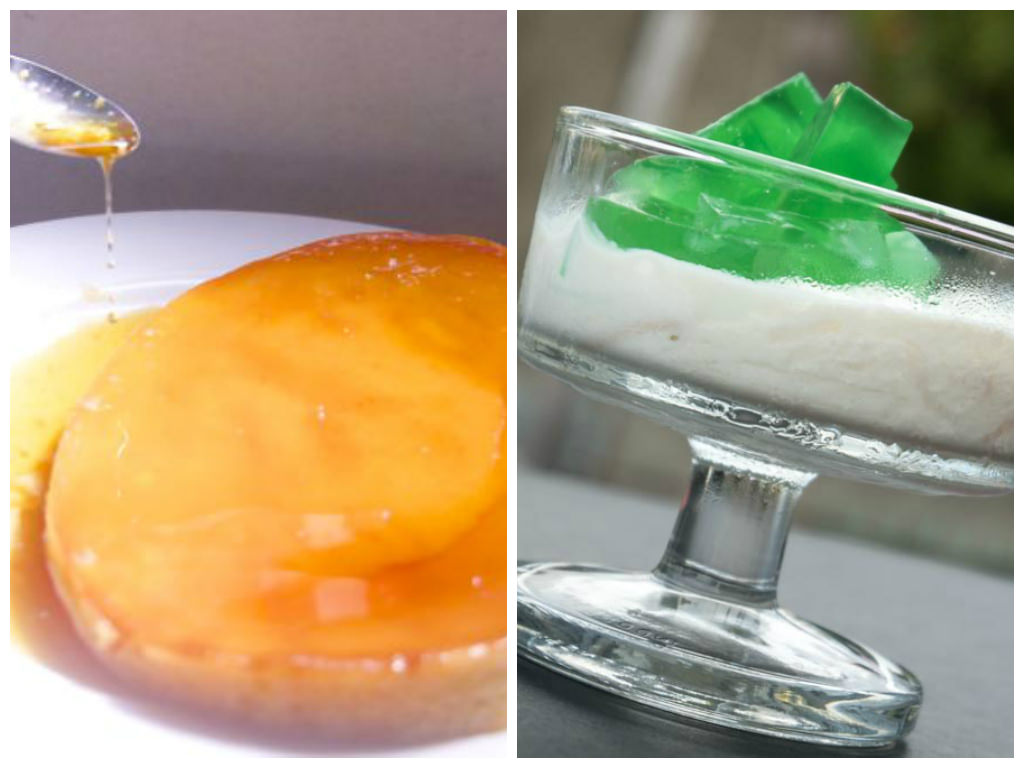 Here come the "ber" months – September, October, November and December!
The country's tourism slogan is "It's More Fun in the Philippines!" I will have to agree in some aspects. Radio stations make sure they have their Christmas songs playing from the first of September! That makes one visualize what's in store for Christmas.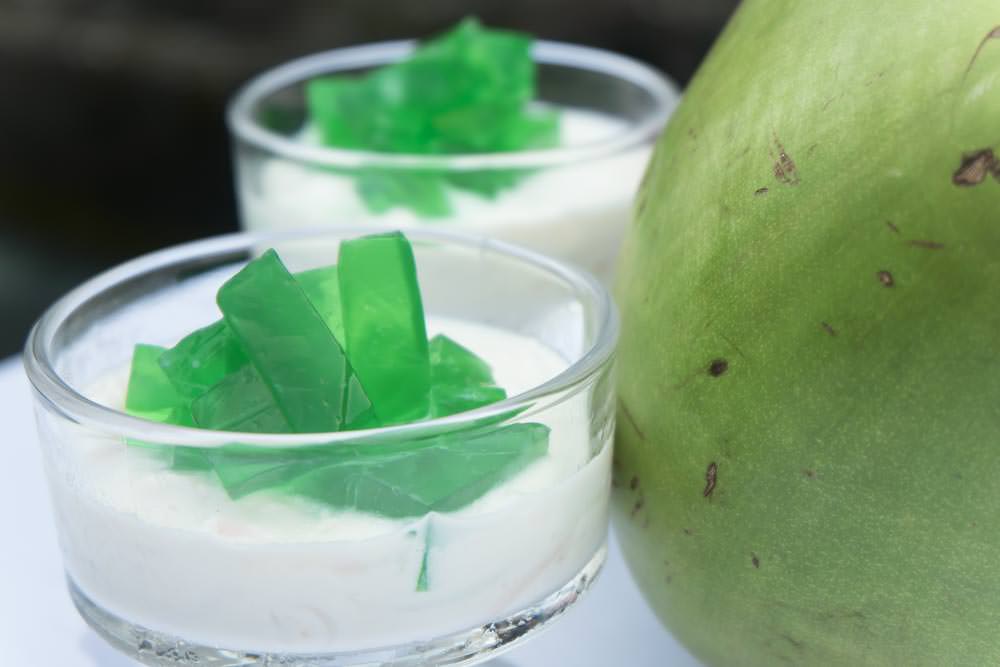 I tend to visualise all the festive food. Especially the star desserts, and Buko Pandan is one of these special desserts. Even if there are moulds of leche flan in the fridge or on the table, they will not be alone. The sweet, rich and creamy flans need company. It could be fresh fruits. Or the lechon. Or whopping bowls of Buko Pandan. Chilled, milky goodness of Buko (coconut) with chewy, flavourful chunks of pandan-infused gelatine.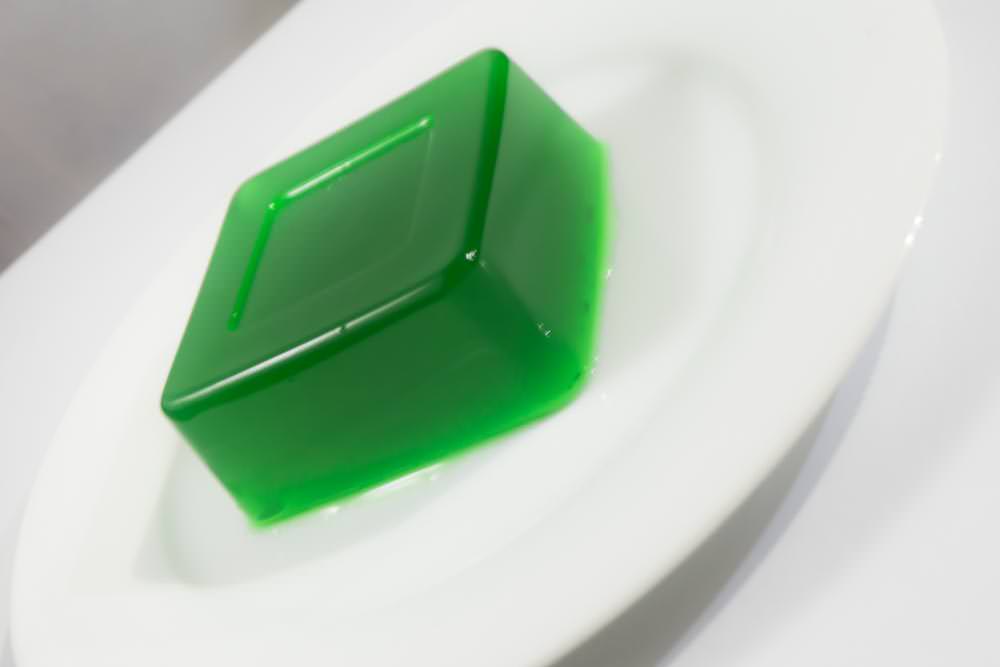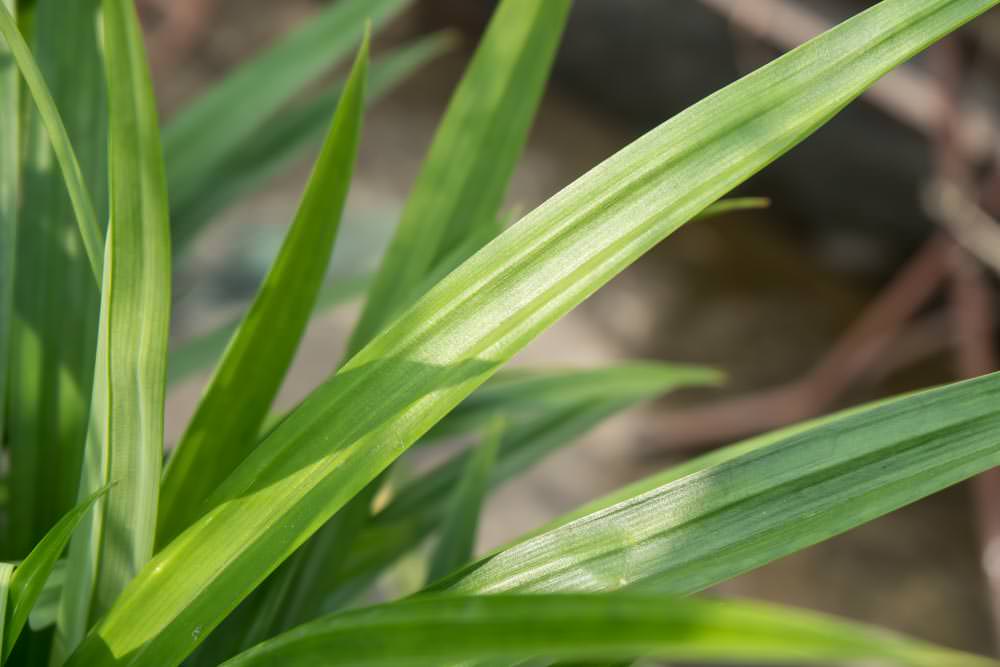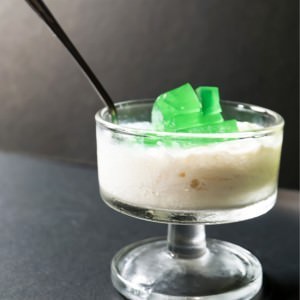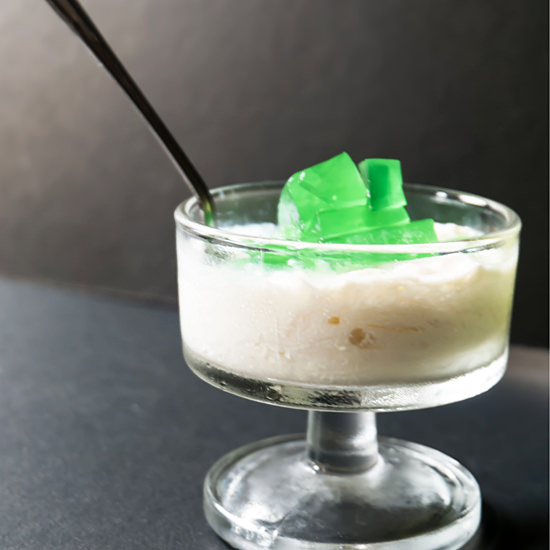 Buko Pandan Bliss
Inspired by the recipe in the book: Flavors of the Philippines
Print
Pin
Rate
Ingredients
3

Tbsp

unflavoured gelatine

or green coloured unflavored gelatine

625

ml

buko water

young coconut

200

g

granulated sugar

100

g

pandan leaves

or 1 tsp pandan essence

McCormick buko pandan flavouring

200

ml

all-purpose cream

chilled

200

g

buko strips

young coconut

3

Tbsp

condensed milk
Instructions
Add gelatine to half the coconut water and stir, then set aside.

In a saucepan, boil the remaining coconut water with the pandan leaves and sugar. Reduce heat and simmer for 5 minutes, then add gelatine mixture and bring back to the boil until gelatine is completely dissolved. Add 2 drops green food colouring. Pour mixture into a 2 litter pan, allow to cool, then cut into 15mm cubes.

Pour the cream into a bowl and beat until thick, then add the condensed milk and coconut and stir to blend. Refrigerate for 30 minutes or more.

Serve and layer the coconut mixture into a glass or bowl and top with the gelatine cubes.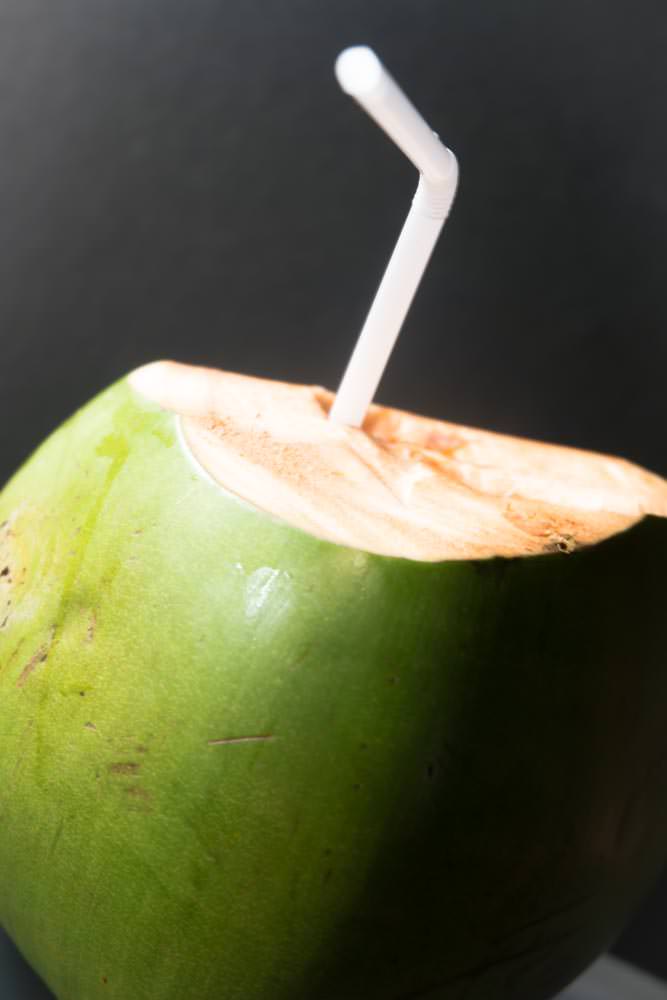 You could serve this in tall glasses, too. Impress your guests. Serve them using the hollow of each coconut shell. During the hot months, frozen buko pandan in moulds of ice drops are a fun way to enjoy this blissful dessert.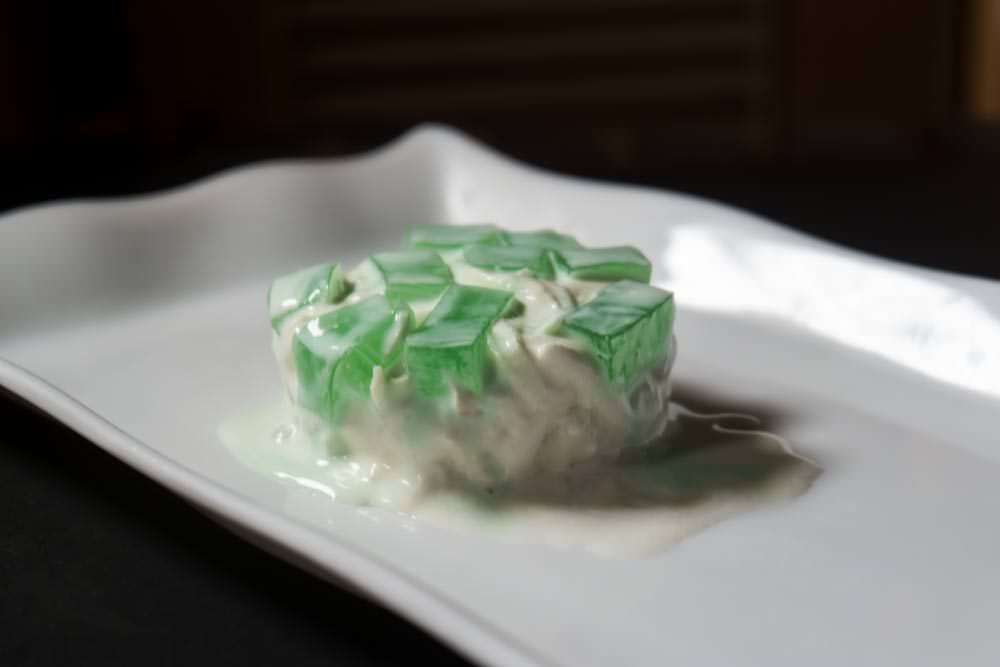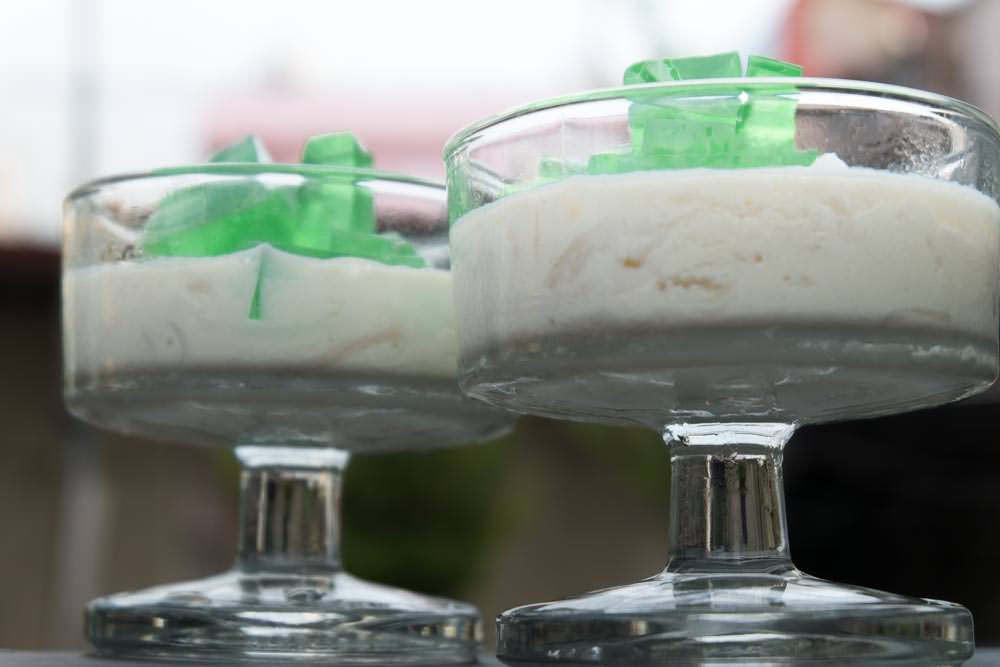 I hope you enjoyed today's Filipino treat. I promise to cook and present better dishes as I move along.