I am sure all my readers understand the reason for my Pineapple Frangipane Tart, but just to recap. I was given this super pineapple corer and slicer for my birthday and I got a little carried away making pretty pineapple rings.
Four fresh pineapples became one large container of perfect little pineapple rings. Now my mission is to turn all of this sweet, juicy fruit into recipes that will appeal.
The first batch two pineapples went into Pina Colada's for New Years, then my Hawaiian Pizza, now the Pineapple Frangipane Tart, the final pieces have been set aside for a Sweet & Sour Pork. All the recipes will eventually make their way onto my site, and then we will give pineapple a brief break.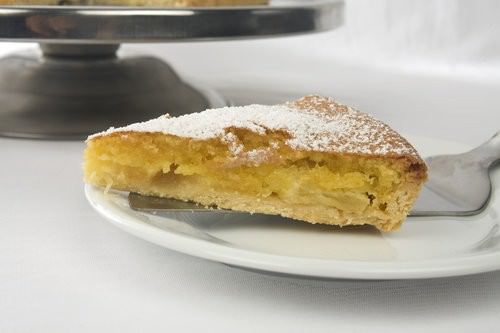 I made this tart a few days ago and it lasted one night in my house before the family had completely decimated it. It's so light, tropical and delicious.
I would probably add a little more coconut and swap the essence for coconut cream next time to give a more pineapple and coconut flavour, but it was truly gorgeous.The shortcrust recipe I have suggested makes the most buttery pastry which was incredibly good with the tart.
Pineapple Frangipane Tart
Ingredients:
1 Quantity sweet pastry, or 1 premade sweet tart base
100gm caster sugar
100gm butter
2 eggs
2 Tbs cornflour
2 t/s baking powder
100gm ground almond
1 T/s desiccated coconut
1 t/s coconut essence
5 ½ thin circles of fresh or tinned pineapple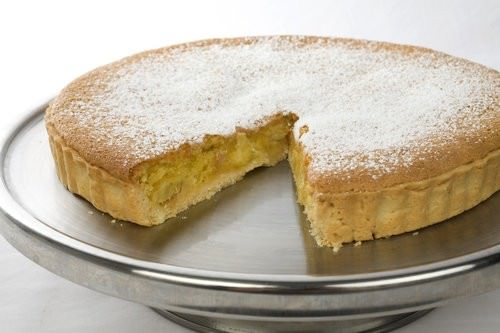 Method:
Follow the directions for making the sweet pastry. Once the pastry has been baked blind remove it from the oven and leave it to cool slightly.
Preheat the oven to 150C/300F.
Place the butter and sugar in a [easyazon_link identifier="B008J8MJIQ" locale="US" tag="gourmetgetaways1-20″]food processor[/easyazon_link], beat until creamy then add the eggs.
Continue to beat until pale and fluffy. Add all the remaining ingredients to the mixer except the pineapple. Allow the processor to run for 3 minutes.
In the meantime evenly space the pineapple pieces on the tart base.
Pour the frangipane mixture carefully over the pineapple covering the fruit completely.
Cook the tart on a middle shelf for approximately 45 min or until the centre is set.  If the tart is becoming to coloured but has not yet set, reduce the temp by 10C/50F.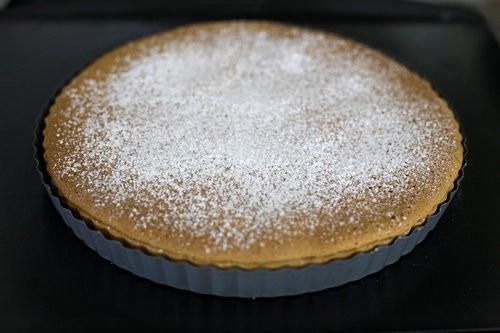 The tart can be served hot or cold dusted with icing sugar.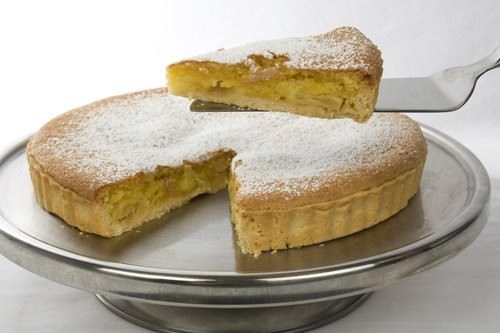 Any fruit can be used in place of pineapple, just sprinkle it with a little caster sugar before adding the batter filling.
Tell me readers have I tempted you? What fruit would you add to your Frangipane Tart?