In winter I love the smell of buttery, light, cooked perfect scones baking in the oven. 
The best thing is getting the freshly baked scones out of the oven, breaking them open and smelling the delicious aroma.
Of course, what would hot scones be without smothering them in butter?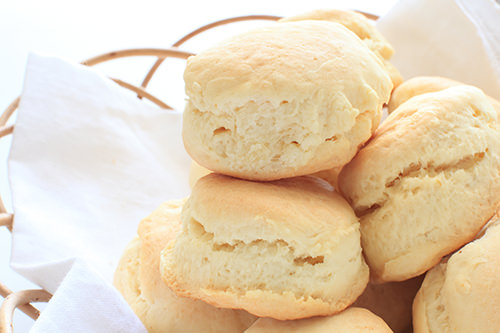 But what is the secret on how to make the perfect scones every time?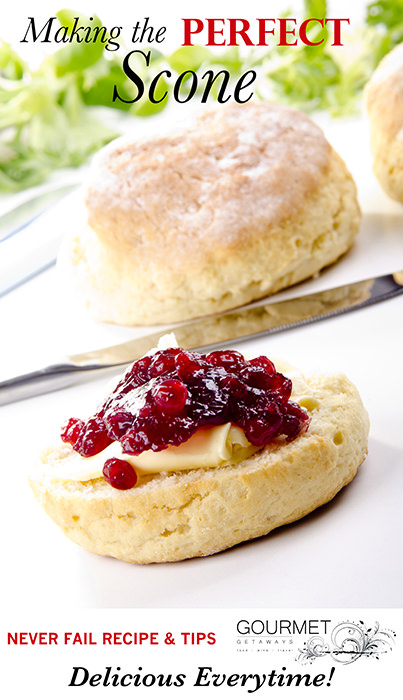 When I was a kid my Nan and I used to spend a lot of time in the kitchen cooking together, working our way through cookbooks and old recipes.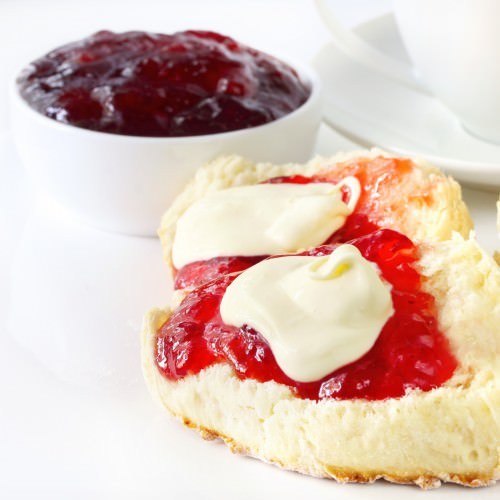 One day, we were baking scones, she warned me that her scones were usually tough and dry. By this time Nan and I had baked soufflés together, made mousse and cheesecake, so I didn't think something as simple as a scone would fail.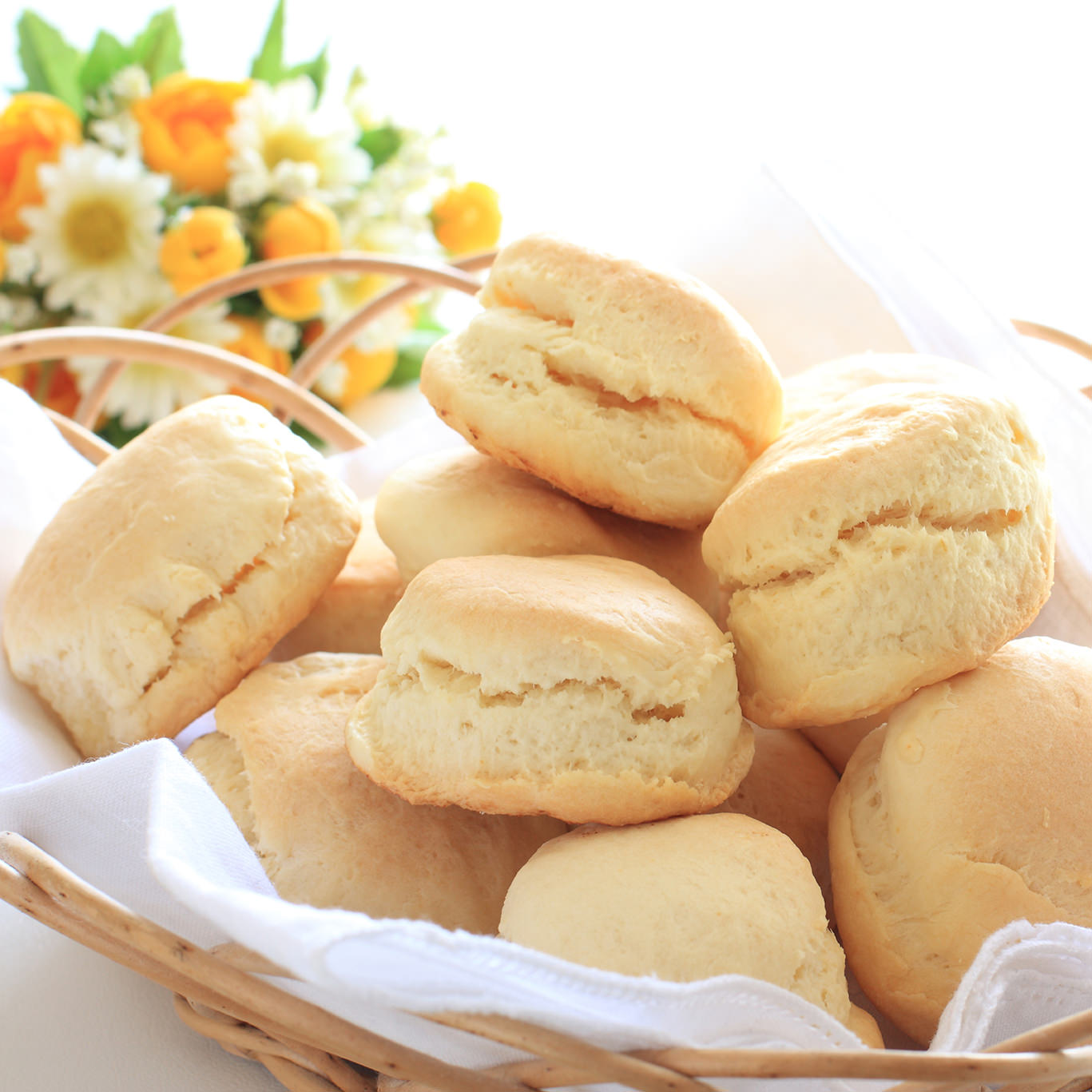 We went through the process of making the scones and sure enough, they were quite heavy. My Nan is a twin, and she explained to me that her twin sister makes perfect scones and pastry because she always has cold hands and doesn't put any care into the mixture.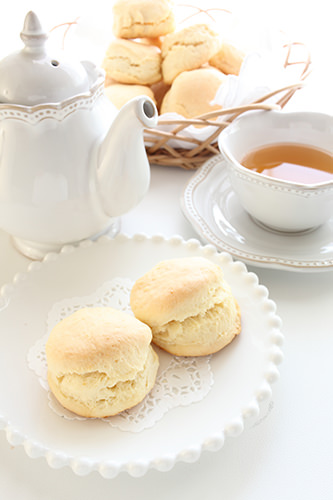 Over the years my scone making technique has improved and I can now cook the perfect scone every time. Making scones kind of feels like cheating as they taste so good but are really easy to bake. I have, however, developed some never fail cooking tips to ensure successful scones.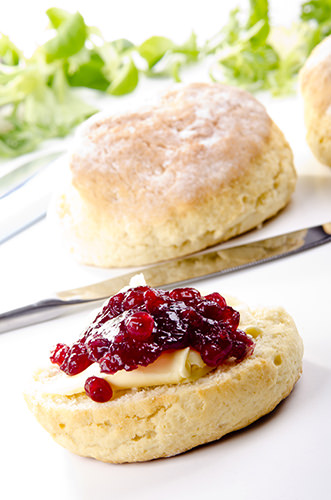 Tips for Making Perfect Scones
Cold is their friend.

Use cold butter straight from the fridge
Winter is a great time to cook scones because the house is cold
Use ice cold water out of the fridge or cooler in the scone mixture

They don't like to be touched by hands.

If possible use a food processor to combine the butter and flour.
Our hands are warm and will melt the butter causing it to be absorbed by the flour instead of coating the flour. If you can't use a food processor have cold hands and work very quickly.
Don't knead the mixture ever! Once the water is added process until just barely combined.

Scones like to cosy up to one another in the baking tray. This helps them to rise evenly in the cooking process. When placing the scones in the baking tray they need to be touching.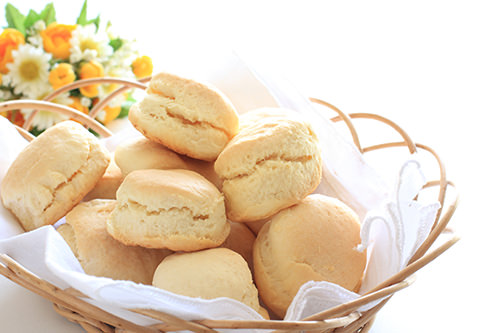 What I love about making scones using this technique is the less involved I am with the dough the better the scones.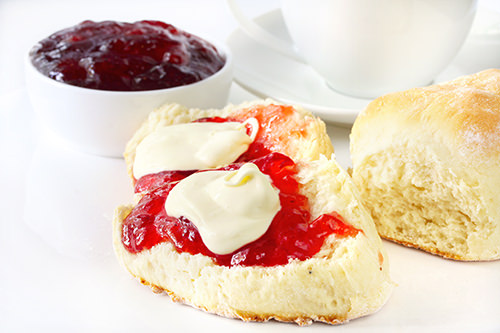 I will literally, food process the ingredients as described in the recipe. Then I dump the dough on a lightly floured bench. I usually then just lightly form the mixture into an inch thick block and either cut the whole thing into squares or use a round cookie cutter (if I want round scones). I use an egg flip to move the scones into a floured baking tray.
What you'll need to bake the Perfect Scones
A Food Processor
2 1/2 cups Self Raising
Flour 375gm
30 gm cold butter chopped into cubes
1 Tbs sugar
1 1/4 cups buttermilk 310mls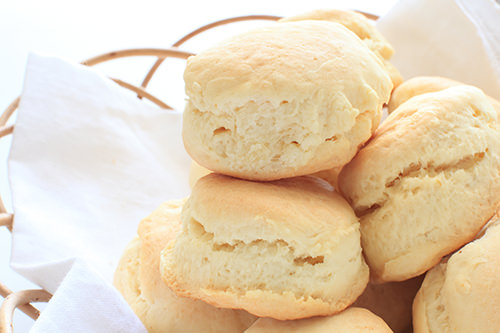 Scones Recipe - Homemade Secrets
The only recipe and tips you need for making perfect scones every time.
Print
Pin
Rate
Ingredients
2 1/2

cups

self raising flour

30

g

butter

cold butter chopped into cubes

1

Tbs

sugar

1 1/4

cups

buttermilk
Instructions
Preheat the oven to 200 degrees celsius.

Line a baking tray with paper or flour it.

Add the flour and butter to a food processor and process until the mixture looks like sand.

Add the sugar and pulse until combined.

Add the milk and process until the mixture balls.

Tip the dough onto a floured bench and push gently into a square shape about an inch thick.

Cut into squares with a knife or circles with a cookie cutter.

Place the scones into prepared tray. The scones need to be touching. They will rise into each other but still be able to be torn apart when cooked.

Cook for 25 minutes or until golden.
Nutrition
Serving:
1
scone
|
Calories:
63
kcal
|
Carbohydrates:
10
g
|
Protein:
1
g
|
Fat:
1
g
|
Saturated Fat:
0
g
|
Cholesterol:
3
mg
|
Sodium:
21
mg
|
Potassium:
28
mg
|
Fiber:
0
g
|
Sugar:
1
g
|
Vitamin A:
50
IU
|
Calcium:
16
mg
|
Iron:
0.1
mg
Well, I hope you enjoy success with my recipe and tips on cooking perfect scones, just remember they like to be made by mixing cool and no hands!