Why would you want to make homemade mascarpone? I have been asked that questions so many times.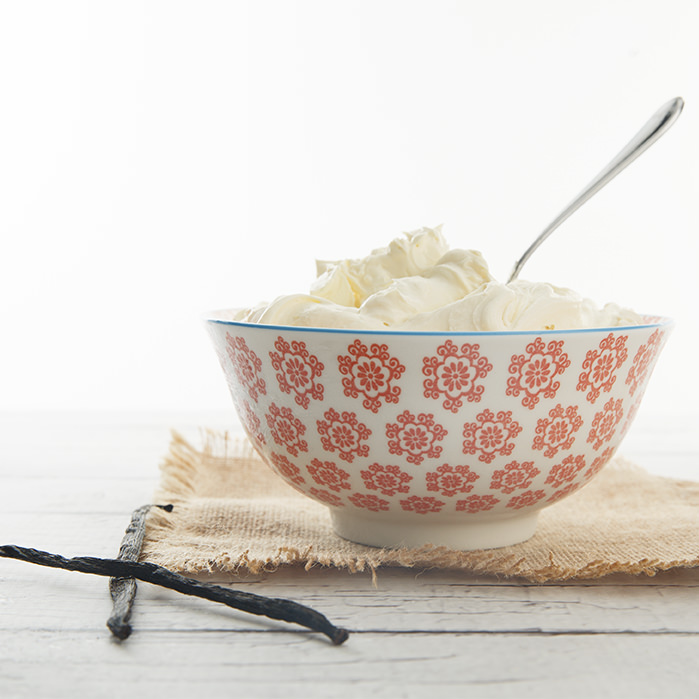 It's a simple question, with an even easier answer. Homemade mascarpone tastes much better than store bought mascarpone. Also, homemade mascarpone is about 1/4 of the price of the mascarpone you buy in the supermarket, AND, most importantly, making it yourself is child's play.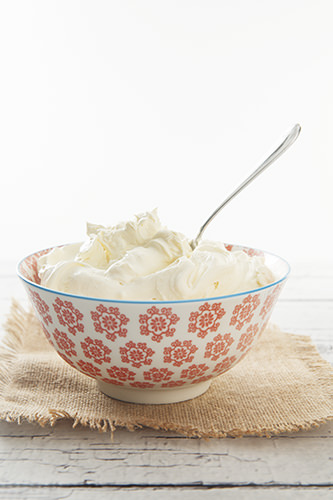 Have I convinced you yet? Take a look at this 1 minute YouTube my gorgeous 8 year old daughter shows you the process.
With Christmas approaching fast, I find I use a lot of mascarpone in my recipes. I want the best tasting product, so I find it's easier and more reliable to make my own fresh mascarpone from scratch.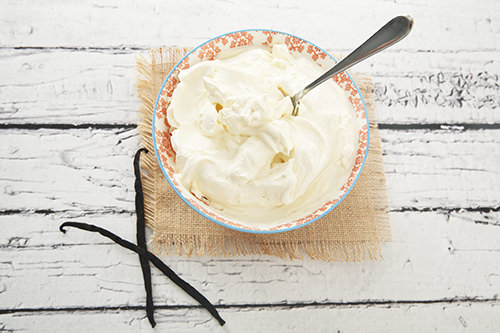 Mascarpone is made using just three ingredients, milk, cream and a starter culture.  The process is simply to combine the milk and cream in a yoghurt maker, add the starter culture and let those delicious bacteria do all the hard work for you.  Once your mascarpone is made you stand back and take all the credit.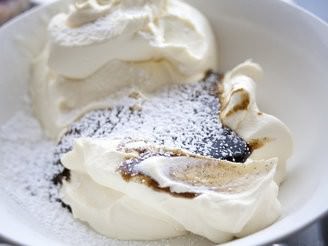 I have included the recipe and the complete instructions below. I promise there is no substitute for your own homemade mascarpone.  This recipe yields more than a litre and it is deliciously smooth, rich and cream and has a subtle mild yoghurt tang.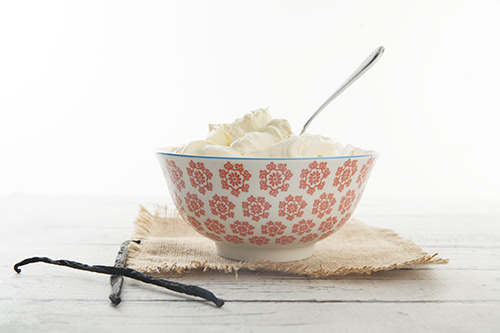 Ingredients
Recipe for a 1.5 litre yoghurt maker
1040

ml

full cream UHT milk

450

ml

fresh pouring cream

1/10

teaspoon

th of Thermophilic Lactic Starter
Recipe for a 1 litre yoghurt maker
700

ml

full cream UHT milk

300

ml

fresh pouring cream

1/10

teaspoon

th of Thermophilic Lactic Starter
Instructions
The method for mascarpone making does not vary if you have a larger capacity yoghurt maker.
Combine the milk, cream and starter culture in an electric yoghurt maker.

Set the time for 16 hours.

If your yoghurt maker has a 10 or 12 hour timer only, you will have to set an alarm so you remember to come back and add the additional time to the yoghurt maker.

Once the milk has cultured for 16 hours place the yoghurt container in the fridge overnight.

The following day line a large sieve with a cheesecloth or clean chux cloth.

Pour the mascarpone into the cheesecloth.

Hang the cheesecloth in the fridge over a container to drain for 24 to 48 hours.

The longer you leave it to drain the less moisture with be in the mascarpone.
The one important point when making mascarpone is the use of an electric yoghurt maker.  The only way to maintain an accurate and constant temperature over a 16 hour period is using an electric yoghurt maker. An EasiYo yoghurt maker (which uses hot water) will not work for this recipe or any cheesemaking recipes.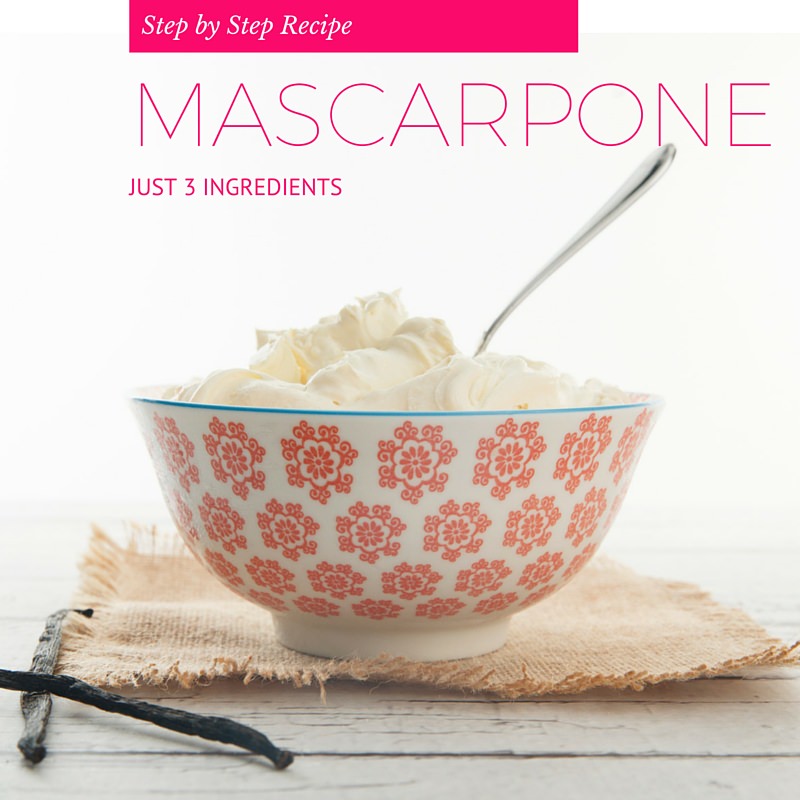 The two most important ingredients when making your own mascarpone are the yoghurt maker and the Thermophilic Lactic starter culture. Where can you buy a mascarpone starter online? Ah, I thought you might ask this question… I have included a few links for you below.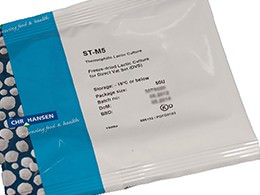 ST-M5 Thermophilic Lactic Starter
In Australia the starter can be purchased from the cheesemaking workshop which also offers classes in all styles of cheesemaking.
Electric Yogurt Maker
My favourite way to serve mascarpone is as a replacement for cream. In 250gm of mascarpone I add 1 heaped tablespoon of icing sugar and a teaspoon of vanilla paste. The flavour is out of this world.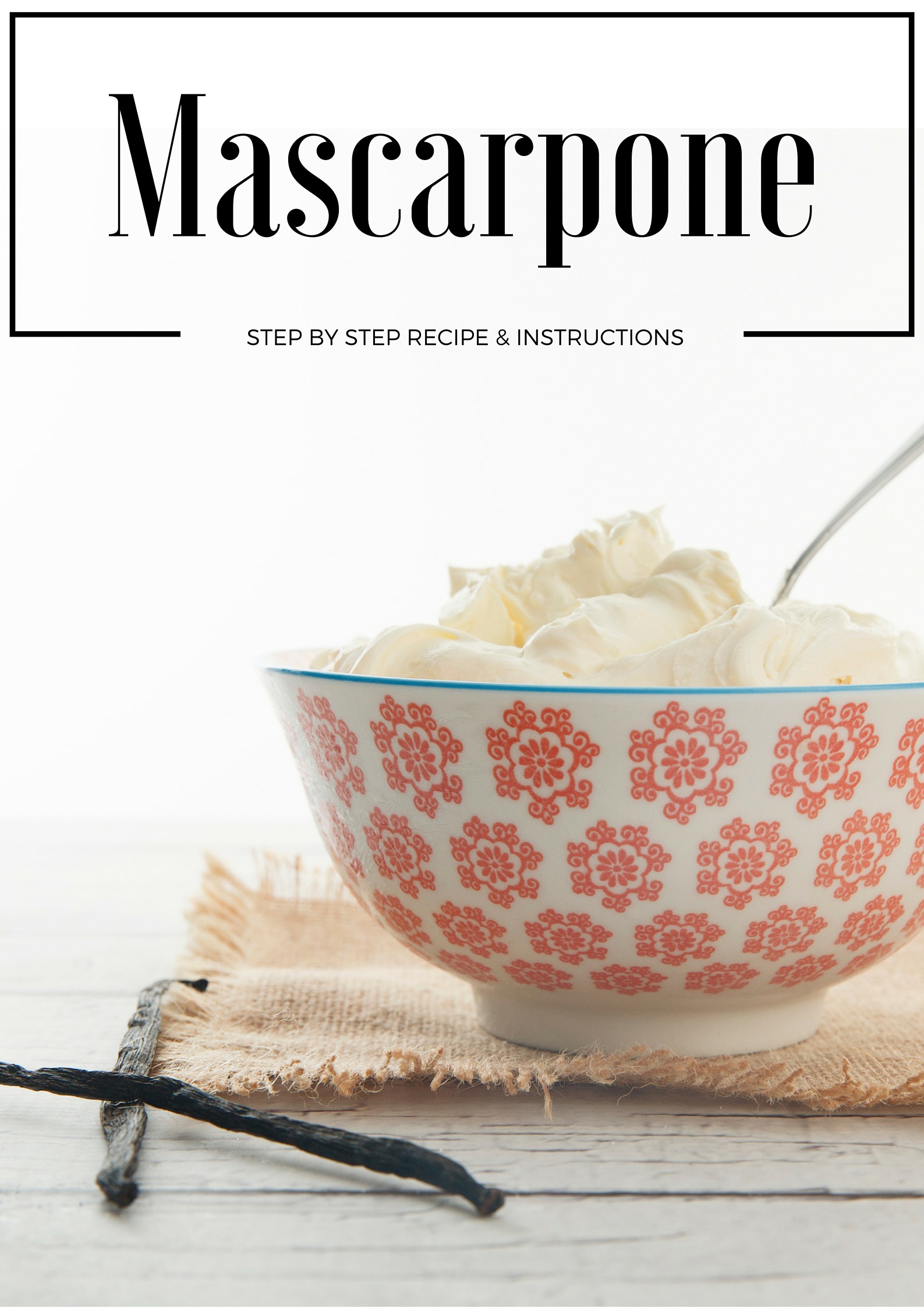 Don't forget to pin this recipe for later.
Have you tried making mascarpone? Will you give it a go now?