We have recently returned from Mexico and I am in love with the fresh simplicity of the food. Guacamole is now a food we devour almost daily. Please believe me when I say that EVERYTHING is better with the good old Guac! But, how do you make the perfect guacamole? What should be included in a guacamole recipe and what should be left out?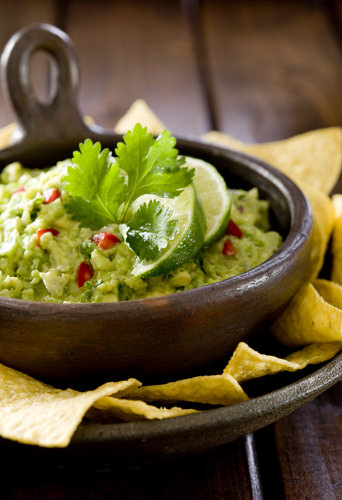 After researching this topic extensively I have the perfect Guacamole recipe to share with readers. This recipe is so simple, I almost think its too simple to be a Gourmet Getaways recipe. The reason I have included it is because this is the best recipe! It's the true traditional Mexican recipe without influence from any other country.
When I said I have been researching guacamole extensively what I meant is "eating loads of Guacamole." What I found is that everywhere I went the flavours were very similar. After I ate a delicious guacamole I asked what ingredients were included in the dish.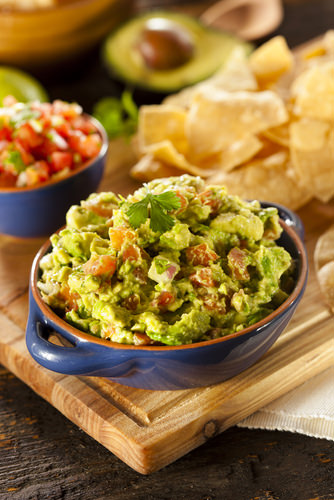 I discovered that everyones recipe included avocado, no surprise there! They all included red onion, coriander, tomato, lime juice and salt. Some recipes also included a little finely chopped mild chilli and pepper. The recipes varied in the amount of each ingredient in the recipe and how finely the ingredients were chopped.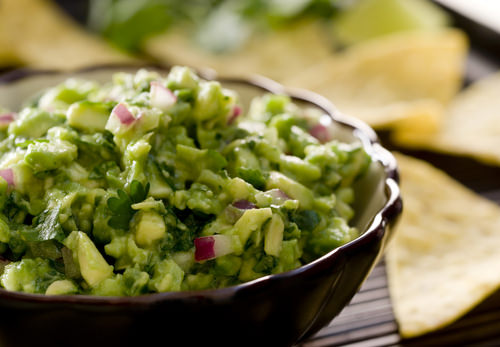 The two things I found that should never be included in guacamole is sour cream and lemon juice. The Mexican versions never swapped lime juice for lemon and dairy does not belong in a guacamole.
When I returned from Mexico I put my new found knowledge to the test. I have been making guacamole day and night. The biggest surprise for me is that my 10 year old boy that hates tomato and avocado keeps requesting this dish with every main meal. The boy got absolutely hooked on the dish while we were in Mexico, and like me, he wanted more!
Another thing I particular like about the Mexican food is it's healthy! Avocado is a superfood full of vital nutrients, vitamins and minerals. It contains healthy monounsaturated fat, omega 3 oils and loads of antioxidants.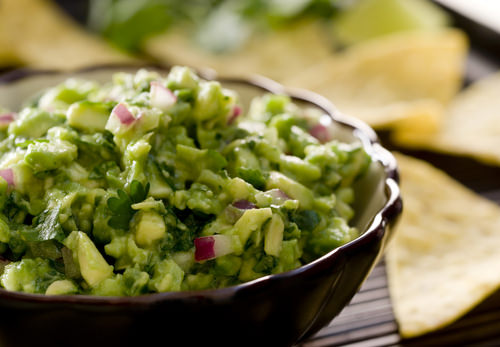 Holy Guacamole - Mexican Food Delish!
The best Guacamole recipe and the only one you will ever need. Brought to you straight from Mexico!
Print
Pin
Rate
Ingredients
2

Avocado's

1/4

red onion

finely chopped

1/2

red tomato

chopped

1

lime

juice

1/4

cup

coriander

chopped

1

red chilli *optional

finely chopped

salt & pepper to taste
Instructions
Mash the avocado and place in a bowl.

Combine the remaining ingredients with the avocado.

Refrigerate until needed.
I will be sharing so many more Mexican recipes with readers. They are all simple and I am hoping to bring you pure Mexican recipes that haven't been adulterated with variations from other cultures over time.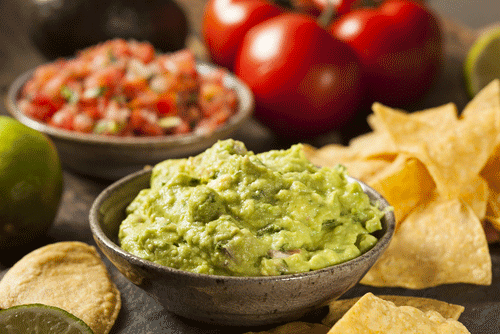 One more interesting fact did you know that Guacamole was originally made by the Aztec Mexican's. The name of the dish actually means avocado sauce. Mole is sauce and in Nahuatl, (the Aztec language) Guaca is the word for avocado.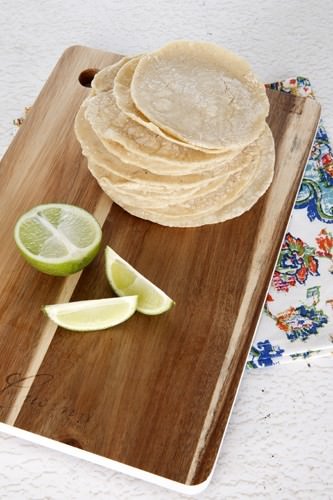 So there you have it Guacamole, the perfect dish to have with some homemade tortilla.