Ah reebah ah reebah! It's time for some DIY Mexican Corn Tortilla!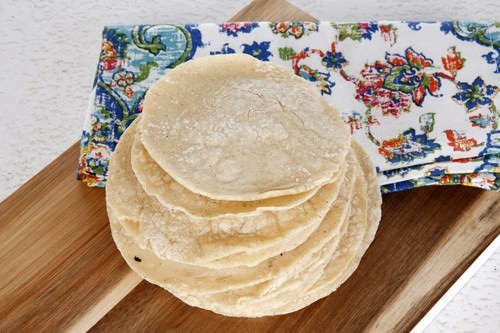 This is a "step by step" DIY for the tastiest easiest Gluten Free, Vegan tortilla you will ever make.
We have been eating a lot of Mexican food in the Gourmet household. I have managed to get everyone working on a Mexican food processing line making the tortillas and the guacamole. So far we haven't even had a Mexican standoff!  I think it's because everyone knows the food is delish!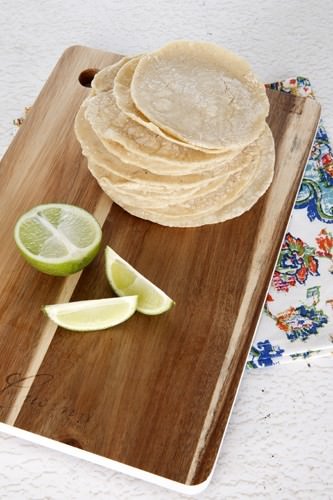 We've made the Mexican Corn Tortillas a few times now and we've had resounding success each time. Given this recipe makes some amazing tortilla and soft tacos I thought I should share it with readers. It's almost too simple to blog about!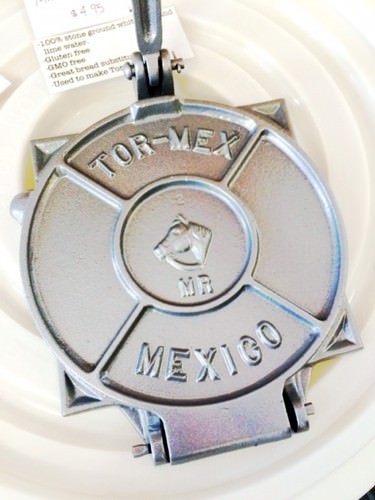 Mr GG has put together a quick YouTube of the process. Take a look, you won't believe how much fun they are to make. Even Anais is Pressing out the tortilla as quickly as I can cook them up!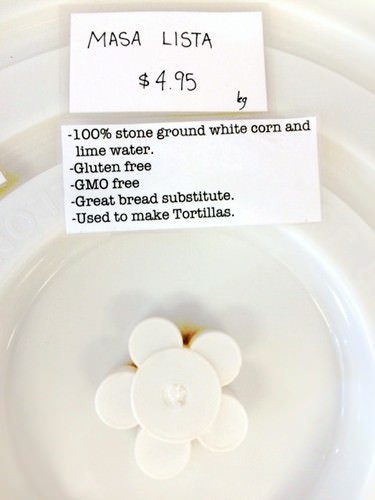 Another important detail, most recipes will use Masa Harina flour in the dough. In Australia, Masa Lista is more readily available. Masa Lista produces delicious Mexican tortilla with an authentic flavour and is generally softer than those made with Masa Harina flour. The Masa Harina is more course and more yellow in colour. Either flour will make a delicious tortilla.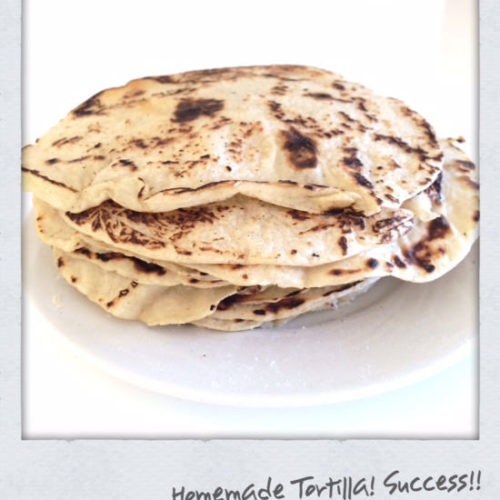 Step by Step Mexican Corn Tortilla
A quick Gluten Free Corn Tortilla Wrap that is amazing paired with so many flavours.
Print
Pin
Rate
Ingredients
2

cups

masa lista

corn meal flour

1 1/4

cups

hot water

2

Tbs

oil

1/2

tsp

salt
Instructions
Combine the ingredients in a bowl and kneed for 3-5 minutes until the dough is cohesive and supple.

Add a little more water if it does not form a ball easily.

If the dough ball is sticky add more masa lista.

Rest the dough for 10 minutes.

Roll the dough into plum size balls.

Once all the dough is rolled, prepare the tortilla press by lining it with a piece of plastic or baking paper on the top and bottom.

Heat a pan without oil ready for the tortilla.

Taking a dough ball, place it in the centre of the press and squeeze to flatten.

Cook the tortilla in the pan on a medium heat.

Once cooked place the tortilla on a tea towel, cover and cook the remaining dough balls.
There are a few tricks to the tortilla making which are easily described in just 1 quick minute in this Youtube.
…if you didn't have time to watch the video please remember;
The tortilla press makes things super simple and costs about $20. (It's cheap and easy and can be used for Indian nan bread, tortilla, taco and really any pastry you want thin and circular.)
Make sure you line any squishing device, including the press, with either plastic wrap or baking paper to stop it sticking.
No oil in the frying pan!
Cover the dough and the tortilla to stop them drying out.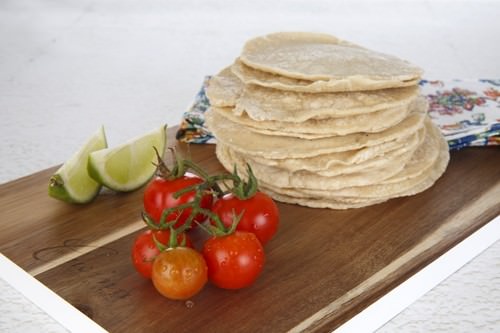 I hope you give this Corn Tortilla Recipe a try! They are super tasty and super easy!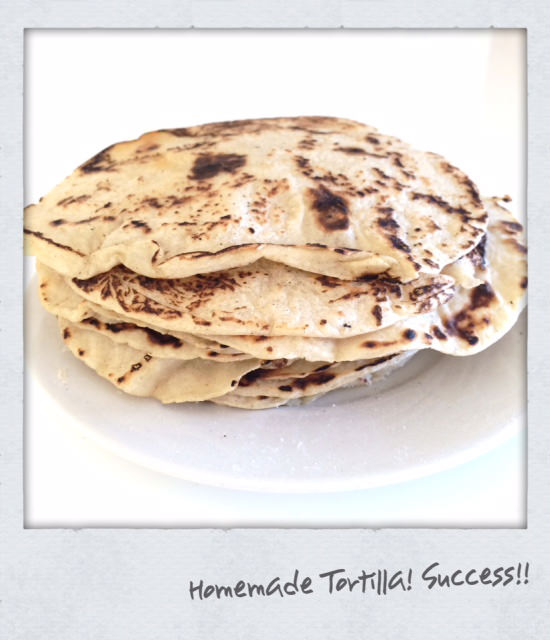 I will have a few lush fillings for these tortilla's in upcoming stories.