I have finished a batch of macarons and I have three lonely, unwanted egg yolks left over. Rather than throw them out (I can't bare the thought of waste), I have made this recipe. The Greek Shortbread is one of my favourite recipes for using surplus egg yolks.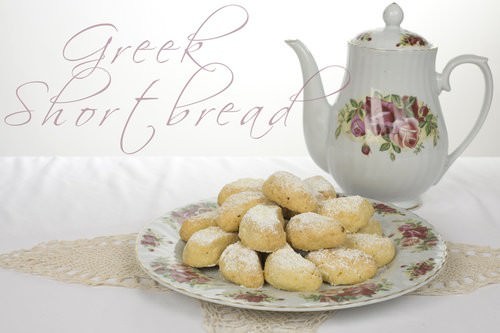 Having said that, my family are tired of having to eat the same biscuit every time I have egg yolks left over. Now I'm finding that I am eating more than anyone! Any suggestions of alternate uses for unloved egg yolk would be appreciated.
I like this recipe because it takes me about 2 minutes to make and I feel totally satisfied that I have made something yummy, expended minimal extra effort and not wasted food.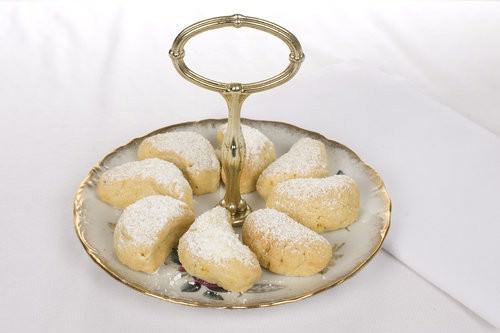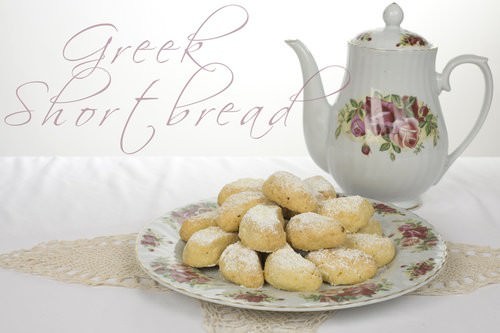 Ingredients
240

gm roasted almond

hazelnut or macadamia

4

cup

plain flour

1

cup

caster sugar

2

tsp

grated orange rind

500

gm butter at room temperature

4

egg yolk

Icing sugar to dust
Instructions
Preheat oven to 180C/350F and prepare at least 3 baking trays with paper.

Process the nuts until they look like breadcrumbs.

Add the butter and flour to the nuts and food process again until it looks like breadcrumbs.

Add the sugar and orange rind to the food processor and let that combine.

Drop in the egg yolks a cohesive dough should form. If the dough doesn't hold a ball shape a a small amount of water.

Roll the dough into a ball and then form into a crescent shape.

The mixture makes a lot of cookies, but it can be frozen as dough or refrigerated until needed.

Bake for 12 - 15 minutes or until golden.

Dust the crescents with loads of icing sugar while they are hot. Allow the crescents to cool on the baking sheet. Dust with more icing sugar prior to serving.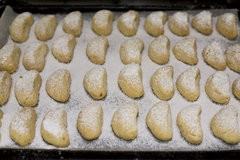 Dust whilst still warm with icing sugar. Allow the Greek Shortbread crescents to stand for 5 mins before transferring to a wire rack.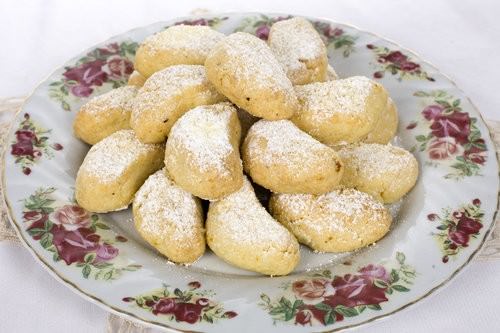 Another fabulous way to use up leftover egg yolks is this delicious Aioli Recipe. How do you use up your leftover egg yolks?