Hello Lovely readers, I hope you had a wonderful Christmas. I'm not quite ready to let the decadence of the season disappear so I thought I would share a very special recipe for Chocolate Hazelnut Macarons.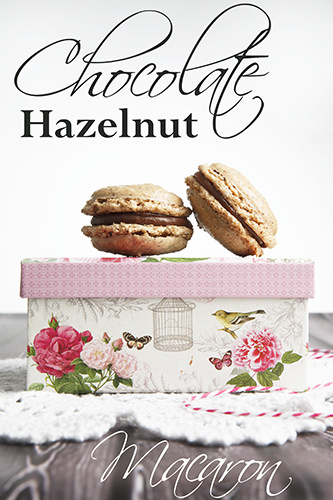 These were so good, I actually had them for breakfast this morning. Now I have that slightly ill feeling you get from overdosing on sugar at 7.00am.
I'm sure most people know how to make macarons now, but I thought I'd give my recipe a go in the Thermomix. I wasn't sure if the macarons would be a success, but given this is an expensive piece of machinery I decided it needed to earn it's keep.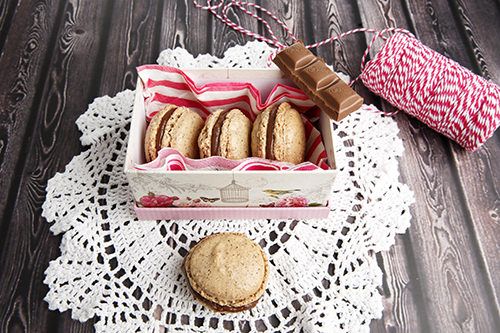 I have only had the TM5 for a little over a month so I'm not an expert by any means. I have been converting some of my favourite recipes and so far the TM5 and I are getting along just fine.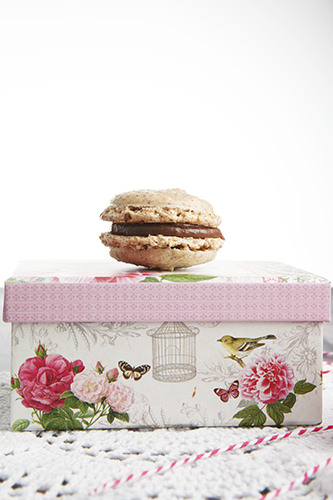 It's been a long since I have made macarons, as I did find them a little messy and fiddly using the traditional methods. My hope was the Thermomix method would be easier.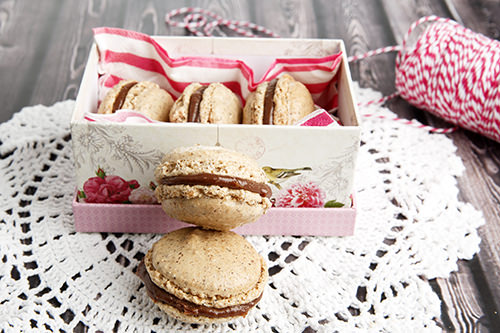 After making macarons with the Thermomix, I know I will never make them the traditional way again! It's just so simple! Better yet there is no need for a sugar syrup and no messy clean up. Great news, because I have been craving something sweet!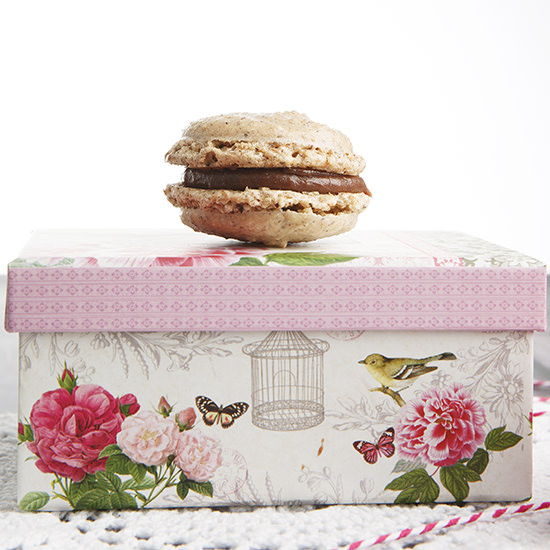 I have used a milk chocolate filling which is made even more special with the addition on Frangelico. You could use Baileys or any other coffee liqueur you have on hand.
If you do not have a Thermomix just use your regular macaron recipe and substitute the almond meal for hazelnut.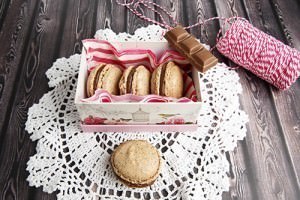 Chocolate Hazelnut Macarons - TM5
A delicious macaron recipe which can be made with ease in the Thermomix.
Print
Pin
Rate
Ingredients
Macaron Shell
75

gm Hazelnut ground

140

gm icing sugar

10

gm white sugar

60

gm egg whites

2 eggs

pinch of salt
Macaron Filling
200

gm milk chocolate

60

ml

pouring cream

1

Tbs

Frangelico
Instructions
Macaron Shells
Line a cookie sheet with baking paper.

Prepare a piping bag by cutting a 1 cm hole in the end.

Place the icing sugar and ground hazelnut in the TM5. Select 3sec speed 9.

Remove the mixture from the TM5 and place in a bowl.

Clean the bowl and dry thoroughly.

Place egg whites, salt and white sugar in TM5. Select 3.40 minutes speed 3.5 with the MC out.

This will give you a lovely dry meringue.

Remove the meringue from the TM5 into a mixing bowl.

Add 1/4 cup at a time of the hazelnut meal to the meringue and fold through. Continue until all the ingredients are combined.

Place the macaron mixture into the piping bag.

Pipe matching circles on the tray.

Once complete lift the tray and drop it on the bench a few times to allow any air bubbles to escape.

Heat the oven to 120 degrees. Allow the macarons to stand on the bench for at least 20 minutes to form a shell before baking.

Bake for 20- 30 minutes or until cooked through.

Remove macarons and allow to cool on a wire rack prior to filling.
Macaron Filling
Put the cream into the TM5 bowl

Select 5 minutes/ Heat 75 degrees/ speed 1

At 2 minutes start adding the chocolate through the MC hole in the TM5 bowl whilst it is operating.

Once all the chocolate has been incorporated add the Frangelico.

Place the ganache into a new piping bag. Allow the ganache to cool in the bag before cutting a hole in the tip and filling the macaron with the ganache.
Even though the recipe and ingredients are very simple the results are delicious!
I used Milk Chocolate in the ganache and it gave a lovely, milky sweetness the whole family enjoyed.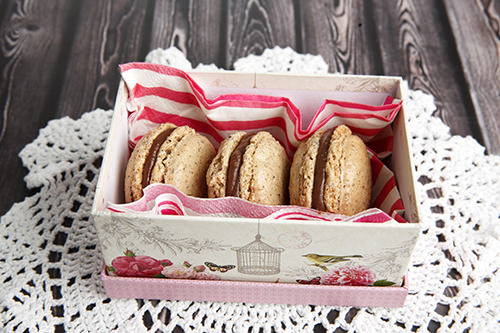 I think it's fair to say the Thermomix is earning it's keep. The machine allows me to just dump the ingredients into the bowl, set and walk away while the meringue is being made. This is so different to the sugar syrup method, or adding sugar teaspoon by teaspoon.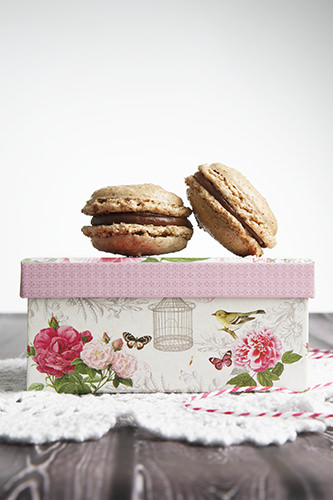 These decadent Frangelico filled Chocolate Hazelnut Macarons would make a lovely treat to bring along to any New Year's celebration.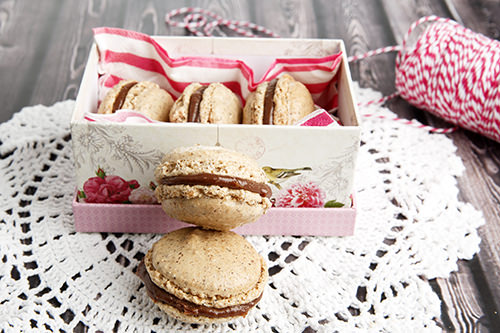 I'm not sure what we are up to this New Years, maybe I will stay at home and eat more of these babies? Do you have New Years plans? Is New Years a big celebration for you?