I have been doing a little sharing of late, and it seems that I will be continue to unpeel the layers a little more in this post. Today I am sharing a recipe for Caramel Cream Tart. This is a sweet I used to serve in my café a few years ago. Café? I hear you ask, yes I used to own a café.  My mother and I bought a café on the beach just north of Coffs Harbour, called "Bluebottles".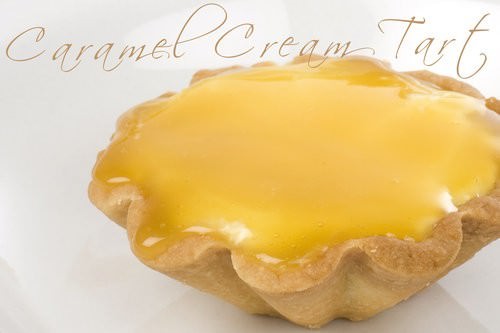 It was a long time ago now, but our Caramel Cream Tart was one of our most popular desserts on the menu. We were always asked for the recipe, and today I am sharing it.  The ones we made in the café were a little bigger, but I am cheating and using some leftover sweet pastry from another dish and I only have enough for little tarts today.
These are deliciously sweet, but surprisingly not overly rich. Best of all they are very quick to make!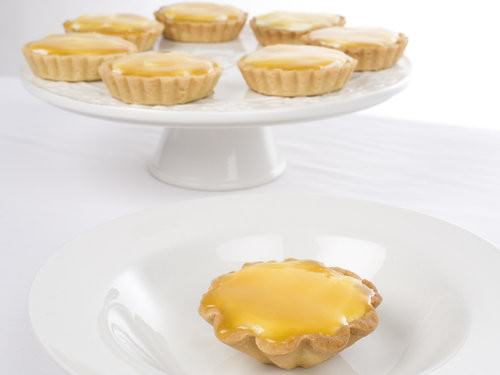 Caramel Cream Tart
Ingredients:
2/3 cup custard powder
3 cups milk
1 t/s vanilla
125gm butter
1 ½ cups brown sugar
1 cup cream
2 T/s caramel syrup
1 quantity sweet pastry (or pre made tart shells)
Method:
Make pastry per recipe.
Measure two cups of milk into a saucepan, add the vanilla essence and heat.
In a bowl combine the remaining one cup of milk and whisk in the custard powder. Ensure that all the lumps are removed.
Once the milk is almost boiling reduce the heat to low. Add the milk/custard mix into the saucepan and stir until the custard has thickened. Turn heat off and put to the side.
In another saucepan melt the brown sugar and butter. Once the mixture is liquid stir the syrup into the custard mix. Mix well.
Using a large spoon or scoop add the caramel to the pastry shells. Do not over fill, leave about 3mm from the top of the pastry shell.
Refrigerate the caramel tart until cooled.
Beat the cream until stiff. Add a teaspoon of cream to the top of each pastry, flatten and smooth with a knife. Add more cream if needed.
Using a clean spoon add a teaspoon of caramel syrup to the top of each tart and tease it across the top so that it completely covers the cream and floats on top nicely. Add more syrup if needed.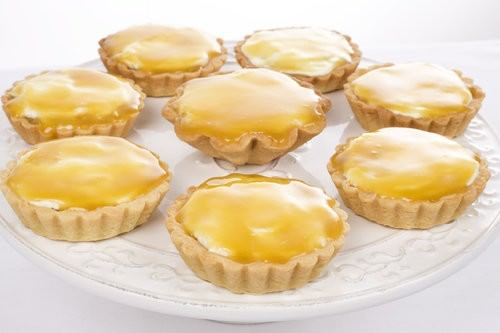 I over filled my tarts a little so I didn't have a nice pastry lip to keep the filling cream and syrup contained.
Refrigerate the tarts, they will keep in the fridge for a couple of days and should not go soggy.
This recipe will make two large flans instead of the individual ones.