It is getting near the end of Winter and I have been meaning to make a bread and butter pudding. When my dear husband said he wanted one of my "spectacular dinners" I decided that this would be on the menu for dessert tonight.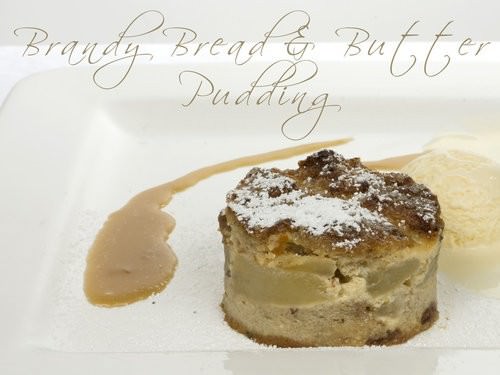 Bread and Butter Pudding may have had humble beginnings but this one is very rich and decadent. I love all the vanilla and cinnamon flavour in this version and using a fruit loaf instead of plain bread adds another dimension to the pudding.
If you love this pudding, you just have to try my Sticky Date Pudding.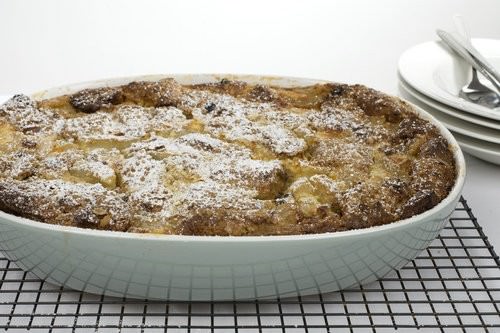 The quantity given makes a massive pudding that will easily serve 12. It reheats beautifully the next day, or it can be served cold.
Brandy Bread & Butter Pudding
Ingredients:
3/4 cup sultanas
¼ cup brandy
1 fruit loaf or tea bun
60 gm soft butter, plus extra for greasing
11 eggs
600 ml pouring cream
500 ml milk
½ cup caster sugar
1 orange, finely grated rind only
2 t/s vanilla bean paste
1 tsp ground cinnamon
440gm pie apples
2 tbsp demerara sugar
Method:
Combine sultanas and brandy in a small bowl, microwave for 1 minute and set aside for 1 hour. (This can also be done the day ahead and put in the fridge until needed)
Slice the fruit loaf and butter both sides. Place a layer of the bread on the bottom of a large casserole dish.
Combine eggs, cream, milk, caster sugar, orange rind, vanilla and cinnamon in a jug, blend together using a stick blender.
Scatter ½ the brandy soaked sultanas over the bread layer.
Add the pie apples to the pudding, making sure to spread evenly over the bread.
Cut remaining bread into cubes and scatter over the apple layer. Add the remaining sultanas to the pudding.
Pour cream mixture evenly over the pudding and allow to stand until bread has completely absorbed cream mixture (about 1 hour).
Preheat oven to 170C/340F.
Scatter demerara sugar over pudding and bake until golden and custard is firm (60-70 minutes).
Dust with icing sugar and serve with ice-cream.