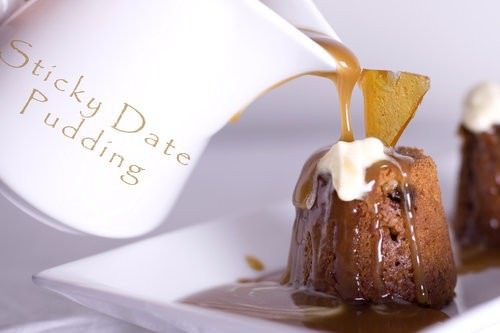 Just in time for Winter, I have the easiest, tastiest Sticky Date Pudding you will ever try. It is luscious and rich, and if you eat it really quickly, it's not fattening at all, I promise.
The secret ingredients are ginger and orange rind, these flavours are just wicked together. Don't forget lots of Salted Caramel Sauce and a scoop of whipped cream or Ice Cream for good measure! Bon Appetite!
Sticky Date Pudding & Caramel Sauce
The recipe makes 12 Sticky Date Puddings – depending on the size of your pudding cups.
Ingredients:
1 Cup Chopped Dates
100ml Water
¼ t/s Bicarb Soda
3 Cups Plain Flour
4 t/s Baking Powder
2 ½ t/s Ground Ginger
½ t/s Mixed Spice
1 Cup firmly packed Dark Brown Sugar
Finely grated Orange Peel (from 1 whole Orange)
1 Egg
310ml Milk
60gm Butter
Method:
Preheat Oven to 190C/375F.
Grease 12 pudding cups or ramekins.
Combine dates and water in saucepan and heat to boiling, remove from heat and bicarb. Stir and allow to cool for 5 minutes.
Place dry ingredients in a bowl, stir in dates and liquid ingredients. Fill pudding cups.
Bake for 20 minutes or when an inserted skewer comes out clean.
Run a small knife around the edge of the pudding and turn it out onto your serving plate.
Drizzle over caramel sauce and enjoy
Caramel Sauce
Ingredients:
1 Cup firmly packed Dark Brown Sugar
250 ml Cream
40gm Butter
1/2 tsp salt
Method:
Combine ingredients in a saucepan over a low heat and stir until the butter is melted and the sugar dissolved.
Simmer for a further 3 minutes without boiling until slightly thicker in consistency.
Let me know what you think when you taste these little gems!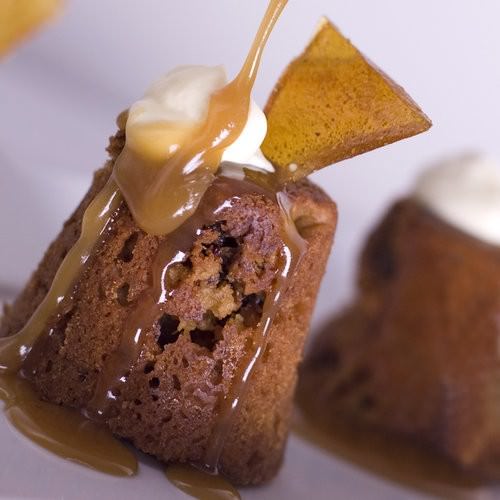 If you love Sticky Date Pudding, why not try some of our other versatile pudding recipes – Brandy Bread & Butter Pudding, Apple Pie Chia Pudding, or Slow Cooker Rice Pudding.