These sweet little treats came about by chance. I had egg whites leftover from making another dish and no time to make anything significant. Rather than let them go to waste, I went with the quickest use I could think of meringue, Turkish Delight Meringue!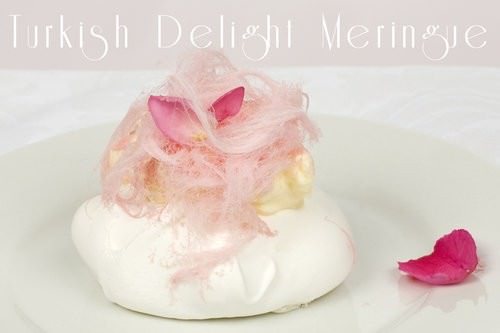 This recipe is a little different to most meringues as it uses rose water which gives a lovely sweet Turkish Delight flavour. As it turned out, they were gorgeous, they look more impressive than the effort I put into them, definitely a dessert to do again!
Turkish Delight Meringue
Ingredients:
Meringue
3 egg whites
¾ cup caster sugar
2 t/s rose water
Topping
1 ¼ cups of thickened cream
1 T/s sugar
½ t/s vanilla extract
50g rose [easyazon_link identifier="B01D24TYH0″ locale="US" tag="gourmetgetaways1-20″]Persian fairy floss[/easyazon_link]
Method:
Preheat the oven to 100C/210F and line a cookie sheet with baking paper.
Always warm the bowl and beaters and dry thoroughly before trying to make meringue. Use eggs whites at room temperature and beat in a [easyazon_link identifier="B00005UP2P" locale="US" tag="gourmetgetaways1-20″]stand mixer[/easyazon_link] until soft peaks form.
Gradually add sugar beating in between to ensure the grains of sugar are dissolved before continuing.
Add the rosewater and beat for a moment longer.
Drop heaped tablespoons of the mixture onto the tray. Bake in the oven for 1 hour and then cool in the oven with the door open.
Before serving, top the meringues with the cream which has been beaten with remaining sugar and vanilla.  Add the fairy floss to the top of the meringues.
Persian Fairy Floss can be found at Gourmet and Specialty Food Stores. It is more like threads of smooth silk, and very unlike cotton candy or the fairy floss that you might find at a fun fair.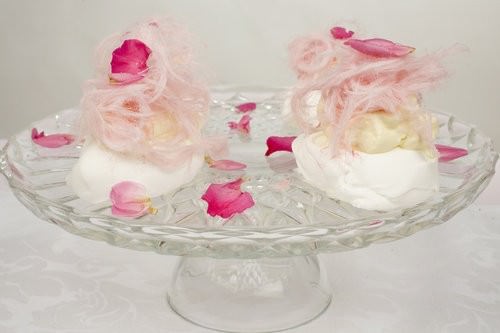 Are you a Turkish Delight lover? Try these gorgeous little Turkish Delight Macarons the next time a craving hits. They are perfect for a girls coffee date, tea party or any old get-together.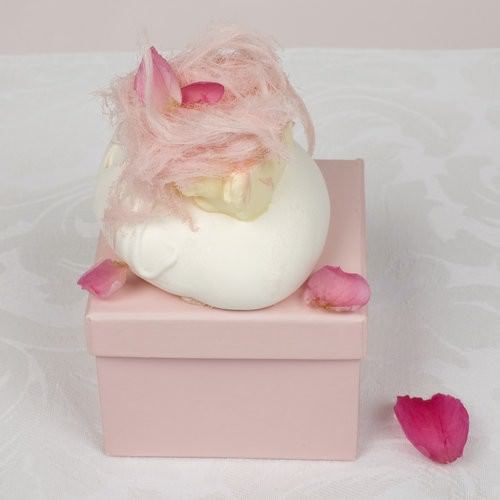 What do you think of these beautiful Turkish Delight Meringues? Have you tried the Persian Fairy Floss, I think it's like eating pure silk!