A few years ago while we were tasting our way around Tasmania we visited a Lavender Farm, I have always meant to try and recreate some of the Lavender dishes we sampled. Initially, I had been a little apprehensive about eating Lavender as it seemed a little odd to flavour food with a scent I associated with potpourri or Nana's drawer liners, but some of the tastes were amazing. I particularly enjoyed the Strawberry and Lavender Jam, Lavender Ice-cream and Lavender Shortbread Biscuits.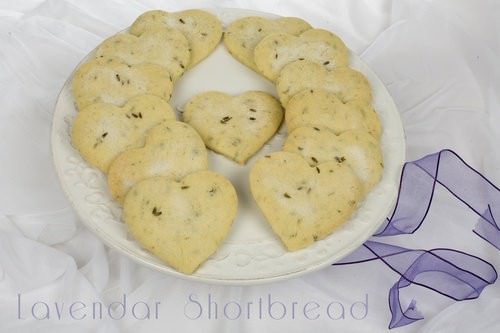 Once we arrived home I added lavender to my garden, and have patiently waited for it to flower ever since. A few years on the Lavender has not even looked liked obliging me with a flower. Recently I came across a recipe for Lavender Shortbread and after checking my Lavender plant decided on Plan B, I went to my local speciality ingredients store and bought some dried culinary Lavender.
Here is the recipe and my results. The shortbread is amazingly buttery and sweet and tastes fantastic with the lavender.  The aroma of the biscuits cooking is a little strange, as there was a very strong potpourri smell throughout the house but the taste was beautiful. Oh, and I do love a biscuit which is made 100% in a food processor.
Lavender Shortbread
Ingredients:
225gm Plain Flour
pinch salt
115 gm Rice Flour
115 gm Caster Sugar
225 gm Butter (room temperature)
1 ½  T/s Lavender (dried edible)
Topping
2 T/s Caster Sugar (reserved for top of shortbread)
½ T/s Lavender (reserved for top)
Method:
Preheat oven to 140C/285F.
Line a [easyazon_link identifier="B0026RHI3M" locale="US" tag="gourmetgetaways1-20″]cookie sheet[/easyazon_link] with baking paper.
Put all the ingredients in a [easyazon_link identifier="B008J8MJIQ" locale="US" tag="gourmetgetaways1-20″]food processor[/easyazon_link] except the topping and process until the mix starts to come together in a ball.
Remove from processor and form into a ball. Roll mixture into a sheet and use a biscuit cutter to cut biscuits and place onto the tray for baking.
Sprinkle the mix of Lavender and caster sugar to the top of each biscuit.
Bake for 20 minutes, stand for 5 minutes before removing biscuits from tray.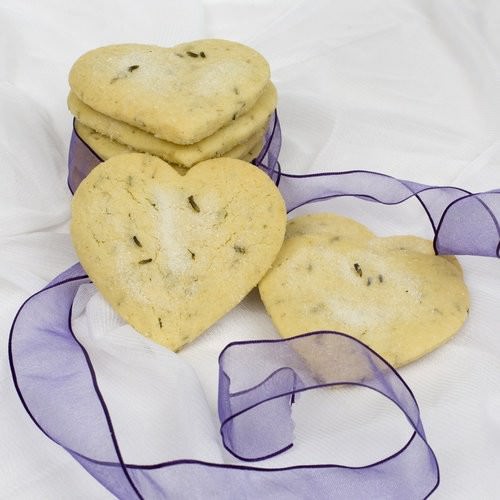 Tell me everyone, what do you think of flowers in cooking. Does the flower belong on the menu? What is your favourite floral dish?