Hi Readers, I am visiting Julie in Coffs Harbour at the moment. We are having a great time discovering hidden gems and popular local restaurants in the town. Julie, Brett, Locky and Anais have been a great family to stay with, I will miss them. One little piece of Coffs Harbour I can share with readers and bring home with me is this Caramelised Pecan Ice cream.  I fell in love with this delicious treat while dining at Charlie's Restaurant at the Novotel Pacific Bay Resort.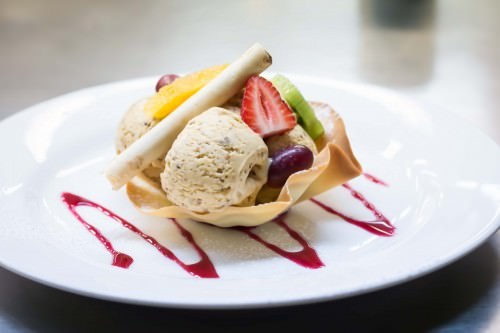 The caramelised pecan ice cream was a component of a glorious dessert which featured a trio of flavours. For me the pecan was the clear winner, the flavour was such a standout! It was an ice cream revelation!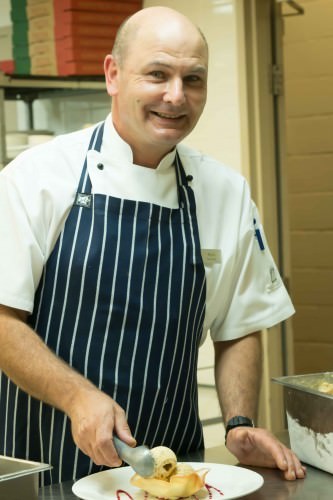 Naturally I wanted to share this delicious find with our lovely readers. During my interview with the sous chef Mark Gibbs I asked if it would be possible to coax the recipe from him. Much to my delight he agreed to share his recipe! Chef also informed me that I was not the first one to give great feedback on the ice cream. I suspect many have requested the recipe but today we are able to deliver the prize.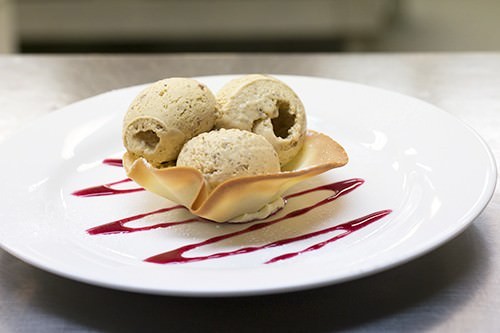 As I looked through the recipe with Mark I was surprised to hear it was a no churn recipe.
The Sous Chef beamed at me and said, "It's not a hard ice cream to make, and you don't need an ice cream maker for this!"
I marvelled at the thought of making this ice-cream at home, no fancy equipment needed. In the hot summer season, I can beat the Manila heat with this no churn love of my life.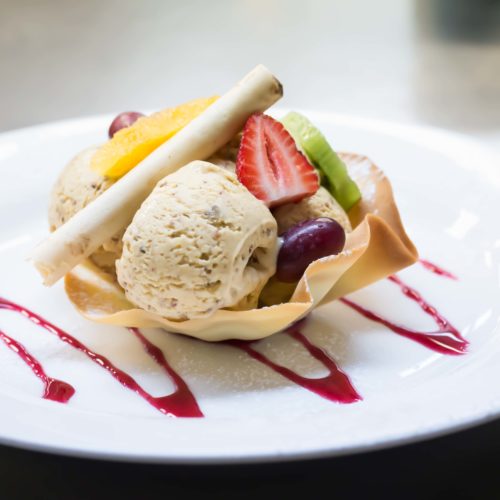 Caramelised Pecan Ice Cream (no churn)
A chunky, creamy and heavenly ice cream dessert concocted by Executive Chef Tony Gill & Sous Chef Mark Gibbs of Charlie's at Pacific Bay Resort.
Print
Pin
Rate
Ingredients
12

egg yolks

500

g

castor sugar

50

mLvanilla essence

best quality

2

L

cream

400

g

caramelised pecans (400 g pecans

400 g castor sugar)
Instructions
In a heavy pan, caramelise pecans with sugar. Make sure not to cook them too dark, as this will result in a bitter praline.

Cool nut and toffee mixture on a greased tray. When cold, process the mixture in a food processor to desired texture (not too fine).

Whip the cream to soft peaks. Set aside.

In a clean bowl, beat the egg yolks, castor sugar & vanilla essence until light and fluffy.

Combine whipped cream with egg mixture, making sure not to overwork the mix.

Fold in the pecan praline to the egg/cream mixture.

Place in stainless steel containers and freeze overnight. Serve with fruits and a wafer stick, if desired.
I would really like to thank Charlie's Restaurant and the smashing Sous Chef Mark Gibbs for being so generous to our Gourmet Getaways readers. Please try this amazing and simple recipe. I'm sure you will fall in love with the flavours too.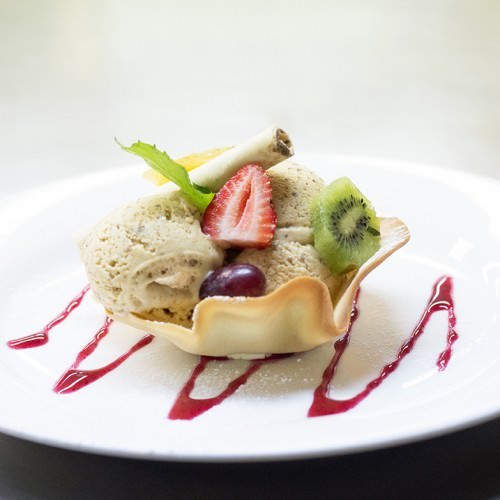 I experienced an amazing meal at Charlie's Restaurant, Novotel Pacific Bay Resort so I would also suggest you make a reservation and try some of the chefs other creations.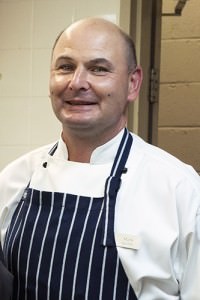 Recipe courtesy of Charlie's Restaurant Novotel Pacific Bay Resort.
Charlie's Restaurant
Novotel Pacific Bay Resort
Pacific Highway
Coffs Harbour NSW 2450
Ph: (02) 6659 7000