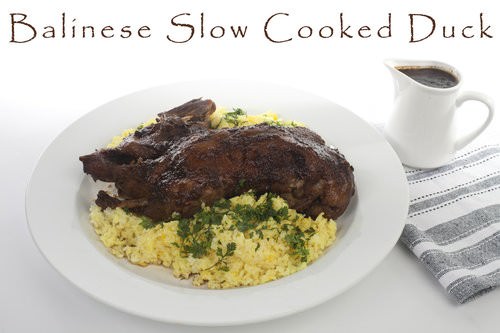 I have been very spoilt recently. It seems that every function I attend on the North Coast is featuring the delicious produce from Gaian Poultry & Game in Kundabung near Port Macquarie. Not only have I been privileged to enjoy their sumptuous duck, but I have also eaten gorgeous suckling pig which just melts in your mouth from the same producer. I have never experienced such moist, flavoursome meats and have found myself craving more.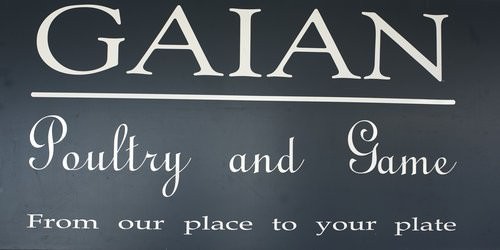 With "Tastings of the Hastings" drawing to a close I had arranged to catch up with Beth at the "THE MAIN EVENT:" The Holiday Coast Credit Union Tastings of the Hastings Market Day. Gaian Poultry & Game were featured in the Paddock to Plate Arena and I had made arrangements to collect a very fat hand raised duck (2 kilos) from Beth at her Gaian Poultry stand.
The event was held on Sunday 23rd October at Port Macquarie racecourse and it turned out to be a fantastic day, well worth the drive from Coffs Harbour. We tried so many delicious foods and were able to meet the producers and chefs behind the dishes. There will be a story on this event to follow.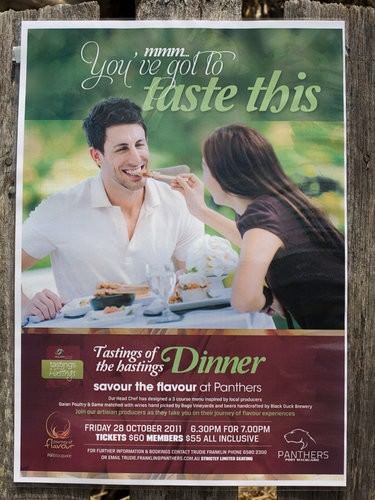 In the meantime there is one last "Tastings of the Hastings" event left, if readers want to try this delicious product for themselves. The Annual Tastings of the Hastings Dinner at Pier One, Port Panthers on the 28th October 2011.
Today I am preparing a dish I learned how to make in Bali. I have simplified the process a little as it's the famous 8 hour slow cooked "Smoked Duck" usually prepared for celebration purposes outdoors!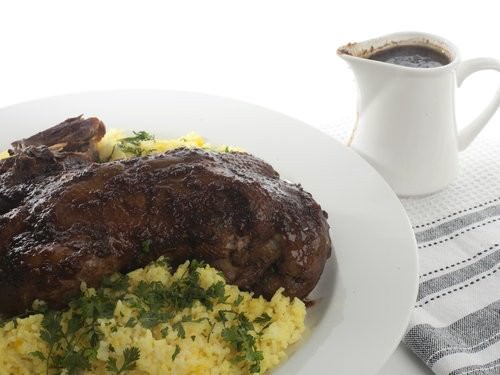 I always knew I would need to re –invent this dish slightly, and now with the perfect duck available it seemed like a good time to ponder the logistics of the meal. The duck is usually cooked after being wrapped in banana leaves and then coconut bark husks and placed in the equivalent of a wheelbarrow load full of rice husks. It smoulders in an open field or open kitchen for 8 hours until the duck is cooked. Hmmm… I am sure you can see where my problems lie.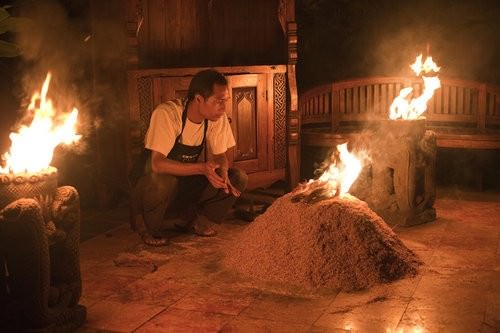 I was preparing to slow cook it in a cover baking tray with a layer of smouldering paper bark, but I found a much easier solution. My Slow Cooker! I have used the cooker for roast meats in the past and the effect is amazing, soft, luscious, melt in your mouth meat, exactly what I was after.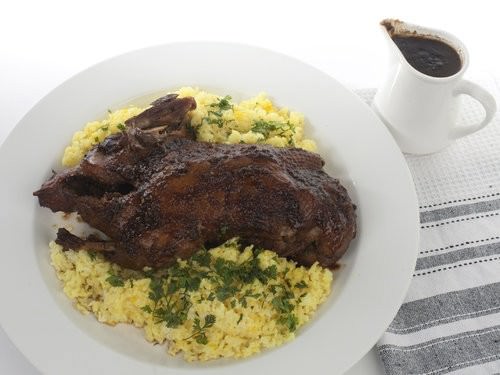 As it turns out it is the perfect evening for the slow cookers as we have a "meeting" at the school tonight! Hopefully mummy & daddy won't be placed on the naughty seat by the principal??
Without further ado, I give you my cheats recipe for "Slow Cooked Balinese Style Duck"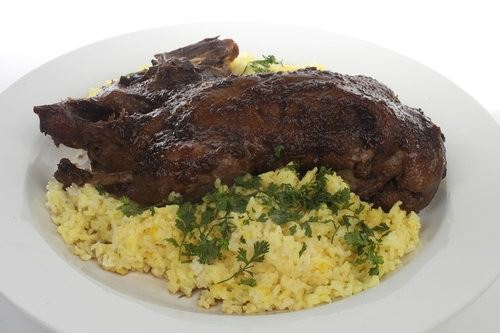 Ingredients:
1 Gaian Poultry Duck (see bottom of story for stockist)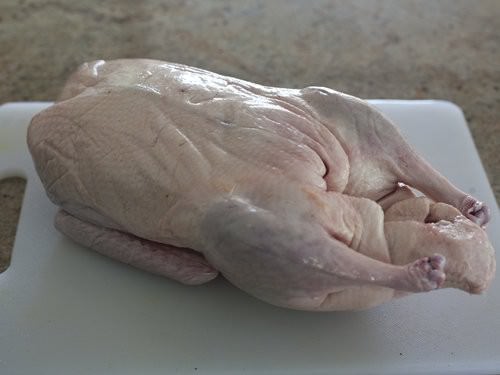 Spice mix
3 t/s shrimp paste
1 Tbs sea salt
3 t/s kecap manis
5 Kaffir lime leaves
1 cup water
8 small escallops
1 ½ bulbs garlic
4 large chilli (not hot)
5 birds eye chilli (hot)
6 macadamia nuts
3 Tbs fresh ginger knob
2 Tbs fresh turmeric knob
3 t/s tamarind
2 Tbs Palm Sugar
Juice from 1 lime
Method:
You could use a mortar and pestle to pound the spices to a paste and then add the liquids.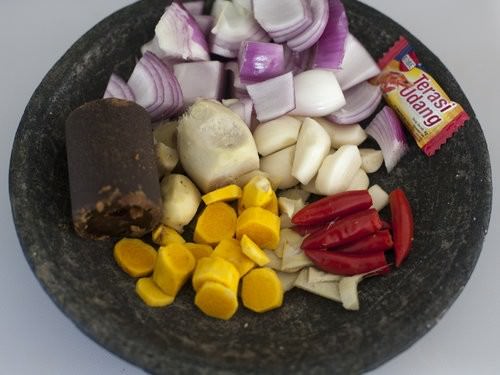 But we all know I am a lazy cook so I threw the lot in the food processor and processed with the cup of water until smooth.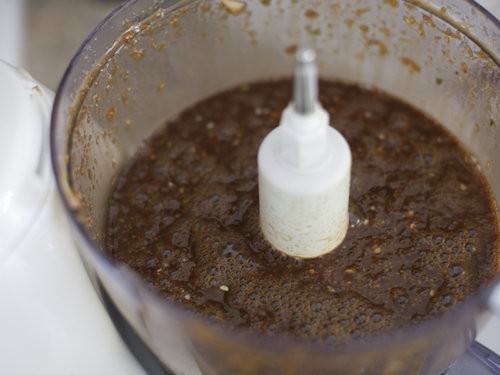 Place the bird into the slow cooker and cover in the sauce mix thoroughly. Ensure that the cavity is also filled with the liquid.
Cook the duck on setting two for 5 hours. Start the duck cooking on the breast for 2 1/2 hours and then turn twice through out the cooking time. The meat on the leg should be almost falling from the bone.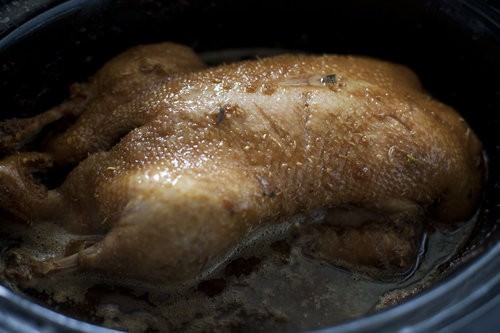 To serve place the duck on a platter and pour the cooking liquid into a saucepan.  (Take care to tip off the oil from the liquid first.) Boil the remaining liquid until it has reduced by half and thickened. Pour Jus over the duck to serve.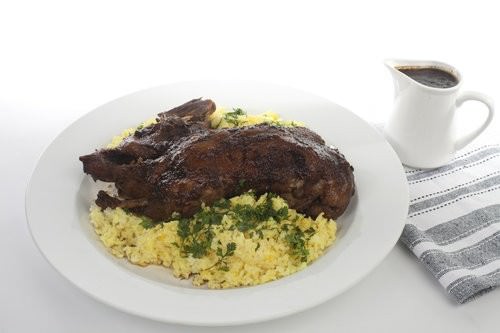 *Funny note: I asked Beth how the duck supplies are going as she seems to be supplying everyone with so much product. She laughed and said, "let's just say we are counting every leg at the moment."
I wonder if these little legs have been counted yet!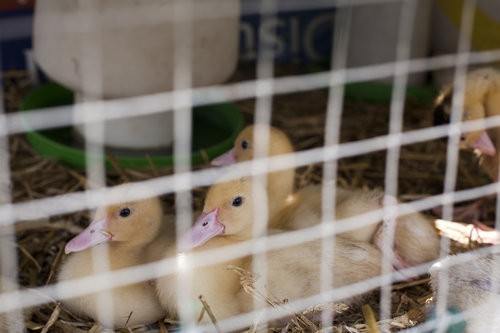 Gaian Poultry & Game- Baby Animal Petting Zoo
Stockist of Gaian Poultry & Game
Essential Ingredient
1/1 Harbour Dr
Coffs Harbour NSW 2450
(02) 6651 1770
Gourmand Ingredients
3/ 41 Short St
Port Macquarie NSW 2444
(02) 6584 6268
www.gourmandingredients.com.au
Bellingen Butcher
72 Hyde Street
Bellingen NSW 2454
(02) 6655 1132
Port Forshore Market on the 2nd Saturday of month
Wauchope Farmer's Market on the 4th Saturday of month.
Swansea Butcher
6/206 Pacific Highway
Swansea
(02) 4971 4799
Gresford Meats
44 Park Street
East Gresford
(02) 4938 9710
Hudson Meats
410 Crown Street
Surry Hills
(02) 9332 4454
Grass Roots Urban Butcher
101 New South Head Road
Vaucluse NSW 2030
(02) 9337 3063