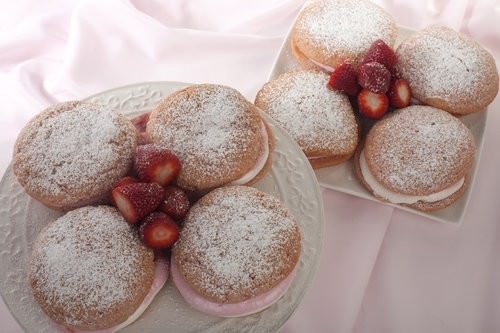 When I was a kid I used to love pink milk!
I remember I first had this delicious sweet drink at my grandmother's place.  Milk took on a whole new meaning.  My sister and I used to sneak into the kitchen and eat the pink sugar by the spoonful when grandma wasn't looking.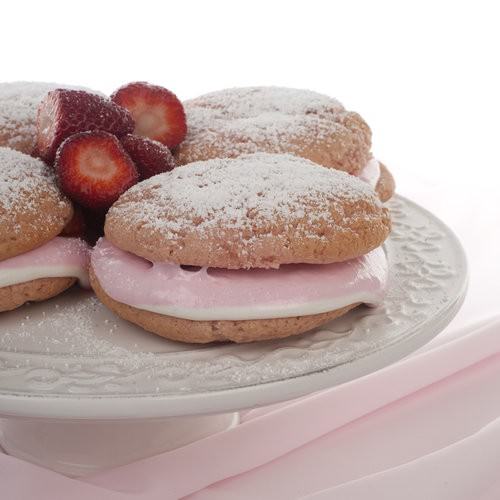 Moving on a few years, I am attending a "girls night in" hosted by the lovely Elyan from "My Sisters Wardrobe". The night is a fun way to raise funds for cancer research and I wanted to bring a pink dessert.  I was mentally going through a list of all things pink, of course there is champagne and strawberries, raspberries, milkshakes and macarons but I wanted something different.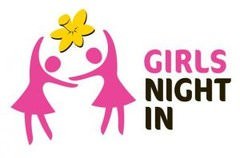 I have been going to make whoopie pie for a while but really didn't have a direction or flavour in mind so the exercise kept getting shelved.  Oh, and I had a chocolate whoopie pie fail so I wasn't really in the mood for more whoopie for quite a while.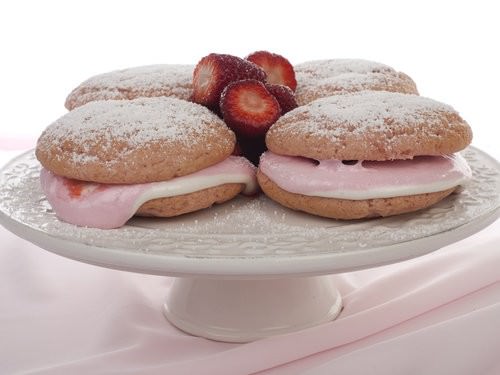 Slowly, slowly, the idea of a pink milk whoopie pie with jam soaked strawberries and marshmallow filling started to grow on me.
I have to say at every stage these little things were ugly ducklings, and I have cursed them more than I would usually curse a dessert. At no point did they look like they would end up being a photogenic treat. I even ate half a dozen of the more ugly ones before they were filled.  I actually couldn't stop eating them because the cake was so soft and sweet, so even some of the not so ugly ones were eaten.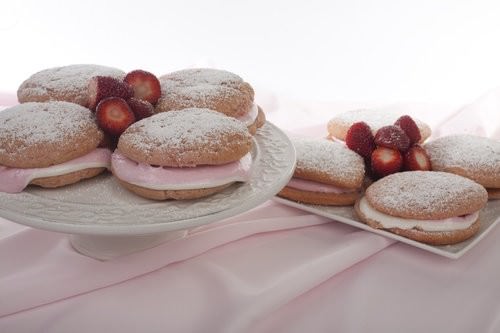 Ingredients:
3 cups plain flour
6 t/s baking powder
½ cup melted butter
1 cup nestle quik
½ cup caster sugar
2 eggs
1 cup cream
Method:
Preheat oven to 160 degrees and line 2 baking trays with paper
In a bowl add all the dry ingredients.
In a jug combine all the liquid ingredients.
Mix the batter together.
Using an ice-cream scoop, place even mounds of batter on the baking tray.  Leave space between the batter.
Bake for 10-12 mins or until an inserted skewer comes out clean.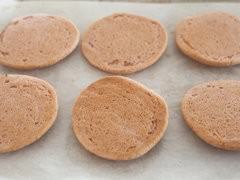 Leave on the tray to cool for 5 mins then remove from the paper and cool on a wire rack. Whoopie pies can be stored at this stage but always keep baking paper between the layers as they have a tendency to stick.
Filling:
250gm marshmallow
½ cup strawberry jam
1 punnet strawberries quartered with leaves removed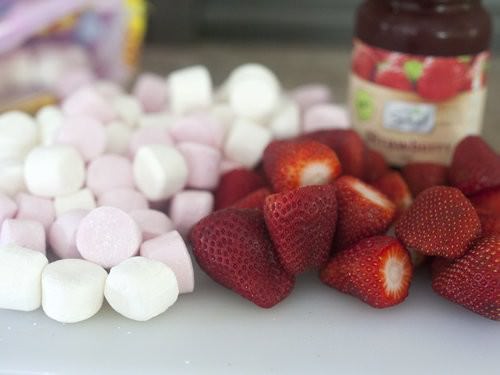 Method
Warm the jam in a saucepan stir until the mixture is smooth.
Remove the jam from the heat and add chopped strawberries, stir to combine, set aside.
Place marshmallow in a glass container and microwave for one minute. In the meantime oil a spatula and prepare a piping bag with a thin smear of oil.  This will stop the marshmallow from sticking and allow easy piping of the mixture.
In the meantime lay out the whoopie pie "bottoms" on a serving tray ready for the filling.
Stir the marshmallow until smooth. Allow it to cool slightly. Place the marshmallow into the piping bag. If the marshmallow will hold a structure pipe a circle around the bottoms of the whoopi pie.  Leave a gap for the strawberry mixture.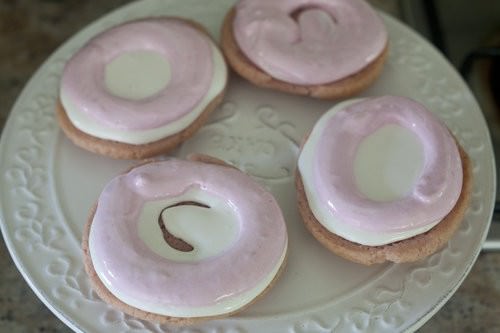 Once the marshmallow is almost set take a spoonful of the cool jam mixture and place into the centre of the whoopie pie. Place the lid on top and dust with icing sugar.
I was too quick to pipe the marshmallow so I had some spillage. Do not put the lid on until you are sure the marshmallow is basically set.
Whew!! This was a little messy!
Nevermind, now it is time to change into my pink pyjama's for the party .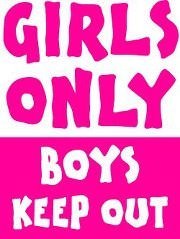 Would you wear pyjama's to a party??? A friend of mine had to go and buy a pair especially… should I wear a robe too… who knows? Oh and what do you wear on your feet!