I know this Rice Cooker Macaroni Cheese recipe is being published just a week after my traditional Macaroni and Cheese recipe but I had to share. I felt guilty because this is such a simple "cheats" mac and cheese I shouldn't keep it to myself!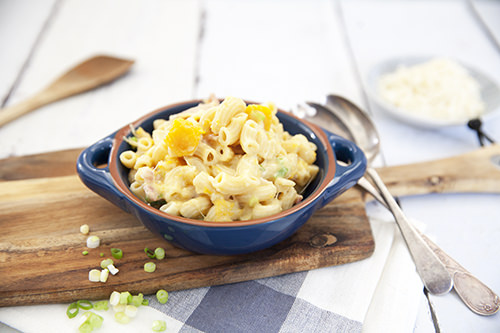 As much as I love last weeks Macaroni and Cheese dish, this recipe is my mid week special. You see, I'm a lazy cook. I love to cook, but at the end of the day when the kids come home I want a fast "fuss free" meal. My rice cooker macaroni cheese recipe is fast and requires absolutely no attention! Which is great because when the kids get home from school they need lots of attention.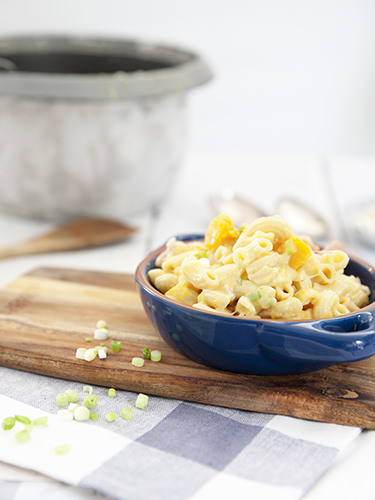 Given that this is "back to school" week, I thought it would be a good time to share this time saving rice cooker macaroni cheese. This can be a one pot meal but if you have older kids you may want to serve it as a side dish with steak or meatballs.
Take a look at the YouTube clip I made which shows in 40 seconds, just how easy this is to make. Please share the recipe with anyone you think might want to have a quick and delicious dish up their sleeve.
Don't forget to subscribe to Gourmet Getaways YouTube Channel!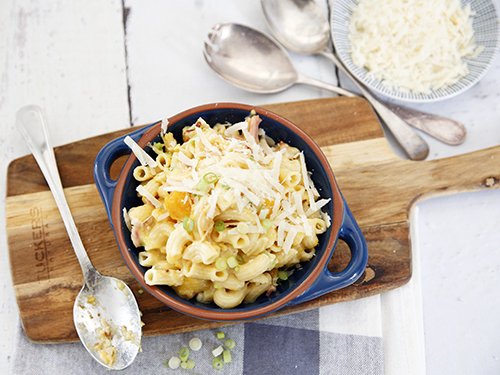 Ingredients
2

cups

dry macaroni

2

cups

water or stock

1

stock cube

omit if using stock instead of water

1

cup

raw diced pumpkin

1

cup

chopped bacon

1/2

cup

grated mozzarella

well packed

1/2

cup

grated tasty cheese

well packed

1/4

cup

grated parmesan cheese

4

chopped shallots

1

cup

milk
Instructions
Add macaroni, water or stock, (stock cube if using) bacon and pumpkin to your rice cooker.

Set the cooker on and leave it until it switches to the "keep warm" setting.

Stir through the milk, shallots and cheeses and replace the lid.

Serve after 1 minute.
Rice Cooker Macaroni Cheese Variations
If you're like me and like variations to a recipe I will give you my favourite variations:
Vegetarian Rice Cooker Macaroni Cheese
Remove the bacon and use vegetable stock + add 2 cups of chopped broccoli
or
Chicken & Macaroni Cheese
+ add 2 cups of diced raw chicken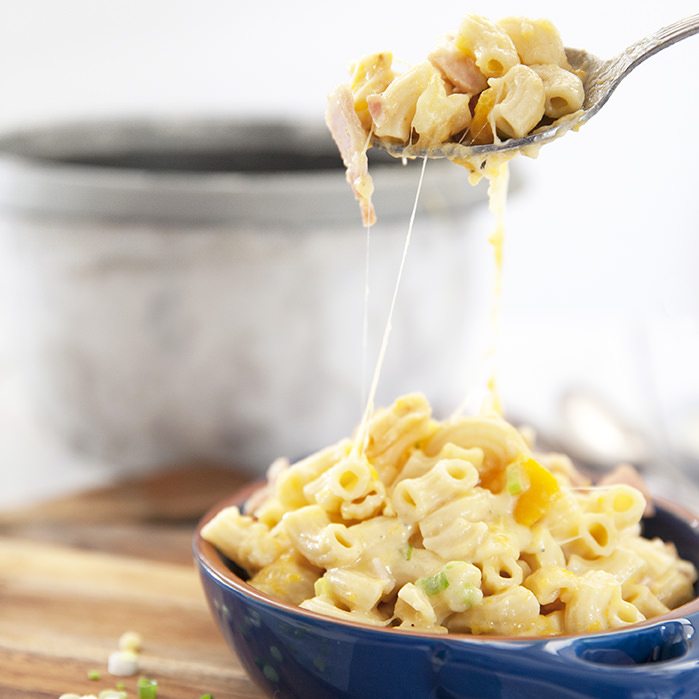 I'm sure there's so many variations, but these are two I know are fabulous and easy.
Most of these ingredients can be found in your pantry so this is a true, last minute dish. Next time you think the only option is takeaway try this dish!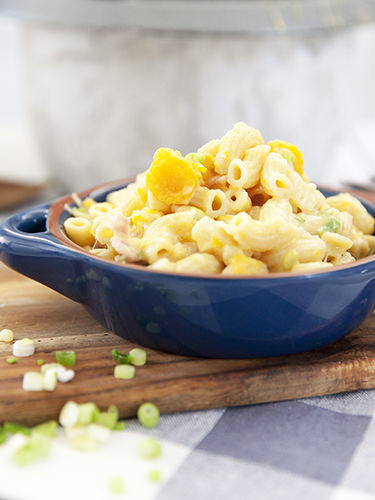 Like I said, I'm a lazy cook so there's quite a few other unusual and quick dishes I cook in my rice cooker. I will make sure to share them.
Do you make anything other than rice in your rice cooker?