If you're looking for a delicious, easy dip or ingredient to keep on hand this Homemade Brazil Nut Butter couldn't be easier to make.
You just pop them in the food processor and puree with a pinch of salt. That's it.
Not only is this homemade brazil nut butter a cinch to make it's loaded with healthy selenium.
In fact, Brazil Nuts are nature's highest source of selenium.
Selenium has been proven to lift mood, is anti-inflammatory and can be beneficial for thyroid health and lots of other health benefits.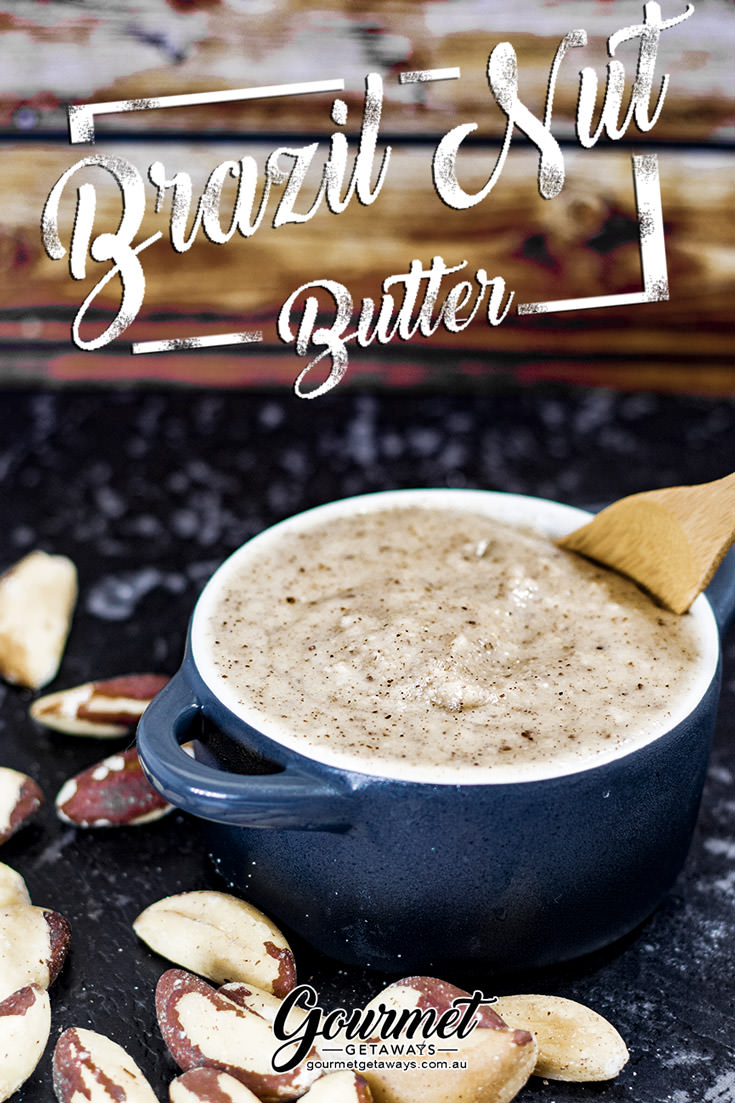 Brazil Nut Butter For:
A healthy dip
Use it as a spread
An ingredient for cookies
Experiment and create other baked goods you can think of
Ingredients Needed
500g of Brazil Nuts
Two pinches salt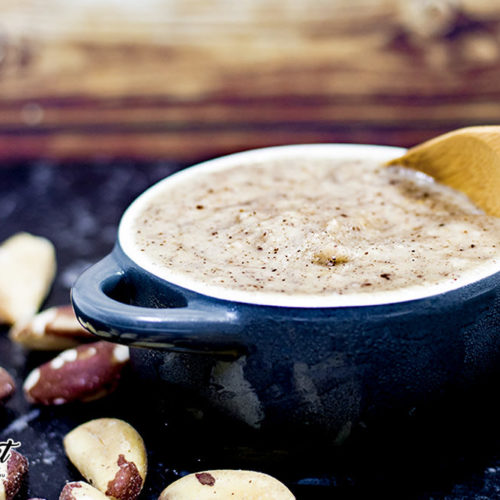 Homemade Brazil Nut But Butter
A super easy nut butter to make and keep on hand for recipe ingredients or use as a dip or spread
Print
Pin
Ingredients
500

g

Brazil Nuts (unsalted, unflavoured)

2

pinch

Salt
Instructions
Put all of the Brazil Nuts into your food processor with the salt

Using a high speed on the food processor blend the nuts, occasionally stopping to scrape down the sides.

Continue to blend and scrape down sides until the ingredients is a consistency of a buttery puree to your liking. This can take between 10-20 minutes depending on the quality of your processor.

Once done, store the butter in an airtight container.
If you want to make a larger batch of Homemade Brazil Nut Butter simply adjust the servings in the recipe card.