When I made these amazing blueberry muffins I was in serious cake bliss. You see they smelled SO GOOD! Then I made the mistake of breaking one in half for the "photo shoot". Once the gooey jammy blueberry innards were exposed there was no going back! I popped one half of the sacrificed blueberry muffin in my mouth. It was like crack to a junkie… I started munching on them as I photographed!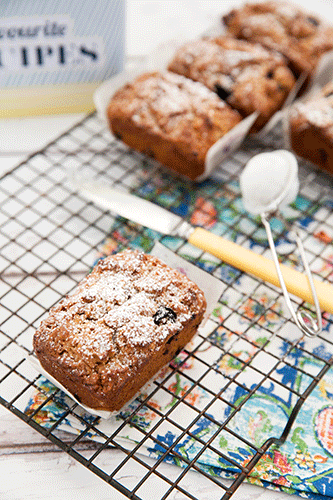 Eight little blueberry muffin loaves became seven, and then seven became six… then I called for a Facebook intervention. I couldn't stop eating them!! I was in serious risk of having none left when the kids came home from school. Wow! That's so bad!… but they were SO good!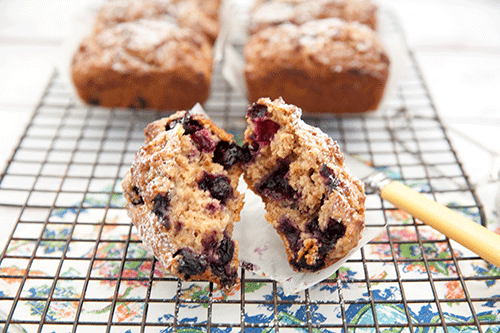 Now I'm sure your looking at the picks thinking, ah yeah sure! They look okay… but they just look like regular blueberry muffins to me. In part this is true, but you may remember we went blueberry picking in the school holidays at a local farm. These were fresh picked blueberries.  I don't know if that made them special… maybe. I'd like to think its the lemon zest, lemon juice, brown sugar and yoghurt I used in the recipe that made them heavenly.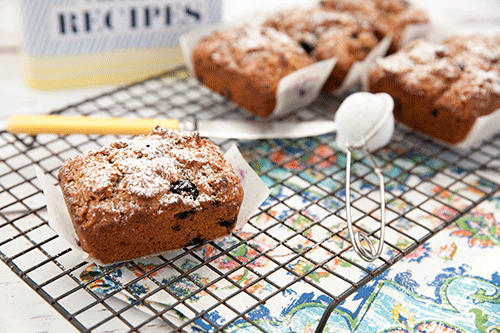 Ingredients
2

cups

self raising flour

3/4

cup

firmly packed brown sugar

1 1/2

cup

blueberries

1

egg

3/4

cup

yoghurt

1/2

cup

macadamia oil

2

Tbs

Lemon Juice

zest from the lemon
Instructions
Preheat the oven 400 Fahrenheit or 200 Celsius.

Add muffin papers to a muffin tray or spray with oil.

Add the dry ingredients and the blueberries into a large mixing bowl.

Pour the wet ingredients into the centre of the dry ingredients.

Mix until just combined.

Scoop the batter into the prepared muffin tin.

Bake for 20 minutes or until a skewer comes out clean.
One of the best things about this recipe is you don't need an electric mixer to make these. Just one bowl! It's a dump and stir recipe, my favourite kind. I remember when my older boys were babies I used to look for this type of recipe so I could make it when they had an afternoon nap and I wouldn't disturbed their sleep. Time goes fast, they're now 19 and 20 years old!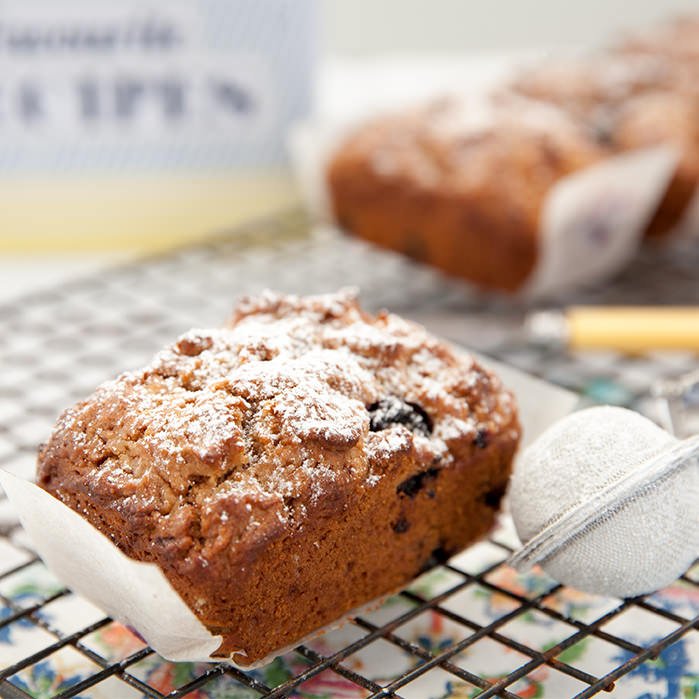 Also, if you don't have a blueberry farm nearby then buy the berries in the frozen food section of the supermarket. No one will ever know, it can be our secret.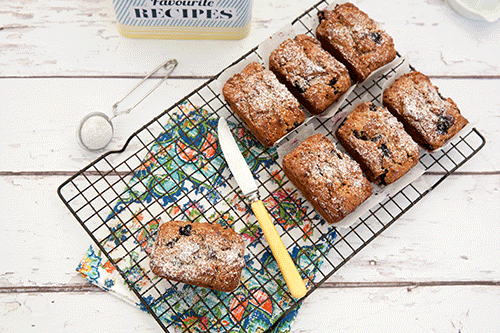 Even if you have a favourite blueberry muffin recipe I would love for you to try this version. I do think they are rather special.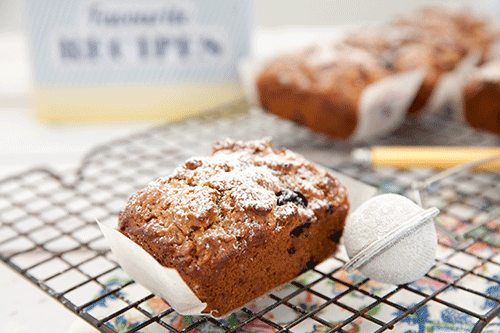 Oh and the reason I called them "magic blueberry muffins", was the amazing disappearing trick they did. They had all completely disappeared by 4.00pm the same day. Every time I went into the kitchen another one had disappeared. Magic!