Looking for something a little different to do on the Coffs Coast during your holidays? Why not pick your own blueberries? Pack a picnic lunch and take the family blueberry picking. We did this the other day and everyone had a BLAST!!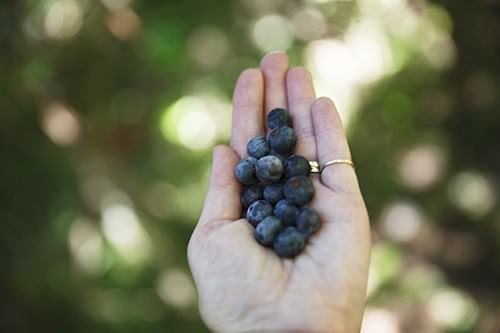 The "pick your own" blueberry farm is located just 15 minutes North of Coffs Harbour. Although it's close to Coffs, being on the farm is so calming it feels like a million miles away.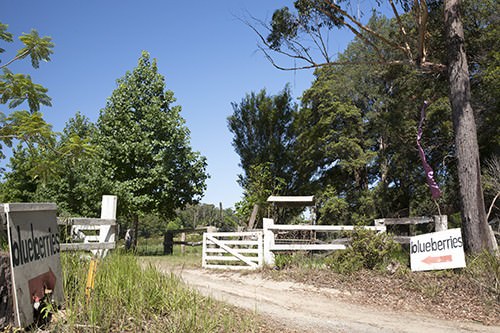 As we turned off Bucca road and meandered down the dirt driveway. The tranquillity of the property was immediately evident. The farm was so picture perfect.  The property was lush and green and even had horses in a fenced paddock. Anais immediately fell in love with the horses.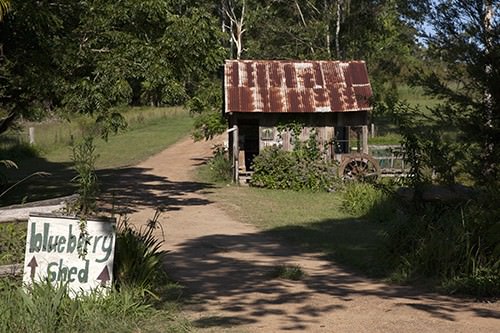 They held her attention until we parked the car under the shade of a tree. By that time she had noticed a dam with a rustic wooden jetty.
The kids piled out of the car and straight to the dam. Within a few moments, I was being told there were turtles in the dam. I walked over for a closer look and sure enough amongst the lily pads were little turtles sunning themselves.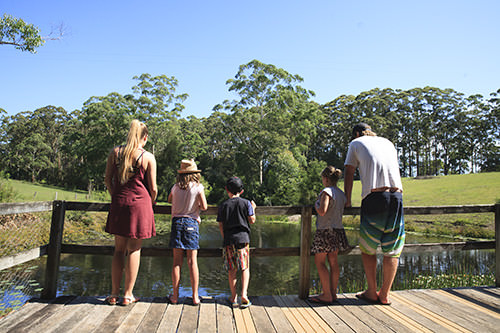 Inside the blueberry packing shed, I found a wooden box labelled "turtle food". The kids took a handful of the feed to give to the turtles. As soon as the food hit the water the turtles began to multiply and compete for the food. The kids were already having a great time and we hadn't even looked at blueberries yet.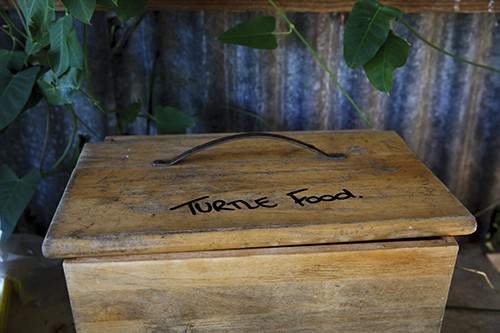 While the kids were playing with the turtles I helped myself to three picking buckets and lined them with the plastic bags provided in the shed. I called the children over and gave them a bucket each. They needed no further instructions, they flew out of the shed and into the blueberry tunnels.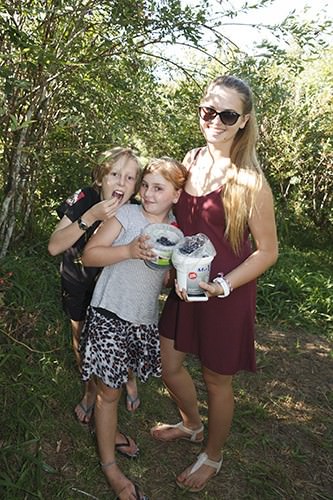 The blueberry farm operates on an honesty system. You pick your blueberries, weigh them and then pay for what you've picked. The rate at the time of publishing the story was a very reasonable $10 per kilo.
I was also pleased to see the blueberries on the farm are organic. No pesticides or chemicals are used on the farm. The only assistance the blueberries get is from natural fertilisers and a pruning in the off season.  Also, when you pick your own blueberries you know they are FRESH!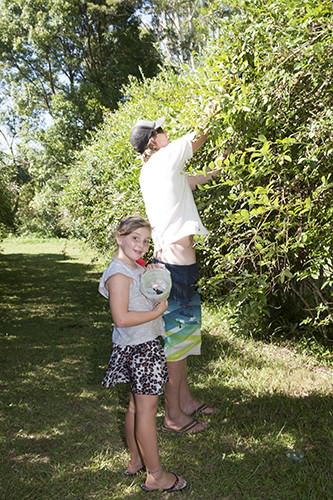 The kids did a great job of filling the buckets but since I wanted a LOT of blueberries we had to give them a hand. Brett's height came in very handy, as there were copious bunches of luscious, ripe blueberries just out of my reach.  It would certainly pay to bring a step ladder if you were serious about collecting more than a few kilo's.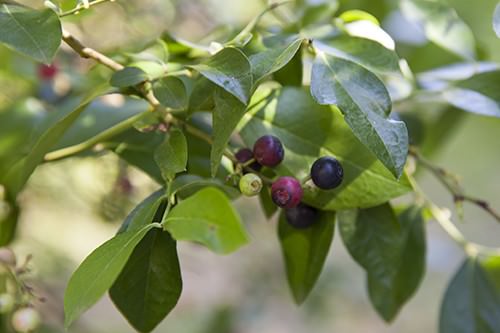 Even though it was a hot summers day there was quite a lot of shade in the blueberry tunnels so it wasn't as hot as I had imagined. Make sure you bring a hat, sunblock and a water bottle.  Sunglasses would also come in handy for eye protection.  Anais did get a twig in her eye when she was picking in one of the bushier tunnels.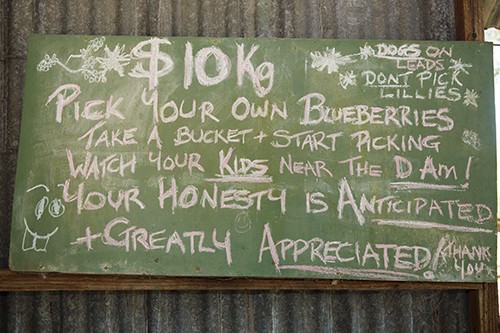 Between the five of us we managed to collect 2 kilogrammes of blueberries in about 1.5 hours. I'm still surprised that huge quantity of berries was only $20. So if your looking for cheap blueberries and a great family activity why not take a drive out to Bucca Rd.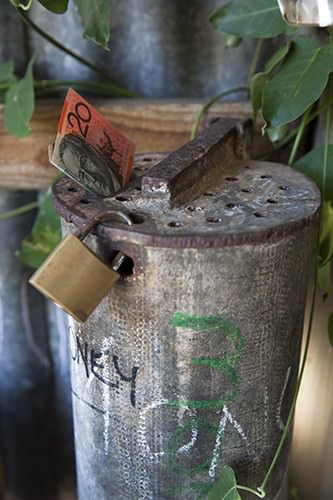 It was such a relaxing way to spend a few hours.
The Blueberry farm is open to visitors to pick their own blueberries 7 days a week, from December to February. There is no need to call first.
Pick Your own Blueberries Cost: $10 per kilo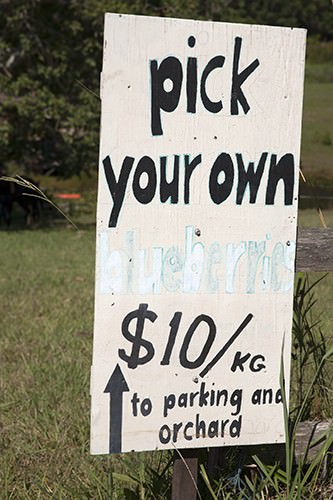 Directions:
From Coffs Harbour head North on the highway. Take the Nana Glen/Moonee Beach turn off. Turn onto Bucca Rd and continue until you reach 416 Bucca Rd, Bucca. The property is well signposted.
Are you looking for more great things to do in Coffs? Take a look at this list of FREE Fun Things to do in Coffs Harbour.
Although blueberry picking is seasonal and only available in the December school holidays if you'd like to  Pick Your own Strawberries you can do that all year round.
Once you have a bucket full of delicious berries why not try making these delicious Blueberry Hand Pies or the best Blueberry Muffins EVER!
Pick Your Own Blueberries
416 Bucca Rd,
Bucca, NSW, 2450  
Stop into Coffs Harbour there's plenty to do and a great variety of Accommodation that you can find here.