During the colder months I tend to crave something sweet of an evening. Typically though, by the time I've put the kids to bed I'm all out of energy. This's where a quick, individual serve, dessert recipe like this Lemon & Poppy Seed Mug Cake comes in very handy.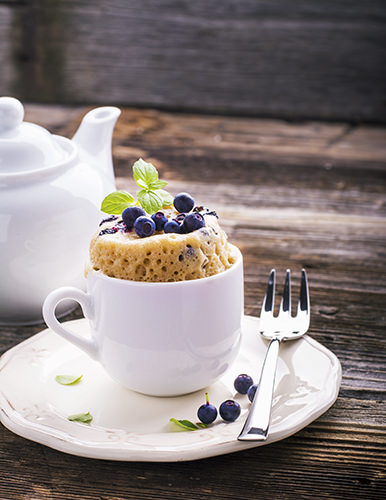 Do you remember my Chocolatey Rocky Road Mug Cake? That was a fabulous dessert. I loaded it up with heaps of delicious optional extras. It's perfect for when I'm on a chocolate binge.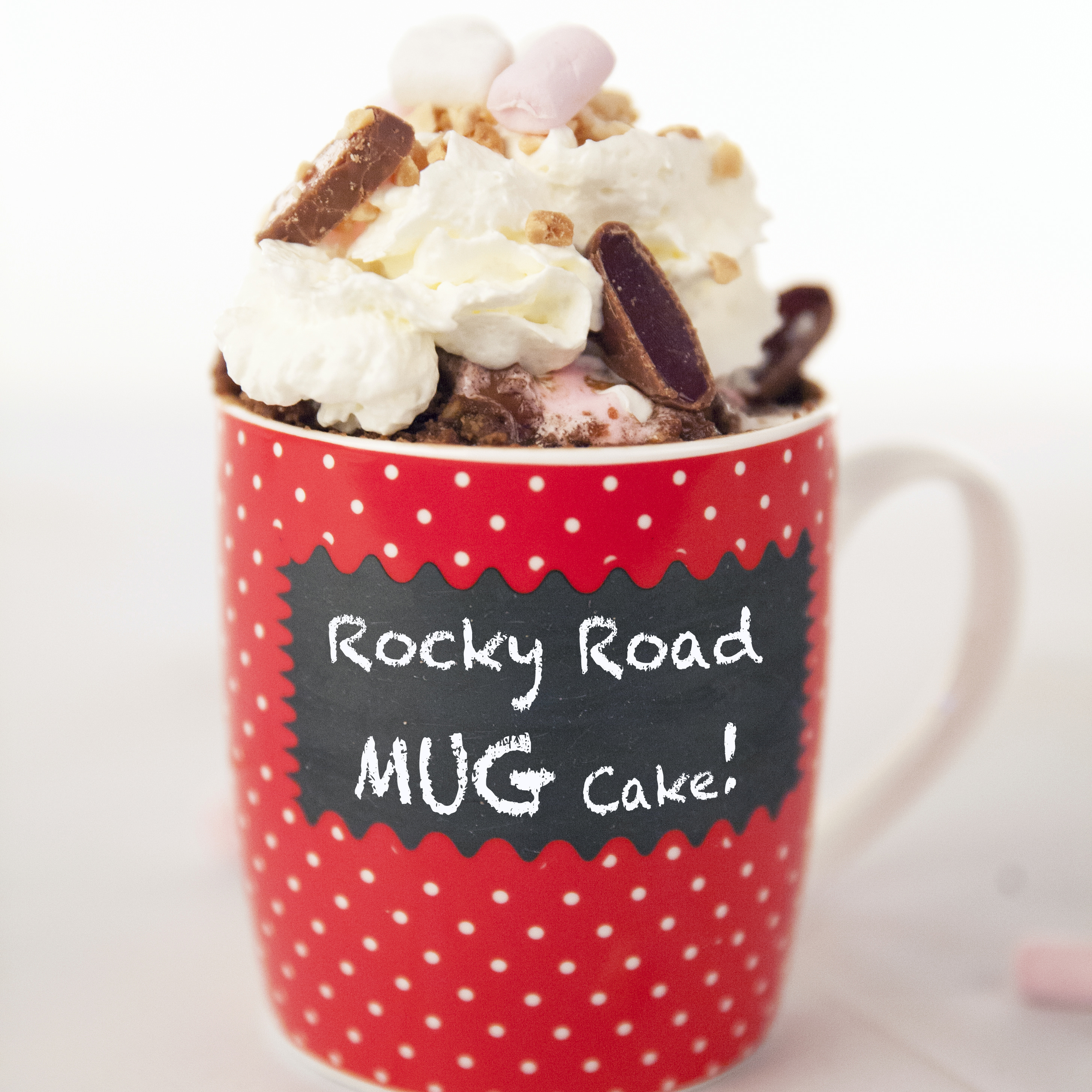 Ordinarily I like to choose a dessert that's sweet, but isn't going to have me busting out of my jeans.  That's when I'd chose this Lemon & Poppy Seed Mug Cake. It took me a while to perfect the recipe. The problem I have with mug cakes is that you can't effectively split an egg.  Therefore a whole egg is used in the mug cake which is far too much egg. My opinion is that quantity of egg gives the cake an unnatural texture and an egg flavour.
In cakes that are rich with other ingredients, such as my Rocky Road Mug Cake the egg isn't noticeable.  I knew too much egg would be a problem with the lemon & poppy seed cake, so I did some experimenting.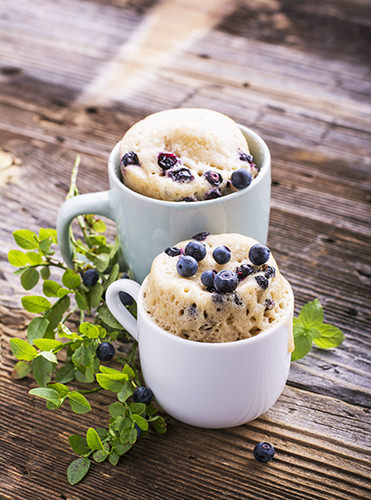 I wanted to devise a mug cake recipe which was completely egg free. It occurred to me that in making this switch I may be able to make a recipe that was also suitable for vegans.
After a few attempts I'm pleased to announce this recipe has been a delicious success. The Lemon & Poppy seed mug cake is not only a vegan dessert but it's also gluten free if you choose oats that have been processed in a Gluten Free factory.
Another great plus for the cake is that it uses oat flour.  This means that unlike regular cakes, this mug cake isn't completely devoid of nutrients. Did you know oats, and oat flour is high in fibre and magnesium, contain protein and a small amount of iron? Also, the recipe contains no butter or oil of any kind. Although at 300 calories it's a little high as a snack, its still a better choice than a regular dessert.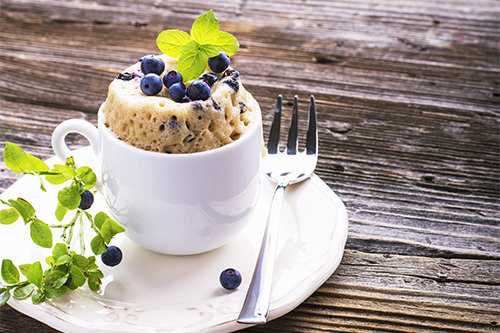 Ingredients
65

gm rolled oats

(any unflavoured variety, minute oats, steel cut...)

1/2

tsp

baking powder

1 1/2

tsp

lemon juice

1/2

tsp

lemon zest

1

Tbs

Blueberries

2

tbsp

milk (cows milk

almond milk, coconut milk, any milk of your choice)

1

tbsp

caster sugar or maple syrup

1/2

tsp

poppy seeds
Instructions
Add the oats to a food processor or Thermomix. Process until milled into a flour. 10sec /speed 10.

Place the oat flour into a microwave safe mug.

Add the remaining ingredients to the mug.

Stir to combine the ingredients.

Microwave on high for 1 minute 10seconds.

The cake will still be a little tacky on top but it will have a lovely spongy moist texture.

Serve whilst hot as it will lose it texture when it becomes cold.
The cake itself is super light and spongey, with a fresh lemony tang and soft gooey blueberries. The flavour of the oats and poppy seeds goes really well together. I served my cake with some leftover custard, but a scoop of ice-cream would be really good too.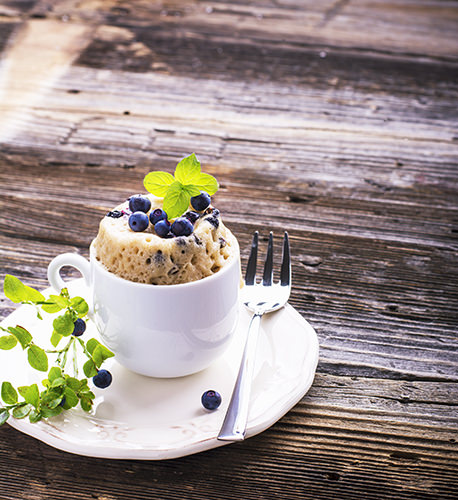 Please be sure to make the recipe just prior to serving. It is delicious hot but once it cools it tends to dry out as the recipe doesn't include any fats.
I hope you try the recipe.  I think it would also make a great breakfast or brunch dish.
Tell me readers, do you crave more desserts in Winter? Do you try and keep your sweet treats healthy?