I need something ooey gooey and delicious to warm me up! Something sweet and comforting, something like this Rocky Road Mug Cake.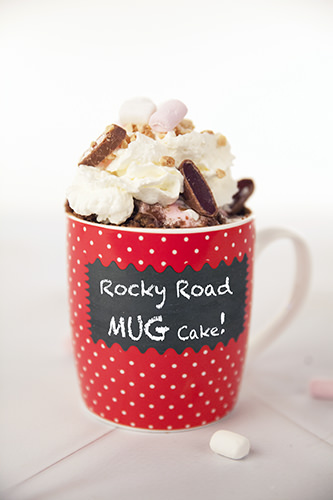 The rain is drizzling outside, I don't have a kitchen… I don't even have walls in the front part of my house. The easy solution would be for me to leave the house and find a cafe. I could pretend the mess at home didn't exist, and lose myself in delicious chocolatey goodness.
But that isn't my style.  I've had my heart set on preparing a mug cake as soon as the weather turned cool. It's now cold and I don't have a kitchen. Thankfully all I need is a mug and a microwave.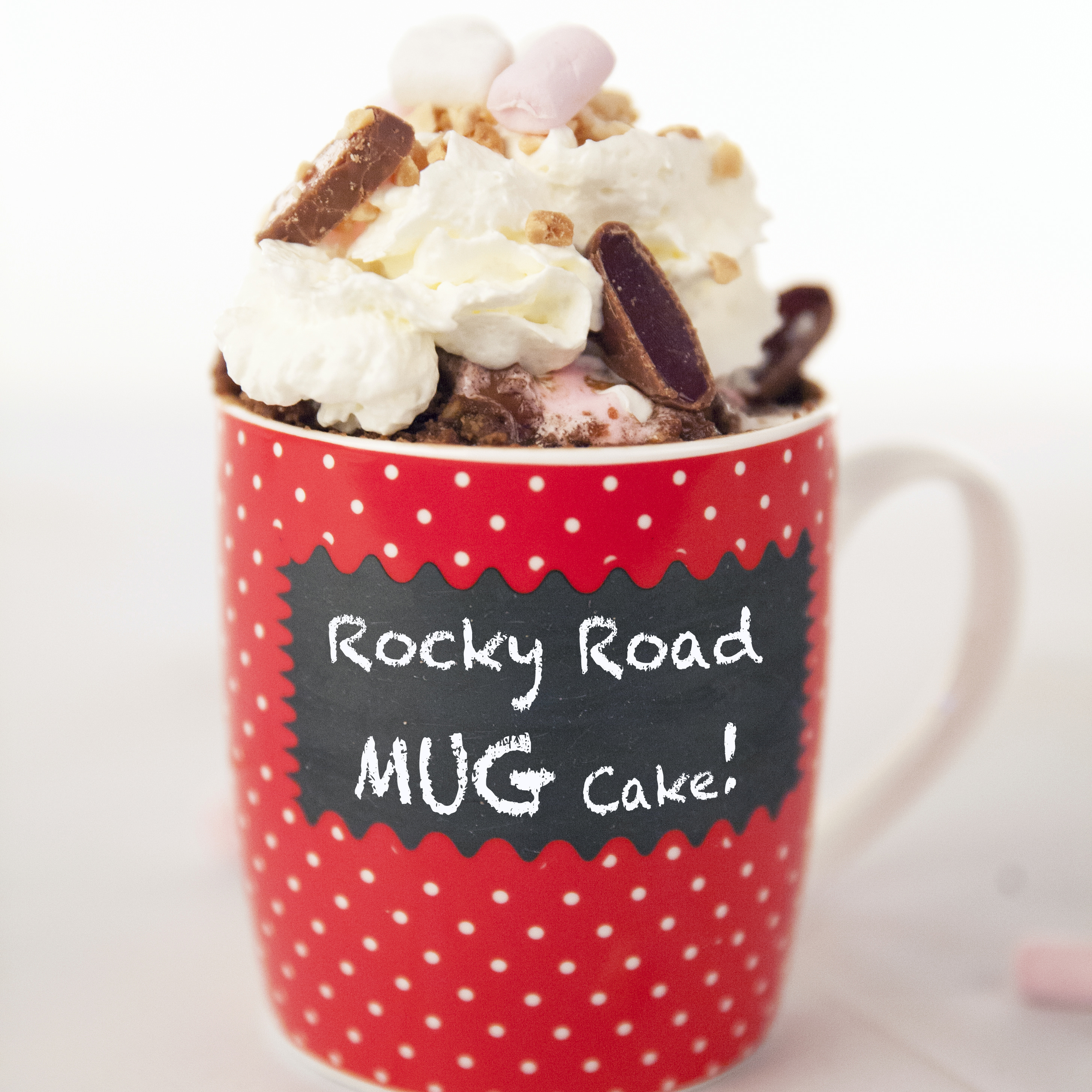 I was able to find the microwave but I had to go out and buy the mug… I have know idea where the crockery is buried. The whole kitchen was packed into crates about six weeks ago.  The crates are hidden under drop sheets and a thick layer of gyprock.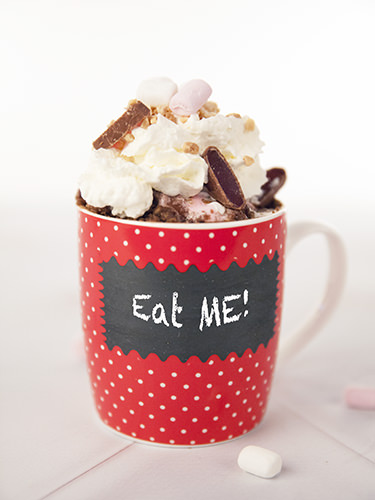 Why do I want to cook again! I'm obviously crazy but I need to cook for my sanity. Cooking is what I do to calm my nerves. While the nail guns are echoing in the empty rooms and the circular saw is squealing, you will find me in my makeshift kitchen. In the office, I have set up the Thermomix, a microwave and toaster on my desk. The office has no power, but I can run a lead from the laundry to the office.
Am I crazy? As I write this story and think of what I had to do to make this Rocky Road Mug Cake I wonder how a person would know if they have lost the plot?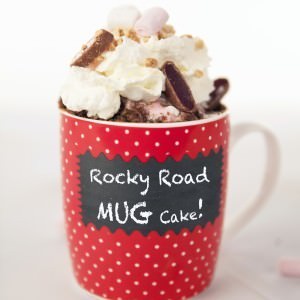 Rocky Road Mug Cake for Winter
This Rocky Road Mug cake is the perfect cosy dessert for winter.
Print
Pin
Rate
Ingredients
30

gm butter

30

gm dark chocolate

1

egg

2

Tbs

caster sugar

5

Tbs

plain flour

1/4

tsp

baking powder

1

Tbs

granulated nuts

2

marshmallows

1

fun size turkish delight

1/2 reserved for top
Decorations
1/2

tsp

chopped nuts

swirl cream

1/2

tsp

mini choc bits

3

mini marshmallows

Cherry
Instructions
Melt butter and chocolate in a mug for 30- 40 seconds and then stir until smooth.

Add sugar and stir through the chocolate mixture.

Whisk through the egg, flour, baking powder and nuts.

Microwave the mug for 30 seconds.

Chop the turkish delight and reserve half for the topping.

Push the two marshmallows into the middle of the mug cake.

Add 1/2 the chopped turkish delight.

Microwave for another 60 seconds.

Allow the cake to rest for 1 minute.

Decorate with the remaining turkish delight and the topping ingredients.
I think I prefer to call myself a resilient cook. I'm trying to be a giver in the kitchen. Anyway, I'm not expecting to have a kitchen for the next 9 weeks so I need a bit of ingenuity. After all, sometimes a girl just has to have cake.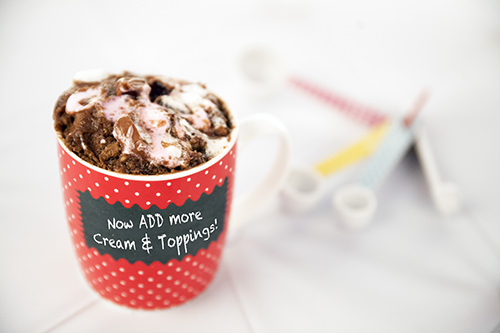 If you love the idea of a quickly microwaved cake, but chocolate isn't your favourite, why not try our Lemon and Poppy Seed Mug Cake.
I'm wondering readers if you had only three of your current appliances, and a family of four to feed for 9 weeks. Which of your appliances would you choose?