When I have a food craving it rarely diminishes over time. Usually it becomes a maddening obsession until I finally relent and satisfy my desire for the particular item. That is all well and good if the item is nearby. My current obsession is with the Falafel and I just had to make a batch of Homemade Falafel for lunch!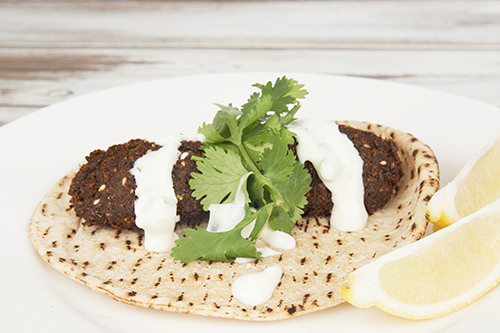 Typically the items I crave are dishes I've eaten in a far away country, or an entree I sampled in a restaurant ten years ago. These cravings are a little harder to satisfy. I am still looking for a recipe for Malai Kofta that will satisfy one particular craving that has been lingering since the close of a restaurant in Kings Cross.
Years ago I used to visit a kebab shop on Glebe Point Rd in Sydney.  The shop used to stay open until the wee tiny hours of the morning and at 2.00am I would get my falafel fix.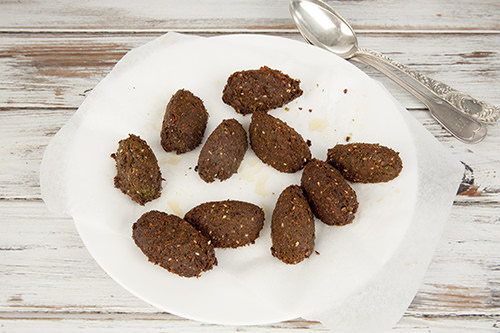 These falafels were so different to your regular kebab shop.  They were crisp and crunchy on the outside but impossible moist, with a soft delicate texture inside… oh, and they were green on the inside. Hehe, yep, they were very green and very delicious.  I find regular falafel is dry and has a very coarse grain texture.  I simply can't explain how unbelievably moist the falafels were, and they had exactly the same flavour as regular falafels.
I was spoiled forever by these green falafel.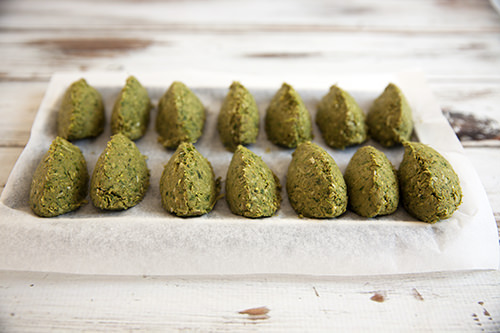 I have made homemade falafel many times before but I have never found a recipe that comes close to those late evening falafel kebabs. I started thinking about beans that may have been used as a substitute to chickpea in the falafel.  After a little bit of research I found the Egyptians use Fava beans to make their version of the falafel.
After reading through page after page of Middle Eastern culinary practises I was convinced the falafel that had won my heart was a mix of Fava bean and chickpea.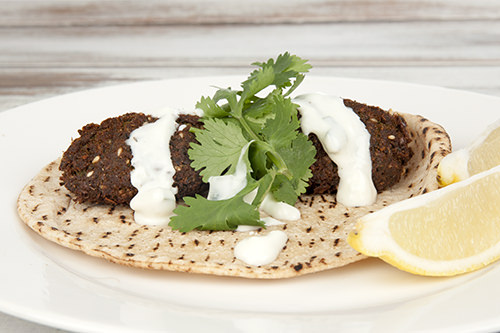 It was time to experiment in the kitchen for the perfect Homemade Falafel recipe! After a few attempts I think I have nailed the recipe.  It taste so close to my memory of the kebabs at Glebe Point Rd.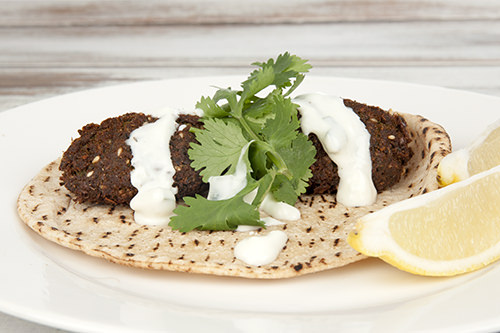 Ingredients
vegetable oil

for frying

440

g

can chickpeas or

Fava bean defrosted OR 1/2 of each

1 1/2

onions

peeled roughly quartered

4

clove

garlic

1

bunch parsley

1

bunch coriander

1

tsp

. baking powder

1 1/2

tsp

. salt

1

tsp

. paprika

2

tsp

. cumin

2

tsp

. ground coriander

clove

Pinch ground

Pinch salt
Instructions
Drain the chickpeas and fav beans if using.

Place the beans and chickpeas in a food processor or Thermomix with all the ingredients except the oil.

Process for a few minutes or until a soft, mince texture forms and you are able to get the mixture to hold a shape.

Heat the oil to 180 degree celsius.

I shaped the falafel with two spoons to make a quenelle. You can use your hand to form a ball or a croquette.

Gently drop the falafel into the oil and fry until crispy.

Drain on absorbent paper.
The best part about making these is they are so easy!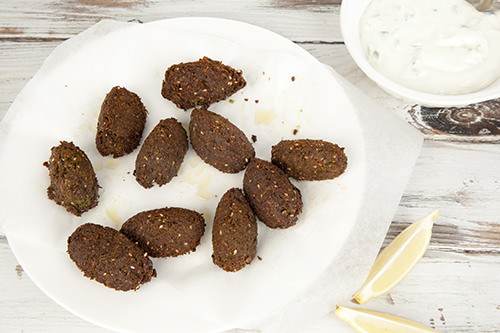 I'm sure you noticed that all the ingredients just get thrown into the food processor and combined. The uncooked quenelles can be stored in the fridge until your ready to cook them. I like to serve my falafel with homemade hummus or a tzatziki sauce and tabouli. They always taste best when they are served hot in a soft pita wrap.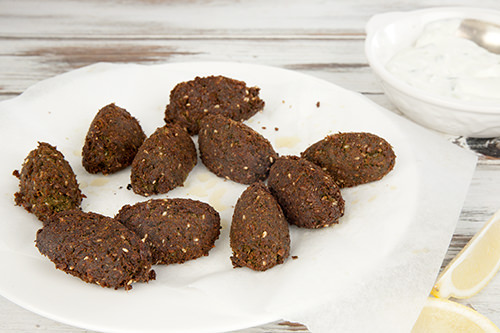 I hope you enjoy this vegan friendly recipe as much as I do. If you are serving these to a vegan choose to make the Hummus instead of serving with tzatziki.
Don't forget to pin for later.