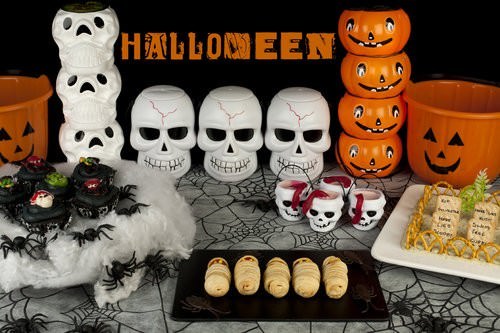 Happy Halloween!
"No!"
"We are not eating body parts, we are going trick or treating!"
Sometimes kids just don't get it! I was trying to explain to my six year old, that the body parts lollies were for visiting children, and we were going out trick or treating for our own lollies.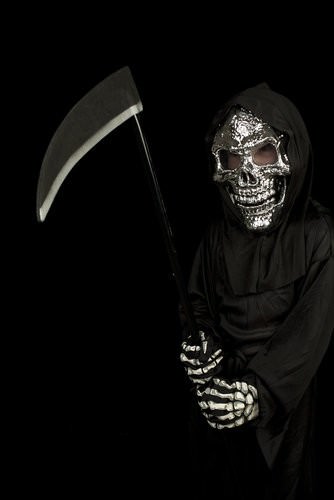 Halloween is such a wonderful day of the year. Adults get to dress up and scare the kids, the kids eat way too many lollies and run around the streets like they really are possessed. It's just one crazy night.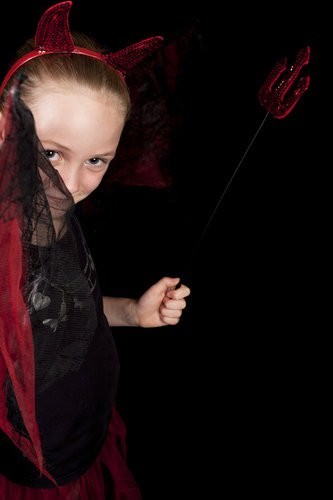 So here are some photos from our family Halloween Party!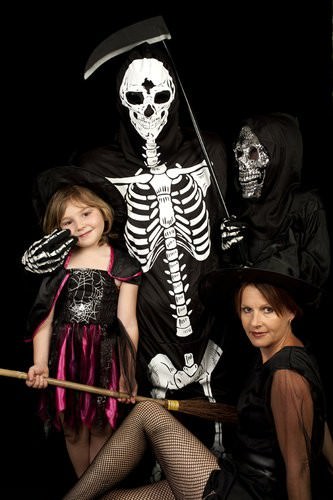 Thanks everyone for getting into the spirit (hehe) of things and dressing up, everyone looked amazing.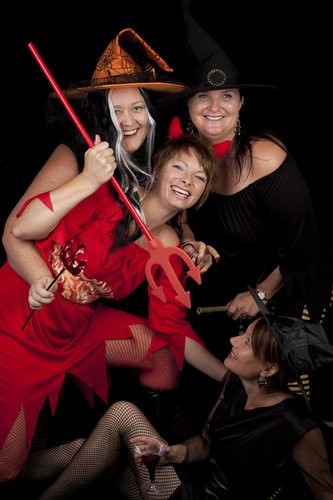 We had some ghastedly good food, although witchy seems to have left a hand in the dip, nevermind… we can eat around that!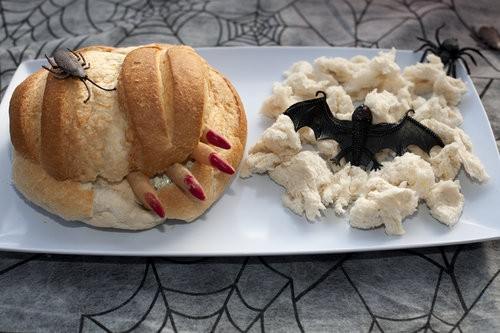 The mummies seem to be awakening from their sleep!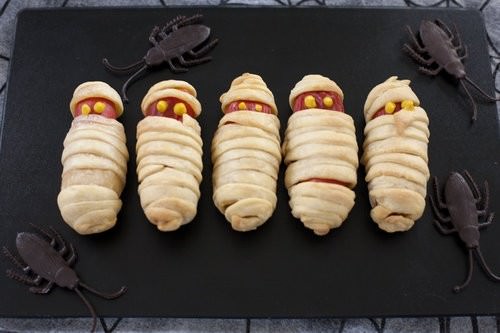 … the skulls watch over the mummies and the spiders took over the table.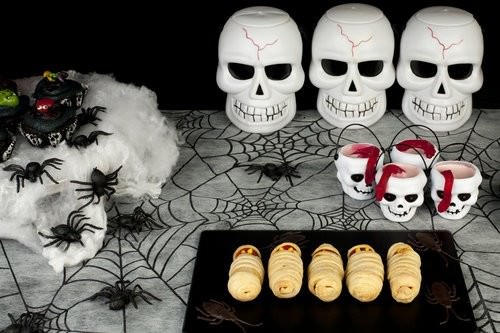 Harrison, 11 years old, made his own costume from scratch! He is a strong contender for best dressed. He also took on the characters personality for the evening.
I borrowed Lorraine's Pet Cemetery idea. Kids were a little upset that we killed of Scooby Doo.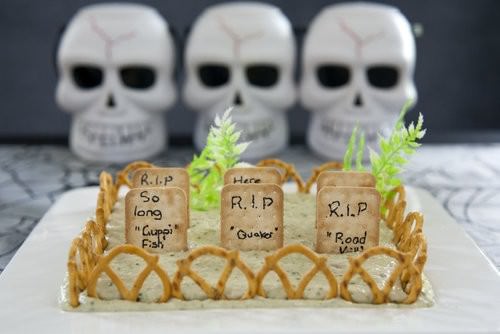 Pumpkin Cheesecake with a yummy spiders web anyone.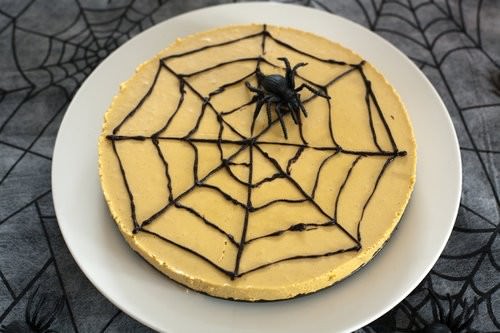 Thank you to my Ghost mum for preparing that and the gruesomely delicious pavlova.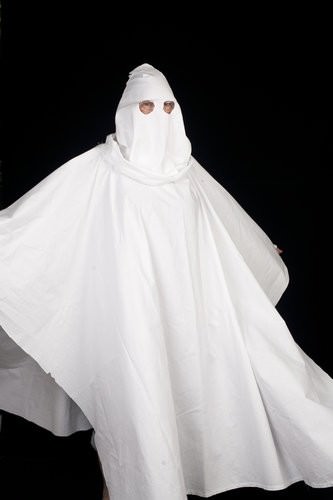 It might look ghoulish but it tasted delicious with the chocolate cream and berries.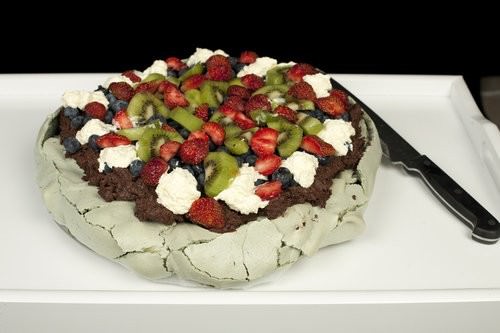 This freaky zombie is actually my eldest boy. If you could see him bounding down the street dragging his leg behind with a half limp, you would lock the door for sure.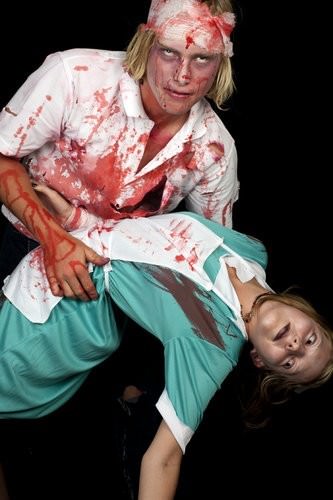 Luckily we had a few Zoros to save the day!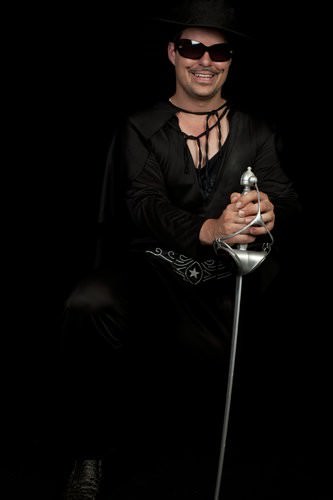 …and Zoro with "Son of Zoro"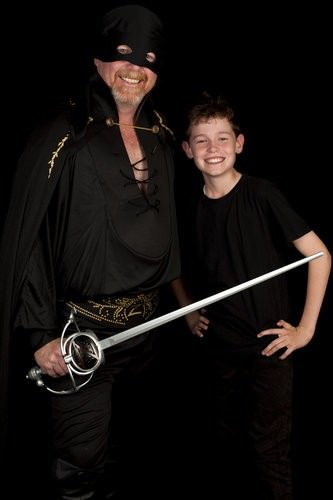 A question for my lovely readers, how do you feel about dress up parties? Do you get excited and go all out preparing a costume?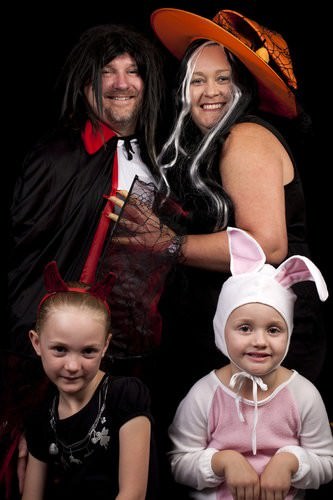 Is there anybody who doesn't like a dress up party?