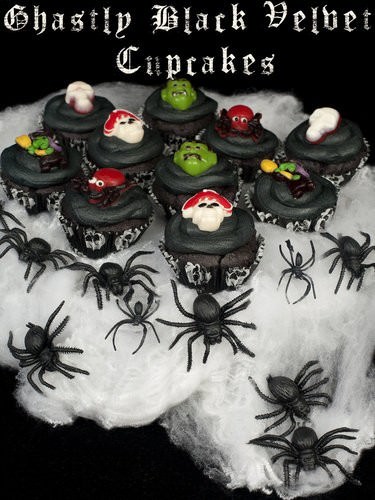 Halloween is so much more fun as an adult! I am having such a great time planning our party and everyone's costumes.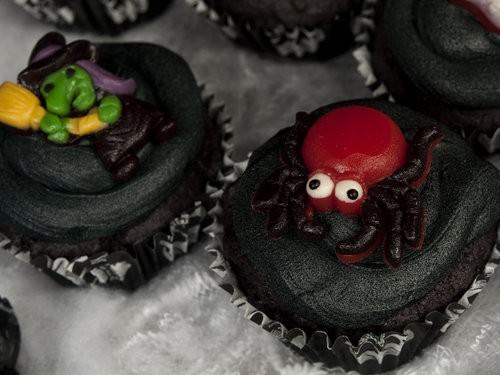 I am going to be a witch (in fish nets and heals of course).  My dear 6"6' (skinny) husband is going as a Skelton, hehe, who says I don't have a sense of humour. Little Miss A (4 yrs) will be my little witch apprentice.  She has a deep purple and black costume, with a broomstick, although she was a little disappointed when I told her the broom wouldn't fly. Master 6 is going as the Grim Reaper… he isn't quite sure what it means but he is happy because the Grim Reaper has a cool mask and a great "weapon"  "The soon to have L Plates son" is going as a Zombie, he has ensured a plentiful supply of blood and is looking forward to terrifying the neighbours trick or treating.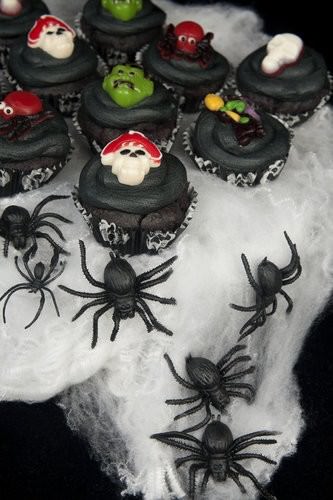 The party food needs to be ghastly too of course, but I am running out of time (as always) so I have taken a few short cuts.  These Black Cupcakes are made gross but tasty with the addition of black food colouring and liquorice essence. I have then added some Halloween lollies to the top as decoration. I think they are suitably scary!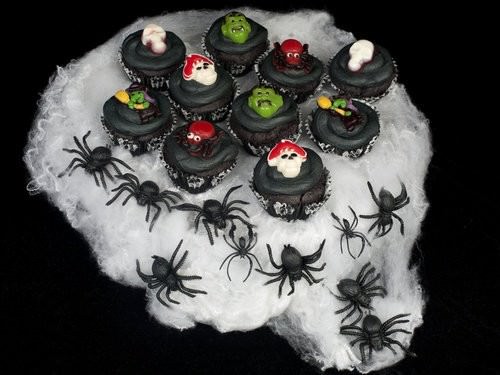 Ingredients:
3 cups plain flour
6 t/s baking powder
½ cup melted butter
3/4 cup caster sugar
2 eggs
1 cup cream
1 tsp black colouring
2 tsp liquorice essence
Method:
Preheat oven to 160 degrees and line 2 baking trays with black Halloween paper.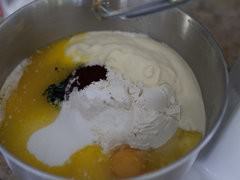 In a mixer add all the dry ingredients and then the liquid ingredients.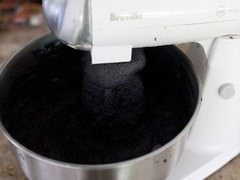 Mix the batter together.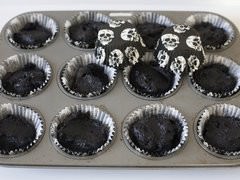 Bake for 10-12 mins or until an inserted skewer comes out clean.
Butter Cream Ingredients:
2 cups icing sugar
150gm butter softened
2 tsp liquorice essence
1 Tbs milk if required
1 tsp black colouring
Lollies to decorate
Method:
Beat butter in a mixer until soft and icing, colour and flavour. If the mixture is too thick to pipe add milk until the desired consistency is reached.
Decorate with ghoulish lollies.
Tell me readers, do you get into the Halloween spirit? What are your plans for this frightful evening?