Whenever we visit somewhere new I inevitably return home with lots of yummy new products and possibly a little too much wine. Our Gourmet Getaway to Mudgee is no exception and this Simple Avocado & Feta Ciabatta features the delicious Marinated Feta I found.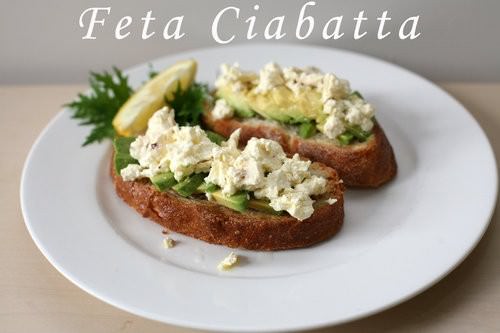 My pantry is now full to bursting, but I have been so busy writing up my adventures that I have forgotten to feed the family on more than one occasion. You can read more about our Gourmet Getaway to Mudgee here.
I thought I would share one of my favourite snack foods, which has at times doubled as breakfast, lunch or dinner, depending on the need of the day.
When used as a main meal, I usually serve the Feta Ciabatta with a quick salad made from our herb garden. The salad consists of mixed Asian greens, parsley, Spanish onion, coriander, and I add some balsamic vinegar for the dressing.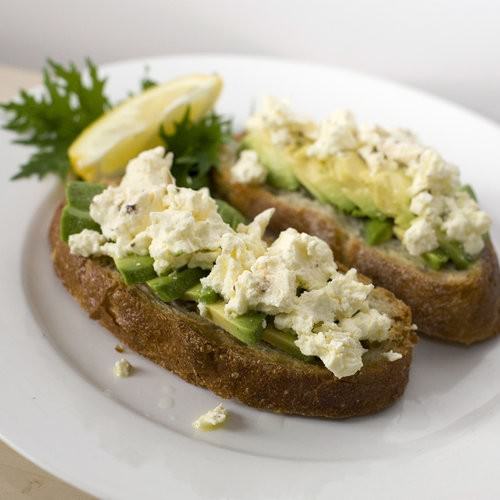 Simple Avocado & Feta Ciabatta
This recipe makes 4 loaded sliced of Ciabatta – 1 piece is great for a snack and 2 is great for a meal.
Ingredients:
4 slices Ciabatta
1 tablespoon Butter
½ avocado sliced
50gm marinated feta
Juice from ½ lemon freshly squeezed
Cracked salt and pepper to taste
Method:
Toast the Ciabatta and spread with butter.
Layer over the sliced avocado.
Crumbled the marinated feta over the avocado.
Finish with a squeeze of lemon and salt and pepper.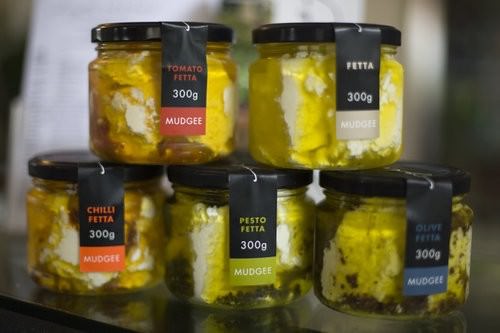 This ciabatta was made using the delicious High Valley marinated feta from our recent trip to Mudgee.  So next time you want something simple and tasty give this combination a try.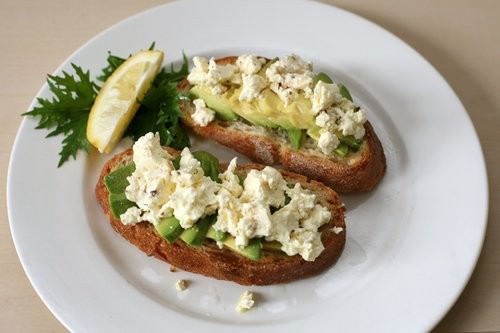 If you don't have the pleasure of having access to this delicious Mudgee Marinated Feta, this Meredith Marinated Feta is just as good!
Feta is such a delicious cheese, and if you love feta, you should check out this Pumpkin Feta Tart and this Spinach & Feta Roulade!