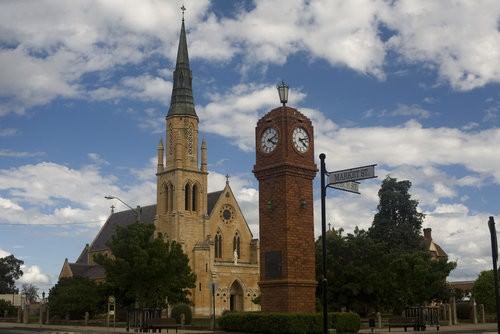 What visions come to mind when you think of your ideal gourmet getaway? I envisage lots of cheese, wine, music, beer, an abundance of restaurant choices, in a quiet, laid back setting, perhaps with some farmland, historic buildings and some designer shops for good measure.  Well dear readers, this is what I experienced during my long weekend, gourmet getaway to Mudgee.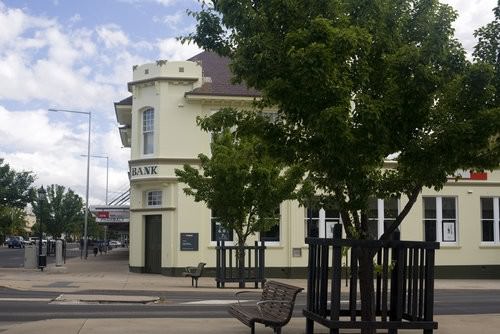 Mudgee is only 265km north-west of Sydney so it would make an ideal weekend mini break.  Many old buildings in Mudgee have been classified by the National Trust which adds to the charm of the town. The area is of course best known for its fine wines and numerous cellar doors, but there are so many other gourmet experiences on offer.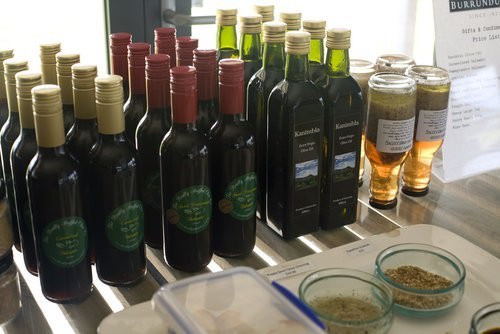 My aim was to taste as much as I could of the local produce. The area has embraced a philosophy of producing, buying and eating local, so I have my work cut out for me. On the agenda included some olive oil tasting, honey factory, cheese, condiments, a brewery and many a vineyard.
During our stay the town was bustling with activity, as there was a concert to be held on the green, at the Robert Oately Vineyards. The vineyard organizes a couple of concerts each year and we are told the next is scheduled for the 25th January, and will feature INXS, the Baby Animals and Train.
Mudgee has plenty of hotels and motels, but there are also some lovely bed and breakfasts, farm stays, guesthouses, cottages for a more intimate experience.
So how long do you have available for your gourmet getaway?  I have put together a few of my favourite food and wine option for you to consider, but bare in mind, I had only just scratched the surface. I needed an extra day or two as I didn't quite manage everywhere on my itinerary.
DIY Cheese Plates @ Thistle Hill
74 McDonalds Road, Mudgee
Take a drive out to Thistle Hill and put together a DIY cheese plate from the 'Gourmet Pantry'.  This pantry' is full of fantastic local and organic products, including olives, tapenades, cheeses, gourmet pastes and chocolates which would make a great start to any picnic. Once you have made your selection you are welcome to sit back on the deck and enjoy the sensational views.
Open Monday-Saturday 10.00am-4.30pm, and Sunday 10.00am-4.00pm.
For further information please call 02 6373 3400.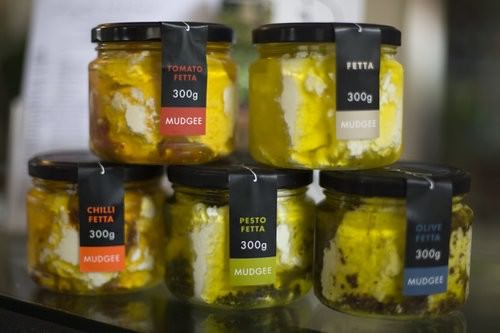 High Valley Wine & Cheese Co
137 Cassilis Rd, Mudge
The High Valley cellar door and cheese factory must be included on any gourmet itinerary of the Mudgee area.  High Valley has all my first loves under the same roof, coffee, cheese, wine and a lovely selection of dishes made from fresh, local produce on the café menu. It should probably come as no surprise that this was my first port of call on my "tasting itinerary".  High Valley is just 5 minutes from the CBD and marks the start of the wine trail, so it is also a natural place to begin a tour.
Friends had told me about the amazing marinated feta available from High Valley, so I had been looking forward to sampling it for myself, and it didn't disappoint. High Valley cheese factory produces five different flavours of marinated feta.  These are the Chili, Pesto, Olive Tapenade, Olive Oil and Sundried Tomato.  The flavours were truly amazing. I couldn't choose a favourite and ended up purchasing three gorgeous pots of feta.  Before I had even finished the tasting I already had plans to make an Angel Hair Pasta with Prawn from the Chili Feta. I was in cheese heaven!  (High Valley Full Review)
High Valley is open from 10-5pm 7 days a week and also features a gallery showing the work of local artists and various locally produced condiments are also available for purchase.  For more information phone: 02 6372 1011.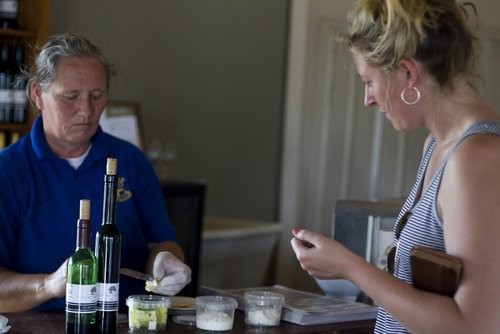 Leaning Oak Mudgee
Cnr Cassilis (Ulan) & Buckaroo Rd, Mudgee
This is a true farm to plate experience.  It is very rustic, and maybe a little to "farm like" for some (when we visited we had to wait for the goats to be herded past the tasting rooms ready for milking) so with the smell of goat and wet dog we began our farm tasting experience. Whilst it may not be everyone's cup of tea, it was very honest, and my children loved being so close to the goats.
The goat cheese was lovely and all the cheeses are hand made from sheep and goats milked on the property. Our group of tasters gave the wines the nod as well.
The farm and cellar door are open between 10 am and 4pm on Thursday, Friday, Saturday, Sunday.  Or you can book onto a farm & dairy tour by calling for a booking Phone: (02) 6373 3814
Farm Walks
The Leaning Oak also participates in the Farm Walks program which operates every 3rd Sunday of the month.  Tours cover three different farms each month and tickets are $20 per family. Some of the participating farms are Sarjay Vegetables, Guneemooroo Olives, Mudgee Gourmet Hazelnuts, Ormiston Free Range Pork, Top Shed Olives Tinja Organics, Cudgegon Olives, and the Native Fish & Yabbie Farm.
Tickets can be purchased at the Mudgee Visitors Centre at 84 Market St, Mudgee or ph: 6372 1020.
Some times you want a little something to eat with your wine tasting. This selection of vineyards below has some great thoughts on food to go with your wine tasting experience.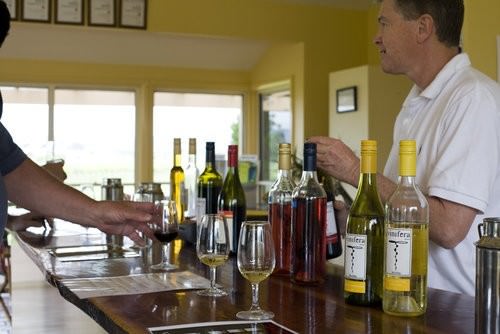 Vinifera Wines
194 Henry Lawson Dr, Mudgee
Vinifera is latin for grape, this suitable named vineyard has grapes a plenty!
There is also a lovely covered deck overlooking the vineyard which is available for guest to enjoy a glass of wine and a tapas platter, the platters are $18 or $23 with a glass of wine.
Vinifera is open every Friday, Saturday & Sunday 10- 5pm, for further information call 02 6372 2461.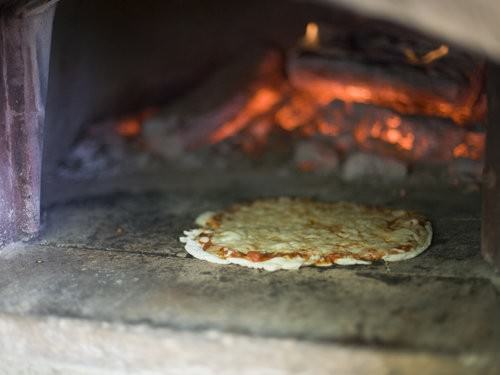 Di Lusso Estate
1094 Eurunderee Lane, Mudgee
Di Lusso specializes in Italian style wines with varieties such as Pinot Gigio, Vino Rosato and Sangiovese. Tasting of the wine range is welcome at the cellar door, as is sampling of the olive oil and fig based condiments.
Guest can also enjoy a game of bocce or a meal by the waters edge overlooking the vines.
The vineyard restaurant specializes in wood fired pizza but also has an a la carte menu which changes weekly.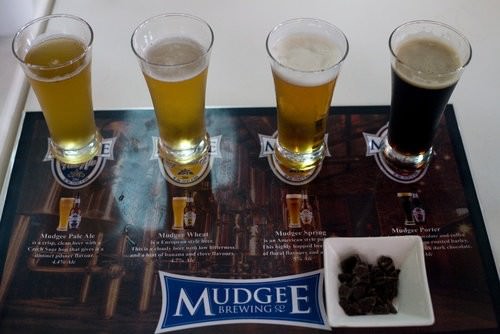 Mudgee Brewing Co
4 Church Street, Mudgee
Sample some unique boutique style beer brewed on the premises.  Enjoy a meal, or simply enjoy the Sunday afternoon live music.
It is the perfect way to spend an afternoon – good beer, good company, good music and great food. Make sure you reserve a table, phone 02 63726726.  www.mudgeebrewing.com.au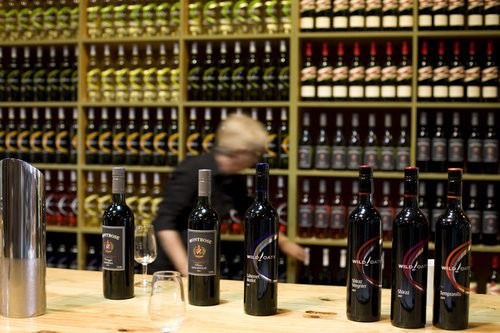 Robert Oatley Vineyards
Craigmoor Rd, Mudgee
Ph 026372 2208
This was my favourite vineyard during my visit to Mudgee, in part due to the beautifully manicured grounds and picturesque scenery, and partly due to the fact that I adored every wine I tried.
The vineyard produces five different "brandings" of wine.  The "Wild Oats", "Robert Oatley", "Craigmoore", "Montrose" and "James Oatley Tic Tok." They are each produced for a different market, and not all are readily available through out the country.  The full range is available at the cellar door so I took advantage of the opportunity to purchase a few favourites.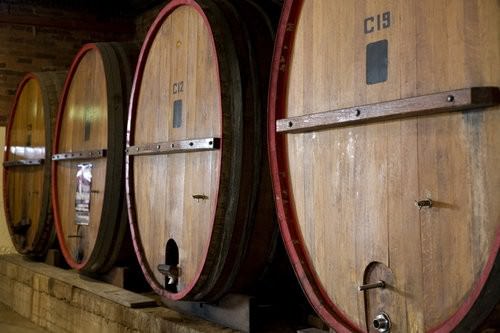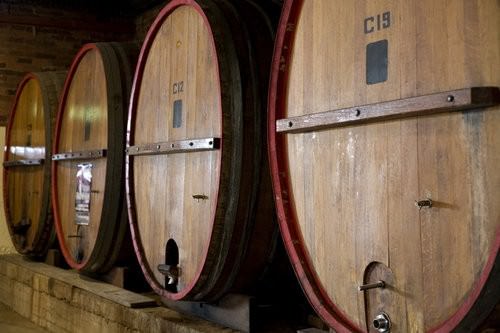 The cellar door is open seven days per week from 10.00am to 4.00pm.  The full range of Robert Oatley Vineyards Wines is available for tasting and purchase at our Cellar Door. Taste one wine or taste them all with our personable and informative tasting crew. Open 7 days 10.00am – 4.00pm.
The full range of Robert Oatley Vineyards Wines is available for tasting and purchase at our Cellar Door. Taste one wine or taste them all with our personable and informative tasting crew. Open 7 days 10.00am – 4.00pm.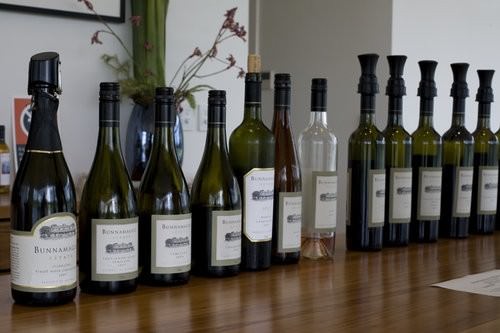 Bunnamagoo Estate Wines
603 Henry Lawson Drive, Mudgee
I had experienced wines from Bunnamagoo Estate prior to my visit to Mudgee and I had always been very impressed with the range. The vineyard produces some beautiful wines starting with the Sparkling Pinot Noir Chardonnay and the Sauvignon Blanc all the way through to the Shiraz, Cabernet Merlot and the Autumn Semillon, a lovely desert wine.
Whilst sampling the wines I was offered a private tour of the cellar and vineyards and had the wine making processes explained to me in detail.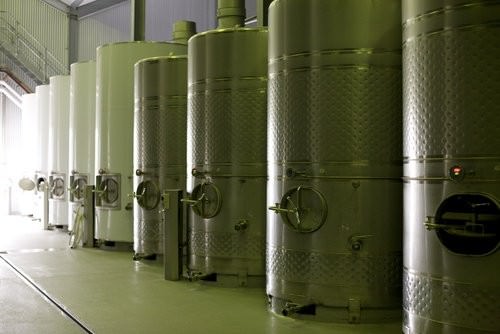 The cellar door is open 7 days 10.00am to 4.00pm.  Wines are available for purchase by mail order, for enquires please phone ph 02 63733046 or view online at www.bunnamagoowines.com.au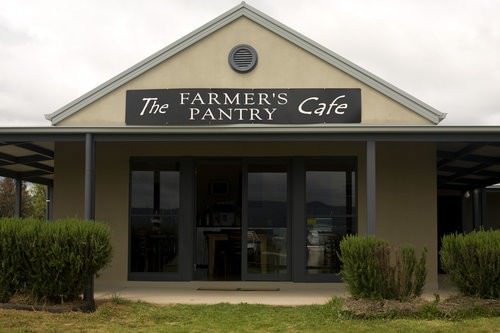 The Farmers Pantry
234 Castlereagh Hghwy,  Mudgee
The Farmers Pantry is another stop you have to make on a gourmet tour of Mudgee. Each morning I had my "wake up" coffee here at the café and believe me the breakfast menu is amazing.
The Farmers Pantry houses a collection of Mudgee's most delicious gourmet produce including the delectable Ormiston Free Range Organic Pork. This is a truly local pork, which is prepared, cured and smoked locally.   The pigs have a traceable origin, and are kept in a human manner.  Tours of the farm are conducted through the farm walk program.
If you imagine the pantry as a farmyard to kitchen shop experience which also encompasses, local gourmet produce & wares, a providore, delicatessen & café you will begin to understand this unique business.
The pantry provides tasting platters which can be matched perfectly with the wines from Burrundulla Vineyard, just next door.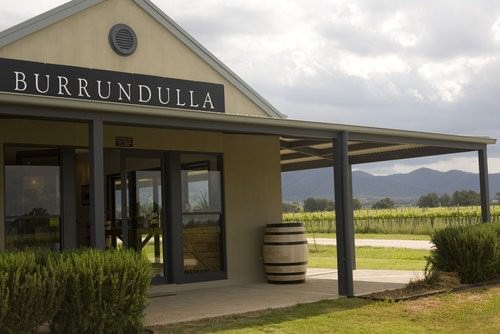 Burrundulla Vineyard
This is a lovely modern cellar door , which also benefits from the "Farmers Pantry" next door.  The wines are beautiful and we took quite a few home with us from here also.
www.burrundulla.com.au for more information call 02 6372 9532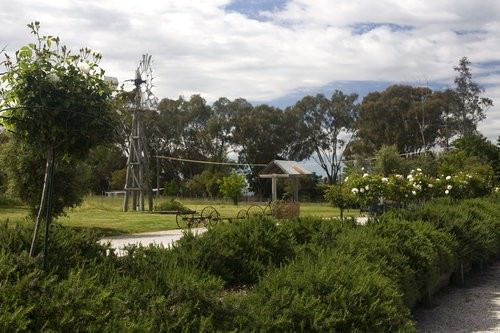 Fairview
6 Henry Lawson Drive, Mudgee
Fairview is home to a number of boutique shops which are worth stopping in for a look.  There is the "Small Winemakers" tasting rooms.  Here you are able to try wines from a number of the different smaller vineyards in the area.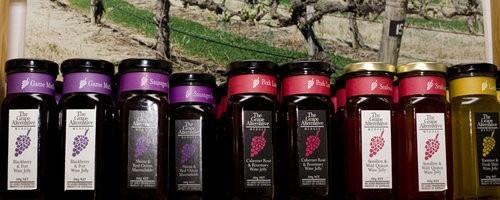 "Mudgee Gourmet" operates on the same concept. Beautiful local gourmet products such as jams, sauces, condiments and relishes are available for tasting and purchase.  There are quite a large number of local businesses represented in the range at Mudgee Gourmet and it is an efficient way of trying a large number of producers wares.
Well I hope you have enjoyed my little Mudgee round up. I had the most relaxing indulgent weekend and thoroughly enjoyed every moment of my stay in the area.  There is plenty more to see and do, and so many more vineyards and restaurants than I have covered here.  I have done my best to sample a range of beer, wine, cheese and condiments in the name of research, but there is a limit to what a girl can consume in a weekend.  Now I am off for a nana nap and big glass of Berrocca!