Easter is just around the corner! Have you been lulled into a sugar coma yet by all the supermarket chocolate displays? Maybe I'm getting old, but I remember a time when you only ate chocolate Easter Eggs and hot cross buns on Easter morning? Or perhaps that was just what happened in our house? Anyway, these cute little Easter Egg Cupcakes make a great Easter treat.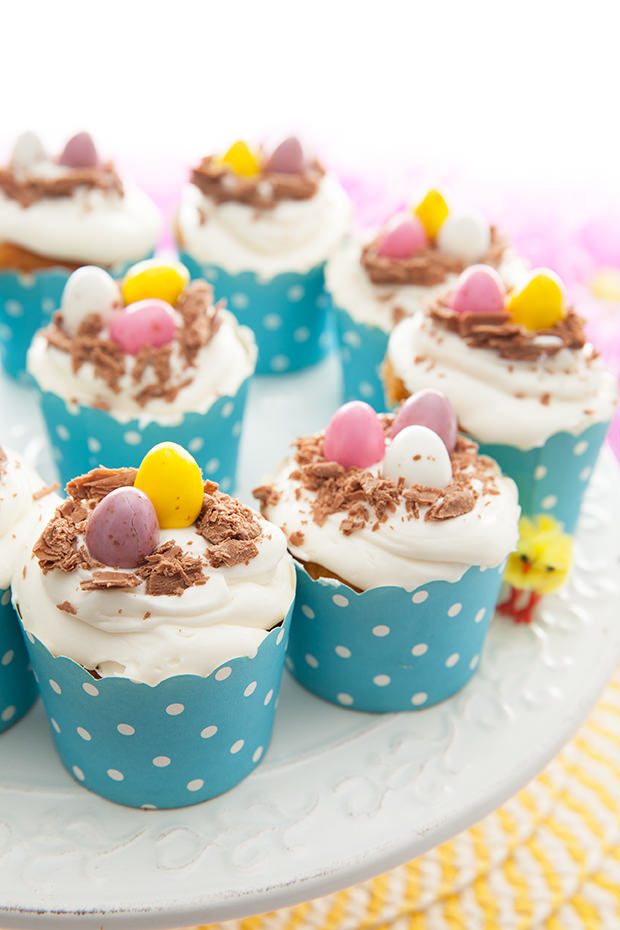 Even better they can be packed off for school lunches. Do you pack sweet treats in your child's lunchbox?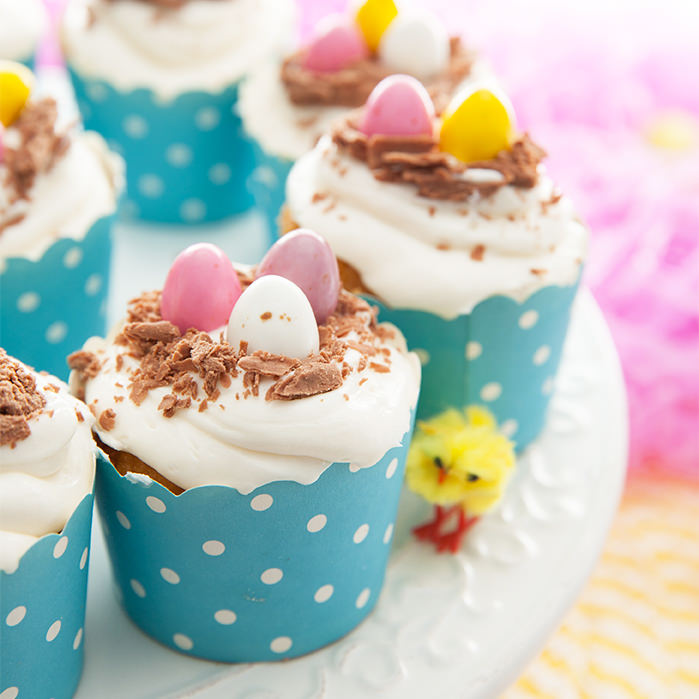 I know everyone is all about packing the healthiest, most organic, no sugar, unprocessed lunchbox EVER these days. I like to think I'm about balance.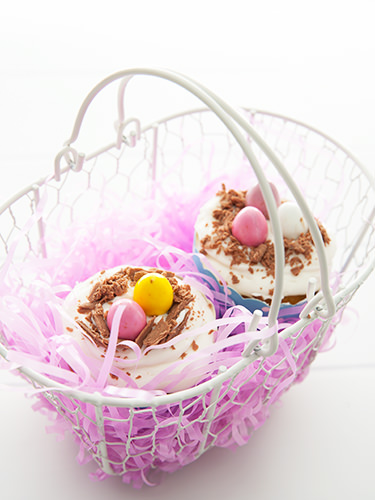 Besides, there's no point packing the most nutritionally correct lunch only to have it thrown in the bin at school, or find it rotting in the bottom of the school bag. Believe me this happens to me! My kids have all been terrible for hiding the food they didn't want to eat!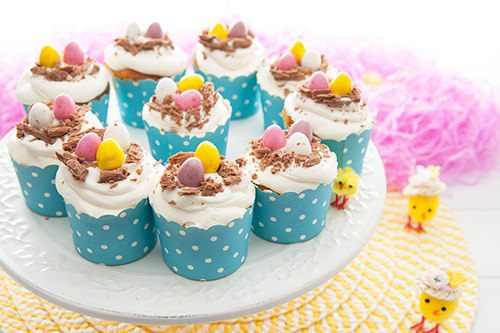 I tend to save the really healthy stuff, the food I want them to eat, for when I can supervise the meal. Also, I have a very sporty boy. Given the chance he would even leave his favourite lunch in his school bag, and spend the whole lunch break on the sports field.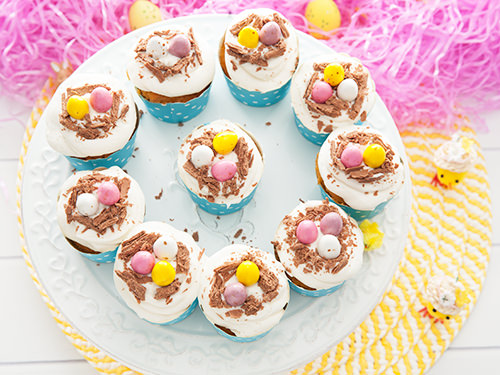 Anyway, I think there might be a little bit of lunchbox envy if your child brought one of these Easter Egg Cupcake for recess break! Just a warning, you might not win an award for "Mother of the Year."  I've noticed that after having five children, (the last two currently in primary school) I still haven't received mother of the year. Something tells me I'm not in the running!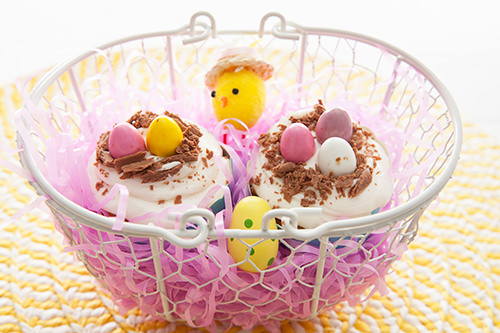 Never mind, I think I can live with that!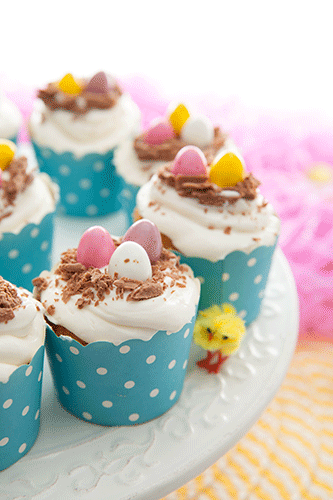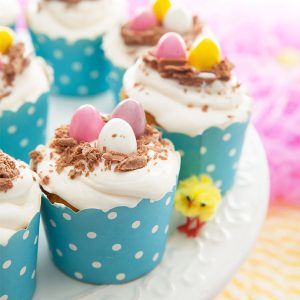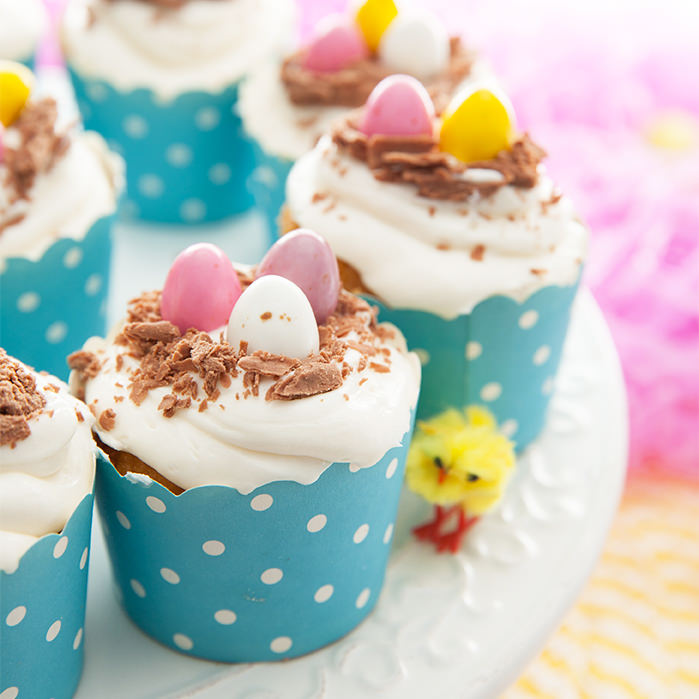 Ingredients
Your favourite cupcake recipe
Buttercream Icing
250

gm butter

softened, 2 sticks

3 - 4

cups

confectioner's sugar

sifted- Pure Icing Sugar (depending on desired stiffness)

2

teaspoons

vanilla

pinch salt

2-3

tablespoons

milk
Decoration
1

Cadbury Flake

1

Pkt mini speckled eggs
Instructions
Place the softened butter into tan electric mixer and beat on a medium setting.

Continue to the butter until it's smooth and has lightened in color, about 3 minutes. You can't over beat and you will find the butter will get very pale.

Reduce the speed of the mixer.

Add the icing sugar, ½ a cup at a time. All each addition to fully incorporate before adding the next cup.

Once the icing sugar has been added turn the mixer onto the highest speed setting and allow it to beat for a further 20 seconds. This will help to lighten the frosting.

Add vanilla and beat until well combined.

Once the frosting is mixed add only enough of the milk to achieve the desired consistency.
Decoration
Use a piping bag to cover the cupcakes with frosting.

Break up the flack into "twigs".

Make a circular nest on top of each cupcake.

Place 2 or 3 eggs into the chocolate nest.

Sprinkle any additional flake over the nest if desired.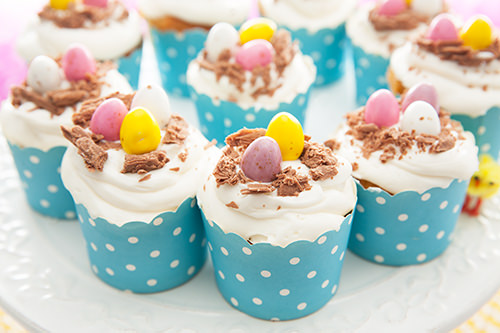 I made a zippy little YouTube that takes about 35 seconds to show you just how easy these are to make.
This would be a really fun activity to do with the kids in the lead up to Easter. If you really wanted to cheat you could buy cupcakes and frosting ready made, and just decorate them with the flake and Easter Eggs.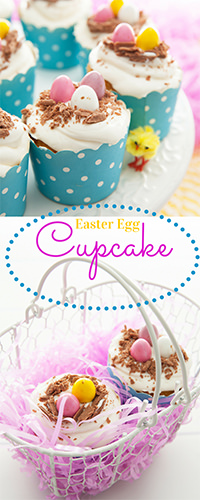 Make sure you bookmark or pin this idea for after Easter when you're trying to work out what to do with all the leftover Easter Eggs! And check out my other Easter Treats – Cinnamon Pull Apart, Easter Egg Nests & Chocolate Mousse Cake.