There are times when I absolutely crave something sweet. During these times I am usually feeling quite fickle! I don't want just anything sweet, there is usually a certain flavour I have in mind, but often… I can't quite put my finger on it. This recipe for Coffee Scroll Cookies came from one of these frustrating moments. I wanted a familiar sweet flavour but I couldn't quite pin point what.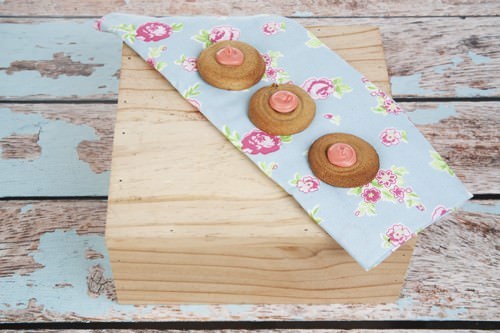 Then it hit me, I wanted a sweet iced cookie with my coffee and it had to be a coffee scroll. Naturally once I had identified my craving nothing else would suffice.  It didn't take me long to realise that I would have a hard time finding the old fashioned coffee scroll. I think they were made by Nabisco in the 1980's? I also realise that, because my tastes have changed since I was a child they would need to be homemade.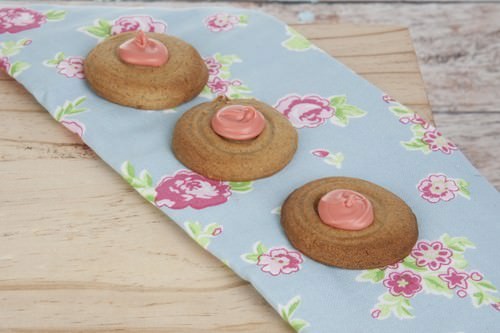 After many trial recipes, and sorting through my "tasting memory" I came up with this recipe. I would love for readers to try my version of a coffee scroll and let me know how close I have come to your food memory of this cookie.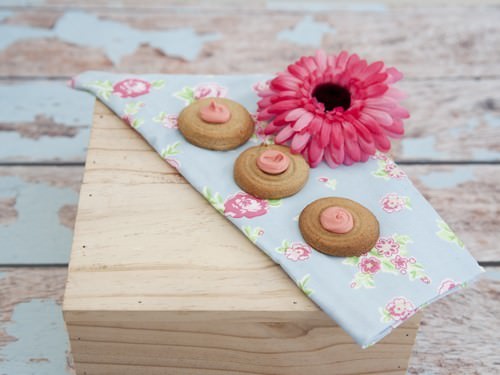 Coffee Scroll Cookies w White Chocolate Icing
Author:
A delicious favourite to have with your morning coffee.
Ingredients
Cookie
3 cups plain flour, sifted
1 tsp baking powder
1 cup unsalted butter, softened
1 cup brown sugar
1 large egg
1/4 cup small dark choc bits
1 tsp vanilla extract
1 tsp instant coffee
2-3 tsp ground cinnamon
1 tsp allspice or 1/2 tsp cloves
1/2 tsp nutmeg
1/2 tsp salt
Egg wash: 1 egg whisked into 1/4 cup milk
Icing
375 grams white chocolate
Red/pink oil-based powdered food colouring (optional, available at cak
Instructions
Beat the butter, brown sugar, vanilla, coffee and spices until light and fluffy.
Add in the egg on low speed.
Fold in the flour and baking powder until incorporated.
Add currants, fold through the cookie dough.
Wrap in plastic wrap and rest for 30 minutes in the fridge.
Preheat oven to 160C/320F.
Prepare a cookie sheet pan with baking paper.
Roll out the cookie dough cut cookies with a circular cutter.
Emboss the cookies with a scroll pattern. Optional: glaze top of biscuit with egg wash.
Bake for approximately 15 minutes until golden brown. Allow cookies to cool on the racks.
Icing
Melt the white chocolate in the microwave in 30-second bursts.
Stir and repeat until chocolate is completely melted and smooth.
Add a sprinkle of red or pink oil-based powdered food colouring.
Using a teaspoon or disposable piping bag, place a blob of pink-tinted white chocolate in the centre of each cookie.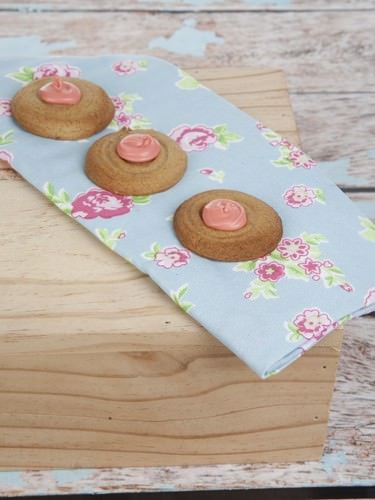 Do you remember the Original Coffee Scroll? Do you have these weird cravings where nothing else is going to suffice?  Let me know the lengths you have gone to satisfy a craving.
In the mood for baking still? Why not try some of these other great cookie flavours – Sweet & Savoury Cookies, Tic Tac Toe Cookies, and the absolute favourite – Chocolate Brookies!