How are the Summer holidays going? Do you have children at home? My little ones were "bored" yesterday so we all decided to make some cute Tic Tac Toe cookies together.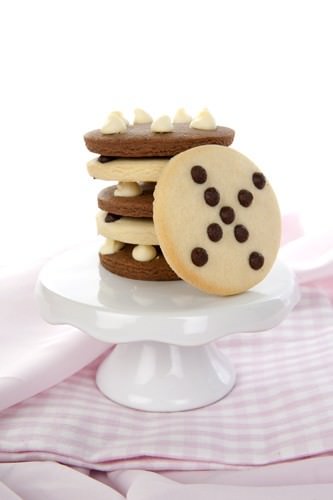 We sat down and flicked through recipe books trying to decide on the perfect baked treat. Eventually, we all agreed on these cute little ones. I think they won the vote because the children knew they would be able to eat the chocolate chips while we cooked. Little A also used the dough to cut out cute little bunny shaped cookies. She decorated the rabbits with so many choc chips it looked like it was diseased! She seemed to enjoy them, though!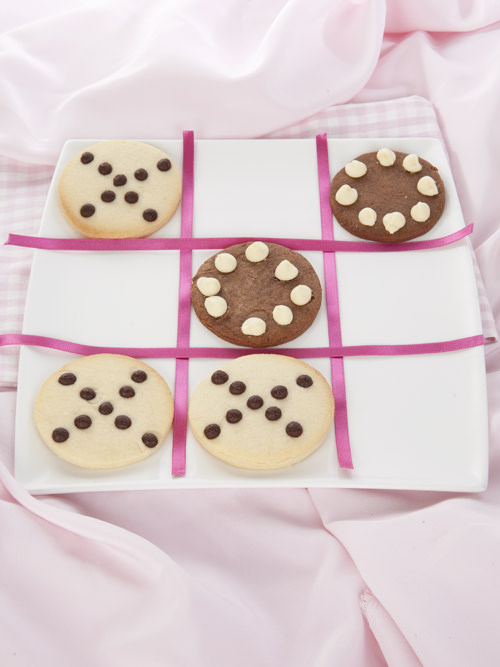 This is a very simple dough that takes seconds to make, even with little "helpers." When I cook with children I like to have everything already out, ready for use to make the job quicker and more enjoyable for the little ones.
Tic Tac Toe Cookies
Ingredients:
125gm butter
½ cup caster sugar
1 Egg
1 tsp vanilla
1 2/3 cup plain flour
2 Tbs Cocoa Powder
2 tsp milk
1/3 cup white choc chips
1/3 cup dark choc chips
Method:
Beat butter, sugar and vanilla in the small bowl of an electric mixer until pale.
Mix the flour into the butter mixture by hand until a ball of dough forms.
Divide the dough in half and wrap one half in plastic wrap and refrigerate.
To the second ball of dough add the milk and cocoa powder. Work the dough until the cocoa is evenly distributed through the dough.
Wrap the cocoa dough in plastic wrap and refrigerate for at least ½ hour.
Pre-heat the oven to 180 degrees.
Roll the dough out between plastic wrap and cut circles with cookie cutters.
Place the cookies on a cookie sheet lined with baking paper.
Add the chocolate chips to the cookies and bake for about 15 minutes.
Please note the white chips have a tendency to colour quickly.  If you want them to remain white and not golden it is better to place them on after cooking with a drop of icing.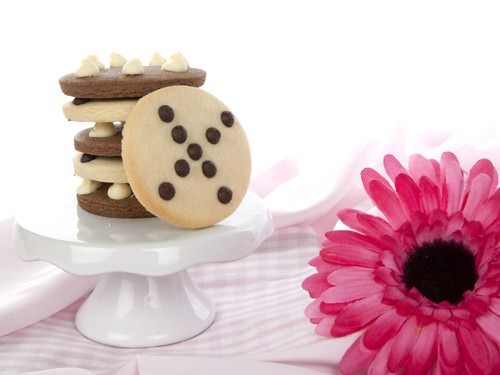 These would make great back to school lunch box treats, although I am probably getting ahead of myself.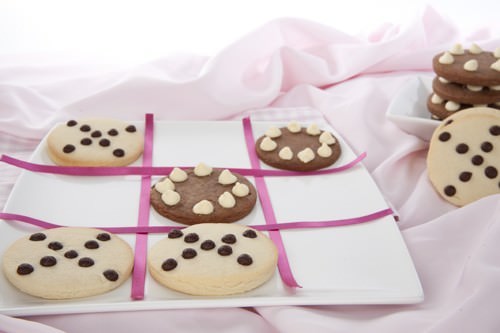 What have you been doing to entertain the children this Christmas break?