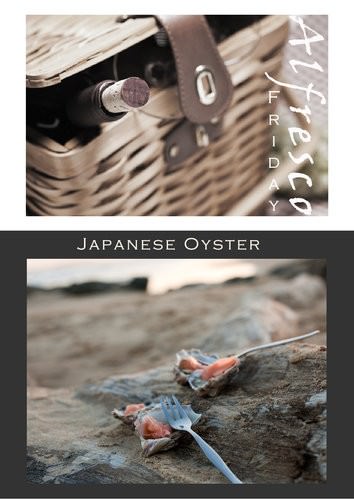 For this week's edition of Alfresco Friday we have packed up a picnic and taken to the beach for a lazy evening on the sand watching the sunset. To keep things simple each of my friends have bought a variety of cheese platters and crackers to ensure our hunger remains at bay while the kids played beach cricket and made sandcastles.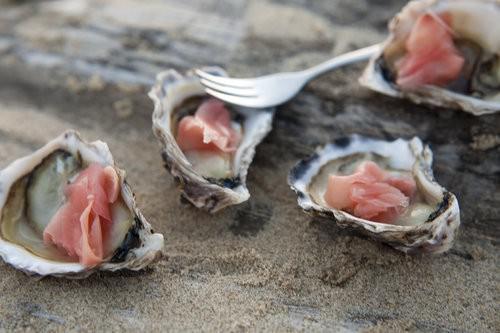 Once we started to feel like something a little more substantial we moved on to our entree of delicious Japanese style oysters and a main of fresh cooked king prawns shelled on the beach and doused down with white wine and beer. Being the Alfresco Friday experts we all remembered the lemon and lime wedges for the prawns and beer.
When the last remnants of food and sun had disappeared we made our way home to ponder what a great start to the weekend e had just experienced.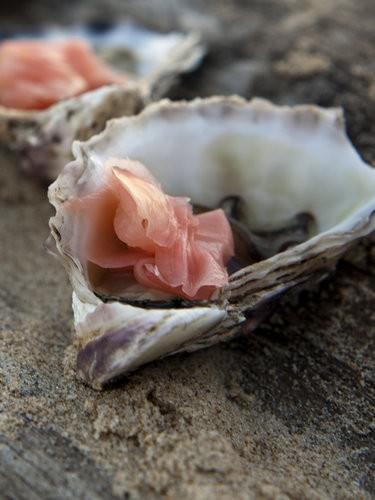 Ingredients:
12 oysters natural and shucked
3 t/s Japanese pickled ginger
12 small dollops of Japanese mayonnaise (optional)
Method:
Distribute the ginger evenly amongst the oysters as desired. Add a small dollop of Japanese mayonnaise to the top if using it.
Tell me readers, what is your favourite food to eat on the beach.
Have a good weekend everyone!