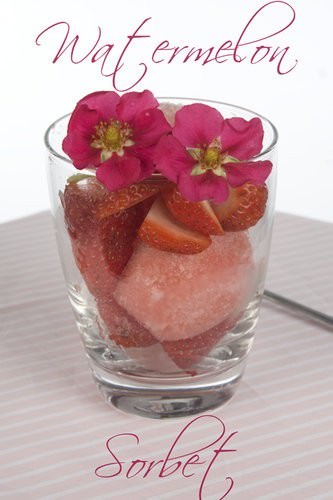 Well it has finally happened, I am all chocolated out! What a terrible thing to happen right before Easter!  Now don't get me wrong, I am still craving sweet treats, but I really can't face anything chocolatey at the moment.
I have therefore been spending more time browsing cookbooks and websites for delicious fresh fruity desserts. I am sure you can imagine my delight when I spot this gorgeous looking treat. I was immediately taken back to the delicious lime sorbet I had at the Radisson in Fiji and I knew I had to give this one a try.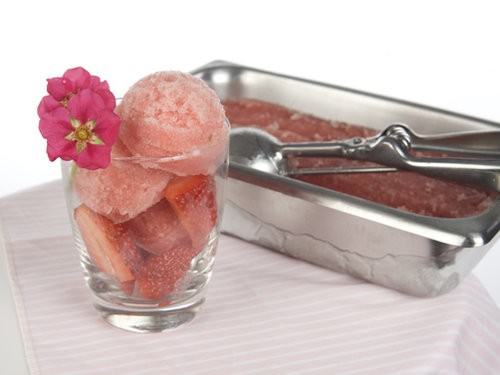 The initial recipe only had three ingredients, watermelon, lime juice and sugar but I added some lavender to add a little more complexity to the flavours. When we toured Tasmania we visited a Lavender Farm and I sampled a lot of different jams and desserts which had included lavender in the ingredients and I had been surprised at how much depth of flavour it added. The lavender was never the first flavour, it was merely a hint of something floral in the background.
One more wonderful thing about this dessert, it is terrifically healthy, low in added sugar and no fat! An absolute winner!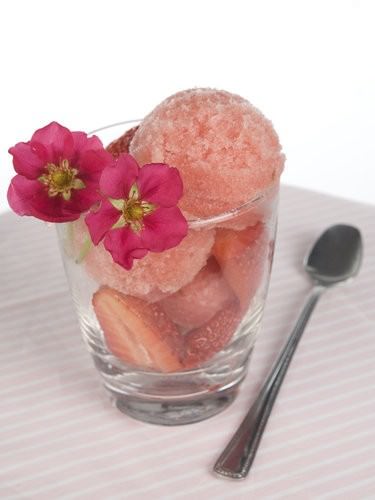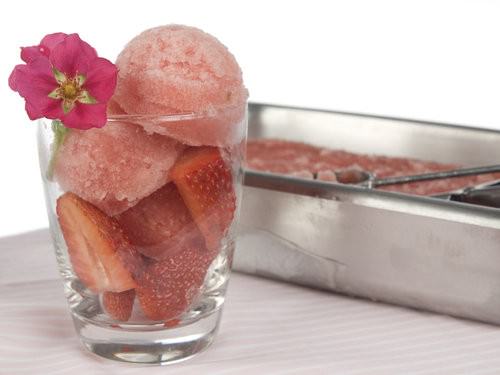 Ingredients:
1kg seedless watermelon flesh diced & chilled
1 Tbs lime juice
2 T/s caster sugar
1/2 t/s dried edible lavender
Method:
This is just too easy. Place ingredients in a bowl and use a stick blender to puree.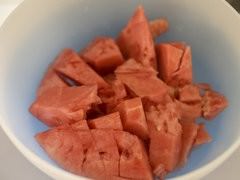 Pour the puree into a shallow metal tray and place in the freezer for 2-3 hours.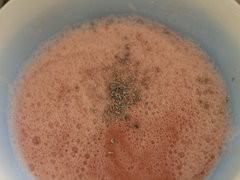 Use you stick blender directly into the metal tray to reblend the mixture, place in the freezer again.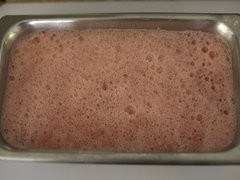 Repeat this process in one hour and then refreeze the tray.
Repeat one more time then cover with a lid or plastic wrap.
Allow the sorbet to freeze solid.
Remove from the freezer 5 mins prior to serving, serve with strawberries for a real taste sensation.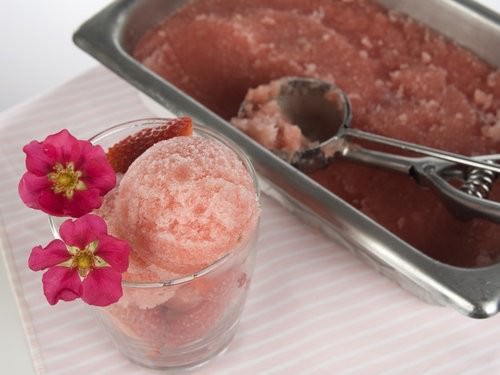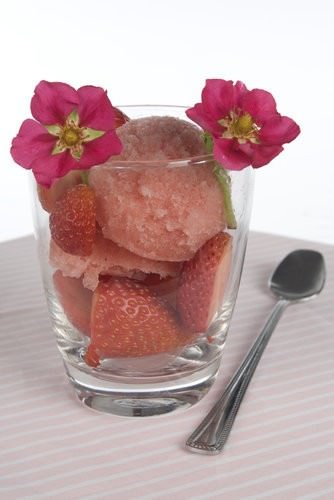 Recipe serves 6
Calories 60 per serve