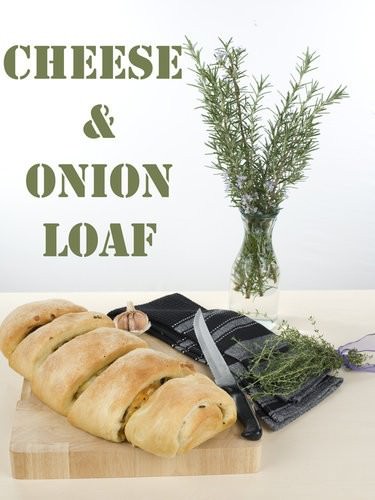 Ahh, the smell of bread baking, it is one of the all time best aroma's. Who can resist hot bread fresh from the oven, spread with generous quantities of real butter?
Not I! I have gone one step further and made a cheesy, onion, garlic and rosemary stuffed loaf.  The weather has been getting a little cooler and I have been leaning towards those warming comfort food.  This is most definitely a comfort food for me.  Now I just need to make the accompaniment, a bowl of my Pumpkin Dahl…but I will share that recipe another day.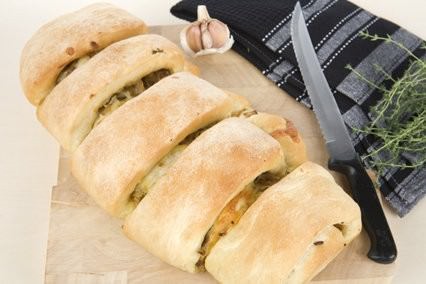 Ingredients:
Dough
500gm Bakers Flour
310ml warm water
6gm salt
6gm sugar
20ml oil
7gm yeast
Filling:
2 onions
30gm butter
6 cloves garlic
1 spring Rosemary
4 sprigs Thyme
1 Cup cheese (grated)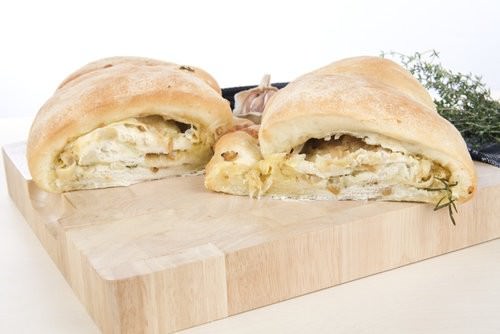 Method:
Spray a baking tray with oil.
Add all the dough ingredients to a bread maker and select the "dough only" setting. If making the bread by hand, place all the ingredients in an electric mixer with a dough hook attached. Mix the dough until it has an elastic consistency. Then proof in a warm spot until it doubles its volume. Mix again and then proof again.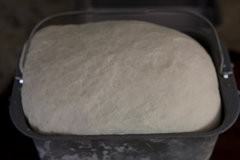 In a large pan melt butter with the onions, garlic, rosemary and thyme.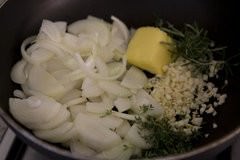 Preheat the oven to 160 degrees.
Once the breadmaker or hand made bread is ready gently place the dough onto a well oiled bench top. Gently tease the bread out to form a rectangle.
Spread the onion mixture on top of the bread and add the grated cheese.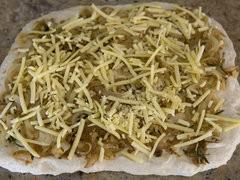 Fold and cut as shown.
Place the bread into an oiled baking tray and cover with a clean tea towel.  Allow the bread to proof once again in a warm spot.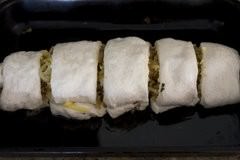 Once the bread has reached the desired volume, bake in the preheated oven for 40 mins or until golden and cooked through.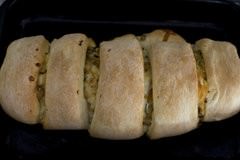 So readers, please tell me, what would be your favourite filling for a stuffed bread loaf?