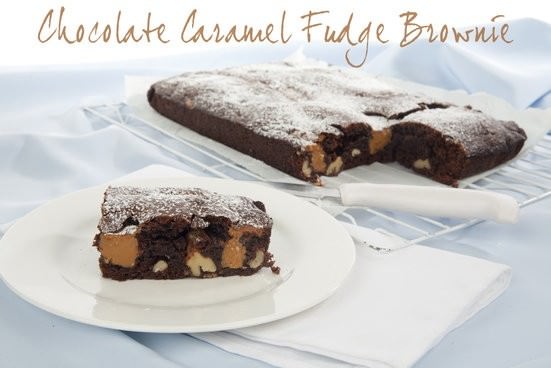 I have always romantisied the idea of living in Paris for a year or so, perfecting my high school French and eating out with my lovely husband.  I would be sipping red wine in sophisticated wine bars, indulging my sweet tooth in all the chic French Patisseries and immerse myself in "La vie française" (the French life).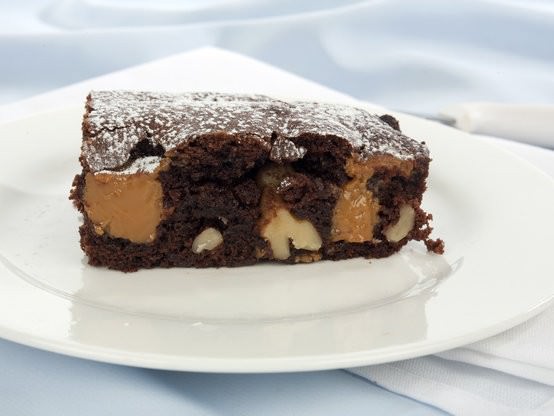 When I stumbled across Chef David Lebovits new book "The Sweet Life in Paris" I was thrilled. Any book which offers a glimpse into my Parisian fantasy life was always going to end up on my "must read" list.
Firstly I have to lament… I have only been to France twice. Once in Summer and once in Winter. Both times I fell in love with the country, and the visits seemed far too short.  Each season had a very different charm and beauty.  Every spoken word in French seems so sexy and self confident.
"The Sweet Life in Paris" tells the story of David's relationship with the city and people of Paris, as he moves from San Francisco to take up residence with his French partner.  It was such a good read! A very honest portrayal of the cross cultural difficulties and subtle difference he experienced as he transitioned from "L'American" to "Le Parisien".
I found the book very entertaining and light hearted with some real "laugh out loud moments."  There is a chapter comparing yoga in Paris to Yoga in San Francisco. It culminated in David being caught literally with his pants down in a yoga studio.  I was literally in fits of laughter.
Throughout the book David shares recipes to go along with his story.  He described these brownies as having the ability to "help open some doors" for him in Paris.
I am not surprised; I know if a batch of these were put in front of my nose I would be inviting the chef in for coffee.
So here is the famous recipe for Dulce de Leche Brownies, reproduced from "The Sweet Life in Paris" by David Lebovitz. To see the original recipe and Davids own images visit his website.
Ingredients:
120gm Butter
170gm bittersweet chocolate
¼ cup Dutch process cocoa powder
3 lg eggs
1 cup sugar
1 tsp vanilla
1 cup flour
1 tsp baking powder
1 cup toasted walnuts
200gm dulce de Leche
Method:
Prepare a 20cm brownie tray by greasing liberally with butter or using baking paper.
Pre heat the oven to 170 degrees C.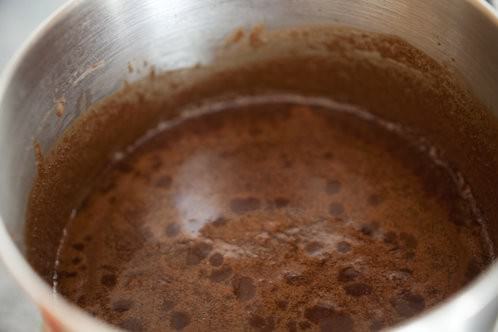 Melt butter and chocolate in a saucepan over a low heat. Stir until smooth. Remove from the heat and add the sugar and cocoa, stir until combined.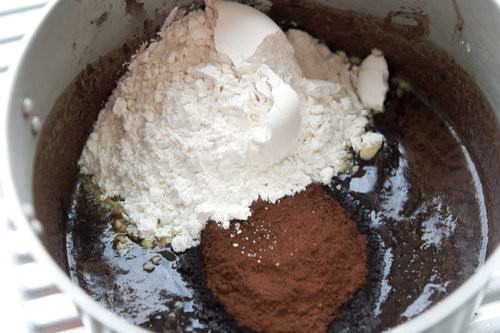 Stir through the flour, vanilla, baking powder then the eggs. Once the batter is combined add the toasted walnuts.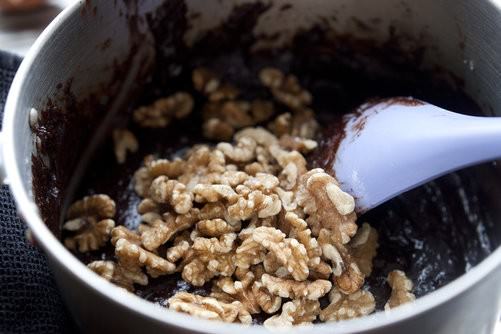 Pour half the mixture into the prepared tray.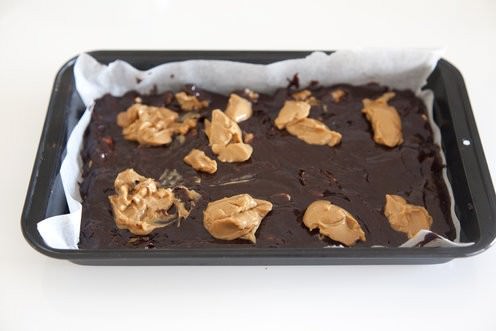 Use a teaspoon to dot 1/2 of the dulce de Leche along the top of the brownie batter. Add the remaining brownie batter to the tray and smooth over the surface slightly. Dot the remaining dulce de Leche on top of the brownie and slightly swirl through the batter.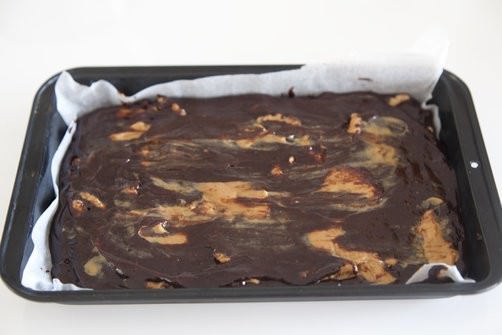 Bake for approximately 45mins depending on your oven. Remove the brownie from the oven when the batter appears firm in the middle. Cool brownies in the tray and cut when cool.
Although I will now have to revise my romantic notions of Paris, I am pleased I have been given a greater insight into this city and the French culture.
Imagine if my fantasy was shattered at Le Charles de Gaulle airport, by an obstinate cashier insisting I provide the correct change for a purchase, "quelle horreur!"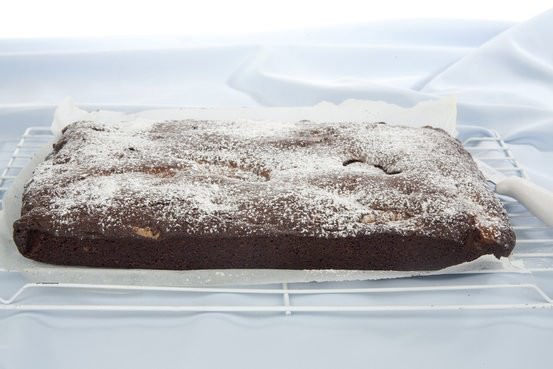 "The Sweet Life in Paris" may have realigned my fantasy slightly, but the French mystique will continue to lure me.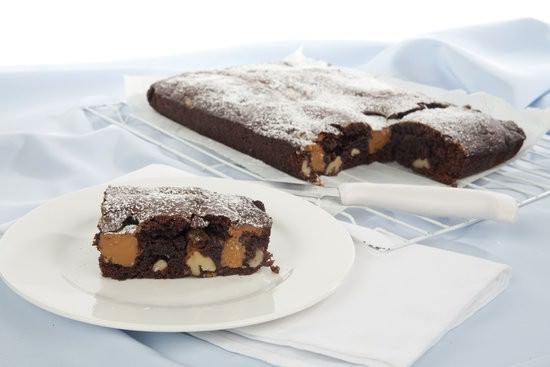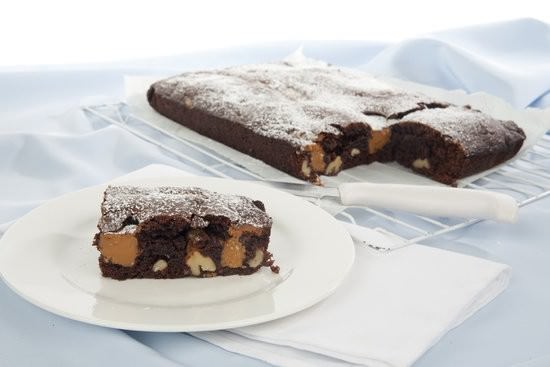 I wonder if my readers have a particular place in the world which they would like to runaway to?
If France is your dream, or you would like some delicious recipes mixed with some laughter this is a great book. I hope you enjoy it as much as I did!  Oh and can you spot the minor change I made to the recipe? Sorry David 😉 the change is obvious in the image also 😉