These are my daughter's favourite treats to help make at the moment. She has named them her Sweetheart Cakes and they have to be baked in the heart shaped mould.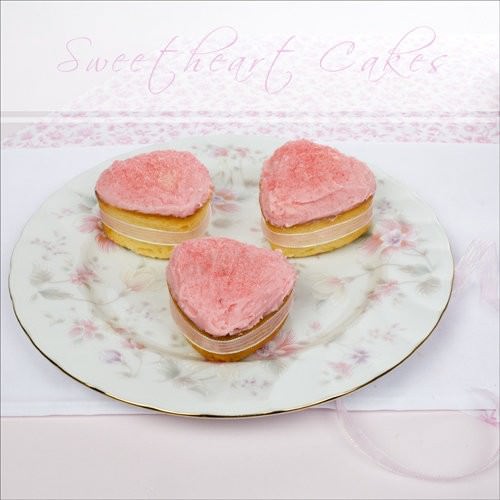 With so many different types of cakes on the menu, the delicious taste of coconut can often be overlooked. These beautiful Coconut Cakes have a lovely light and fluffy texture, they're a great afternoon treat.
They would be a little more sophisticated and "adult friendly" with white icing and a sprinkling of toasted coconut. Great for a dinner party!
They could easily be turned into a tasty dairy free version by swapping the butter for coconut oil, the sour cream for coconut yogurt and the milk for coconut milk. It's just too easy!
Mini Coconut Sweetheart Cakes
Ingredients:
120gm soft butter
1 t/s coconut essence
1 cup caster sugar
2 eggs
½ cup desiccated coconut
1 ½ cup SR Flour
1 cup sour cream
4 T/s Milk
Icing:
2 cups icing sugar
100gm desiccated coconut
2 egg whites
pink food colouring
Method:
Preheat oven to 160C/320F.
Grease heart shaped pan or baking dishes.
Add the butter, sugar essence and eggs into your stand mixer and beat on medium speed until light and fluffy.
Add in the coconut, sifted flour, cream and milk. Mix on medium speed until combined.
Pour into prepared tins.
Bake for 20 mins, the cakes are ready when they spring back when touched.
Stand for 5 minutes before turning cakes out onto a wire rack to cool.
Mix all the icing ingredients together and top the cooled cakes with the frosting. Note: I have added strawberry flavoured jelly crystals to the top of the icing for a little sparkle.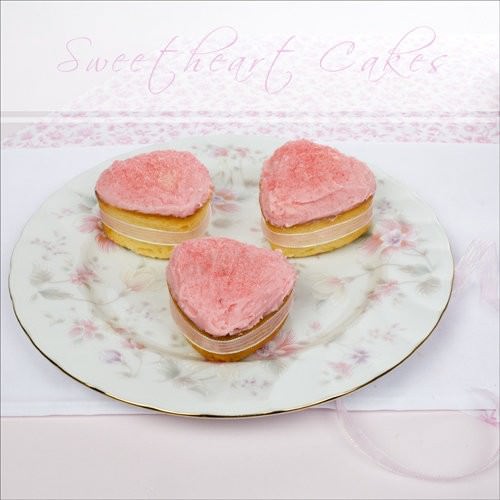 You can never have too much pink or too much sugar for a three-year-old little girl. These cute cakes are perfect for a tea party along with Turkish Delight Macarons and Strawberry Rainbow Dash Cupcakes (you know the one, the character from My Little Pony).