I have been meaning to put this recipe on the website for a little while. Every time I serve these delicious sweet caramelised onion, I always get asked how I made them. It is a very simple dish once you know how!
The addition of sugar and brandy really makes a huge difference in the depth of flavour. If you don't have brandy don't worry, I have used bourbon before and that was fantastic also.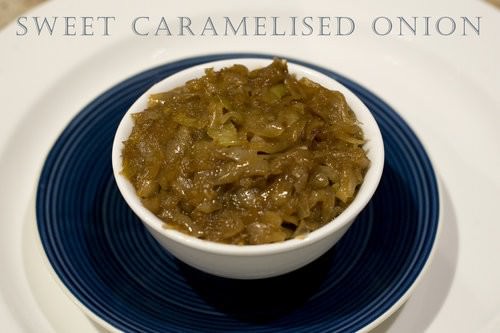 I like to have a jar of caramelised onion in the fridge ready for emergency use. The onions give all sorts of dishes a lift. Take a look at this Wagyu Bruschetta with Caramelised Onion and Brie we were served at a Degustation dinner!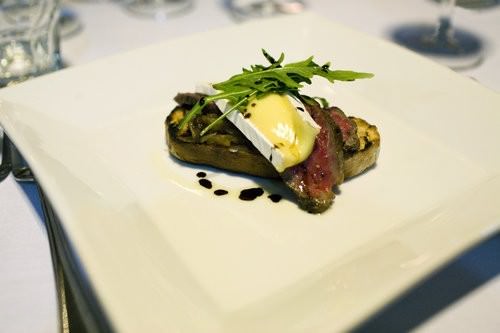 Even the traditional bangers and mash (Sausages & Mashed Potato) is made better with my sweet caramelised onions.
Without further ado, I give you my step by step recipe for Sweet Caramelised Onion.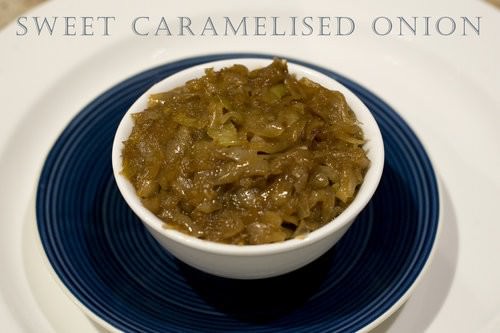 Ingredients
6

Onions sliced into rings

1 ½

T

/s Olive Oil

1 ½

T

/s Butter

1 ½

T

/s Sugar

3

T

/s Brandy

salt to taste
Instructions
Melt butter in saucepan with oil, onion, and sugar. Stir until coated with oil.

Cover and sweat on a low heat for 20 minutes stirring regularly.

Uncover pan and continue to cook and stir until caramelised, approx 15 minutes. Deglaze with Brandy and cook over a low heat until evaporated.
The images may not be that pretty, but what the recipe lacks in glamour it makes up for in taste. Ensure that you have cooked off all the alcohol before serving to the children.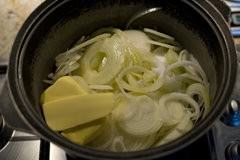 Let me know how you go with the recipe. I'd love to know what tips and tricks that you have for making perfect Caramelised Onions.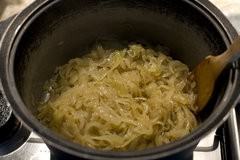 Thank you for following along and reading my recipe. I hope you enjoy my Sweet Caramelised Onions!