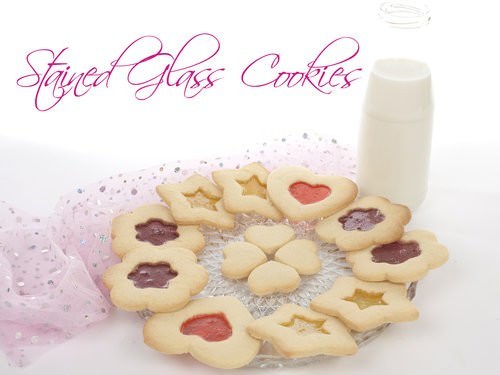 I decided to make these stained glass biscuits so long ago that I can't even remember where the inspiration came from.  It may have even been a Daring Baker challenge all the way back in the middle of last year. For one reason or another I just haven't had a chance to actually bake them! I have bought the lollies for the centres half a dozen times but they have never made their way into the biscuits.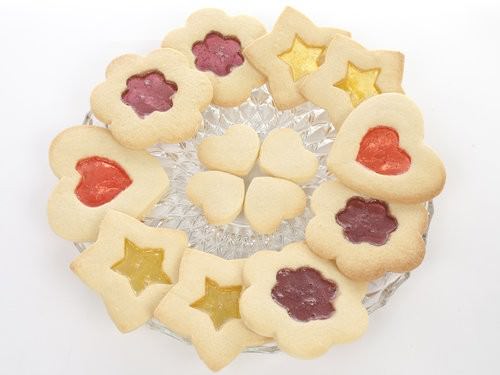 So when I finally did get a chance to bake these biscuits it shouldn't have come as a surprise to me when I ran out of time to take the final pictures. I actually had to run out of the house for a meeting with one tray of biscuits left to cook. I then had the children to collect from school on the way home from the meeting.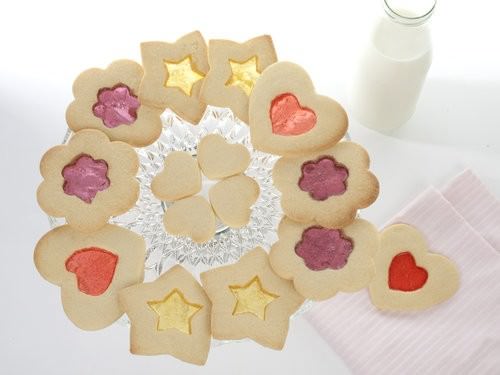 That evening, when I did finally make it back home with a car full of kids, they laid their hungry little eyes on the trays of biscuits and I had to say no when they asked for one. They were more than a little disappointed to be told they couldn't have any!  I explained the usual "they haven't been photographed yet".  In true bloggers kid spirit they understood the logic and were resigned to a peanut butter sandwich.
Each day the kiddies asked the same question of me on their way to school, "Do you think you will have time to photograph the biscuits today mum?" Well I finally made time, I couldn't take the sad faces any longer!  Also, I had noticed the pile of biscuits being slowly demolished so I thought I should act fast or I would need to bake them again.
The long awaited Stained glass biscuits!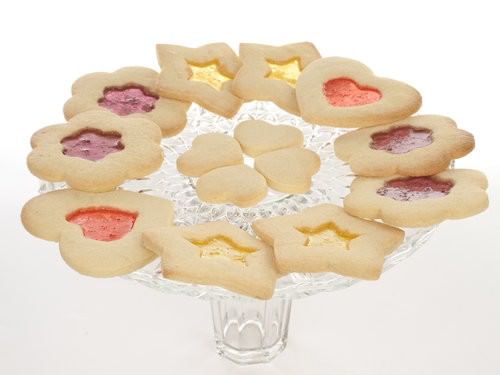 Ingredients:
200g Butter, at room temperature
400gm Plain Flour
200gm Caster Sugar
1 Egg
1 tsp Vanilla Extract
1 Bag of colour hard boiled lollies
Method:
Line a biscuit slide with baking paper
Place butter and sugar in an electric mixer and beat until creamy.
Beat in the egg until combined scraping down the sides of the bowl.
Add the sifted flour and mix on low until a non sticky dough forms.
Knead into a ball and divide into 2 or 3 pieces.
Roll each ball between cling film to 5mm and refrigerate for 30 mins.
Once chilled, peel off the top layer of film and cut out shapes with a cookie cutter.
Stained Glass Filling:
Divide the bag of lollies into colours.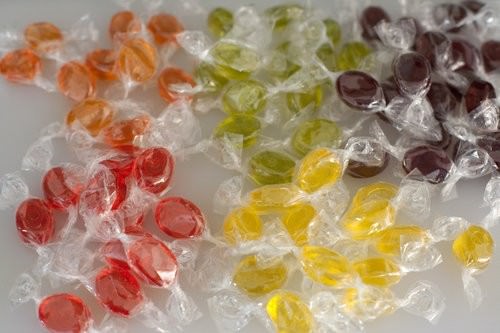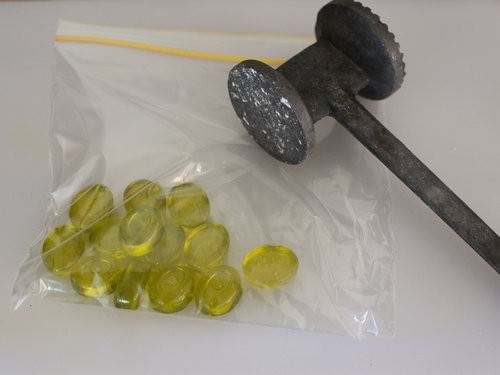 Use a meat mallet to crush the lollies.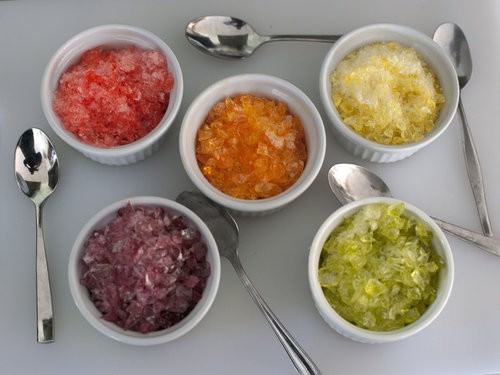 Sprinkle lolly crystals in the centre of the biscuits.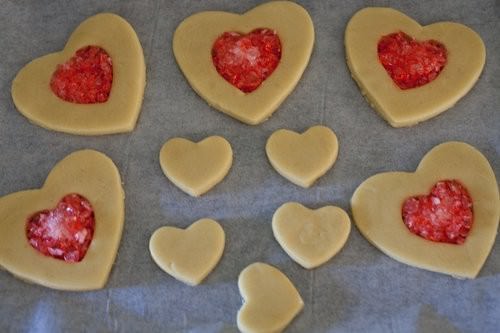 Bake 160 degree oven for 8-10 minutes. Leave on the biscuit slide until cooled.