Slowly but steadily we are making our way through the vineyards of the North Coast Wine Trail. The next vineyard on our list is a family owned vineyard formerly know as Innes View Vineyard.  It has recently undergone a name change to Roses Vineyard.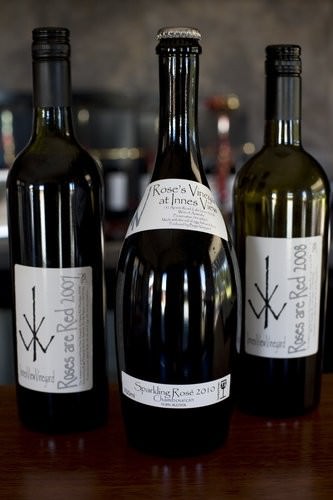 Roses is one of the newest vineyards on the North Coast.  The initial vines planted were Chardonnay and Chambourcin in 2002.  The first vintage was produced from these grapes in 2005, and the vineyard has gone from strength to strength since that time.
The family have since planted Verdelho and Merlot, and are trialling blends using these varieties.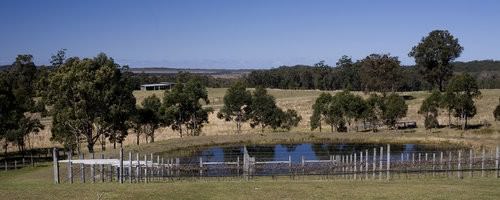 The cellar door has been welcoming guest for the past two years.  I had the pleasure of sampling a few of the wines on offer. From the two main variety of grape, the vineyard produces five varieties of wine.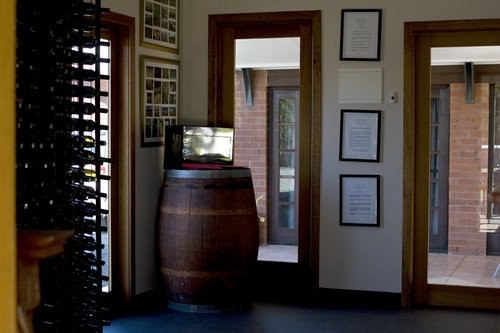 I sampled the 2007 Chardonnay, which was a lovely unwooded crisp dry white available for $18, it was a lovely drop and I would highly recommend trying a bottle.
My other two favourites were from the "Roses are Red" range made from the Chambourcin grape. I was treated to the 2006 and 2007 Chambourcin and they were both absolutely delicious, smooth and very easy to drink. These wines would both cellar well and are available for $20 per bottle or $225 for a case of 13.
The vineyard also produces a sparkling chardonnay and a sparkling rose for those special occasions when you want some celebration bubbles.
I thoroughly enjoyed my visit to Roses Vineyard, the family has great enthusiasm for the product they are creating, and it is infectious. There are plans in the pipeline to offer B&B style accommodation at the vineyard and they have a purpose built cottage nearing completion.
Coming into Summer I would suggest trying a bottle of the Rose for your next picnic.  All of the wines produced under the Roses label are from the property's own grapes.
Bookings are welcome for weddings and functions. The cellar door is open from 11.00am to 5.00pm 7 days per week.
Read more about Port Macquarie here.