We're Sydney natives so hitting the Pacific Highway has been a staple of roads trips throughout our lives, and we never travel up the NSW North Coast without at least dropping into sunny Port Macquarie.
Whether we're just finding something to eat and taking a quick break from driving, a short stay over the weekend or for an extended holiday Port Macquarie is one of our all-time favourite destinations.
Things To Do in Port Macquarie
Whether you're an active thrill seeker or prefer the quieter pursuits, it's all at Port Macquarie.
Fishing: Port Macquarie is an anglers paradise, with something for all types of fisherman. Go beach fishing for whiting, mulloway, and tailor around Town Beach down to Lighthouse Beach. There are several boat ramps around if you prefer and you can chase flathead, bream and prawns in the Hastings River
Surfing: Surf the Break Wall at Town Beach, Flynns Beach for learners and get over to the North end of Lighthouse Beach on a northerly to easterly swell. If you're a beginner, there are a few surf schools about too.
Swimming: Port Macquarie has several patrolled beaches for swimmers at Flynns Beach for calmer waters, Town Beach, Lighthouse Beach, North Haven, Rainbow Beach (Bonny Hills), and Lake Cathy. Swim between the flags
Chinese Junk Cruises: What a unique way to take in the scenery and possibly see a pod of dolphins.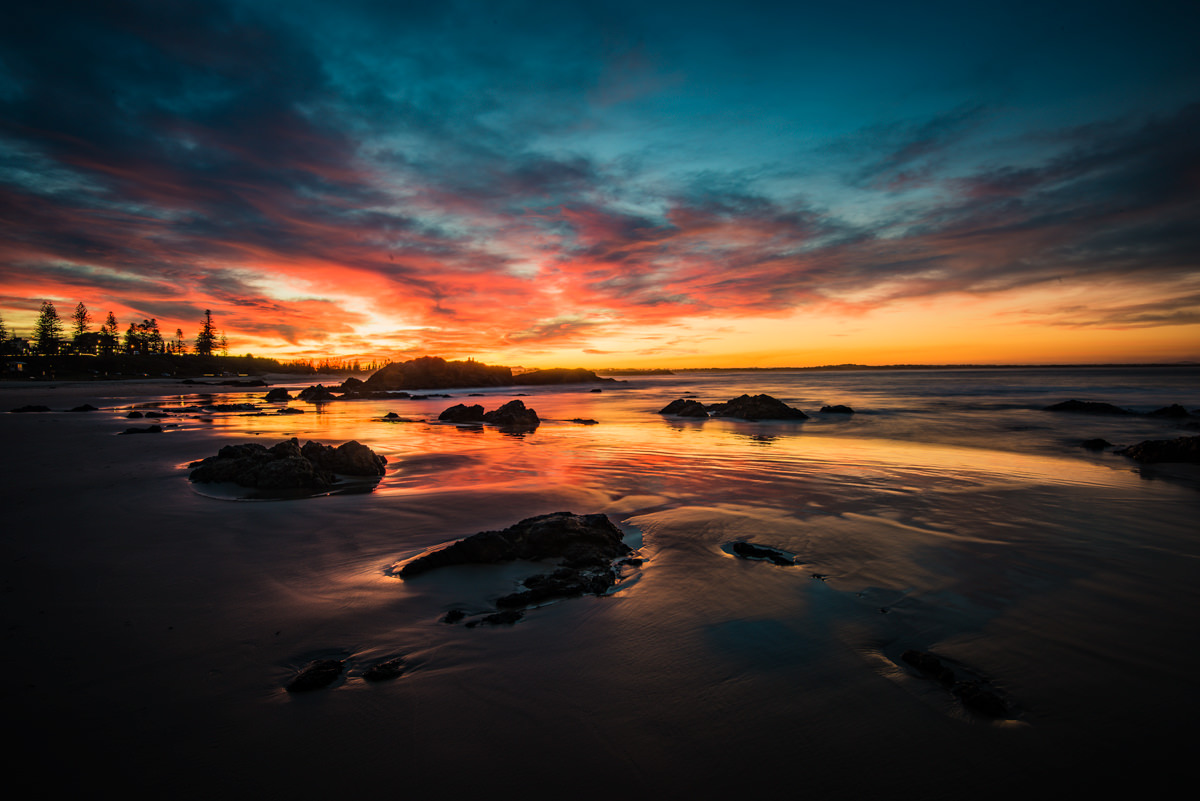 Places to Eat & Drink in Port Macquarie
Black Duck Brewery:

Not only can you sample their boutique ales, but the Black Duck Brewery in Port Macquarie offers a taste of local produce, and if you're there on the weekend they serve up delicious pizza. Read the reviews of the Black Duck Brewery on Tripadvisor here.

Roses Vineyard:

Wine tasting, a petting farm, and cafe with home made cakes. Roses Vineyard Website

Cassegrain Wines:

Port Macquarie's largest vineyard with a fine restaurant. Read our review of Cassegrain Wines here

Strawberry Picking and Gourmet Produce:

Visit Ricardoes tomato and strawberry picking farm. Be sure to check out their award-winning jams. Read our review here – Strawberry Picking in Port Macquarie

The Stunned Mullet Restaurant:

Won Tripadvisor's Travellers Choice Awards 2016 read the review here and check it out for delicious Seafood, Australian and International cuisine and divine desserts.

Reyhana Turkish Restaurant Take Away: Another one of those little surprises you find along the road, great service and delicious exotic Turkish food. Being from Sydney there's no shortage of pide makers around (if thats what you call them, ill ask) but the Pide here are better or equal to any we've ever had in Sydney.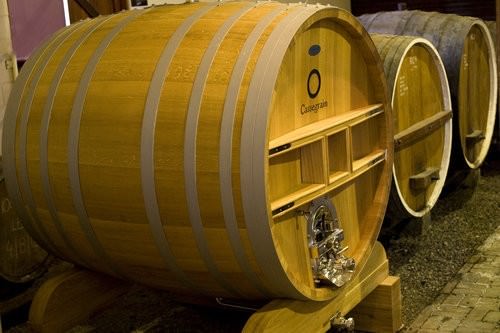 Accommodation & Places to Stay in Port Macquarie
Being a tourist mecca and popular holiday destination for both Australians and international travelers Port Macquarie thrives on visitors offering plenty of accommodation from hotels, motels, resorts, B&Bs, caravans, and camping.
---
The Rydges Hotel Port Macquarie
This is a review of the Rydges Hotel Port Macquarie by Julie
We're regular visitors to the Port Macquarie area as we enjoy the beach location and relaxed holiday feeling the town offers. I recently had the pleasure of staying at The Rydges Hotel when I attended the "Six Degrees of Degustation" charity dinner, which was hosted at this location.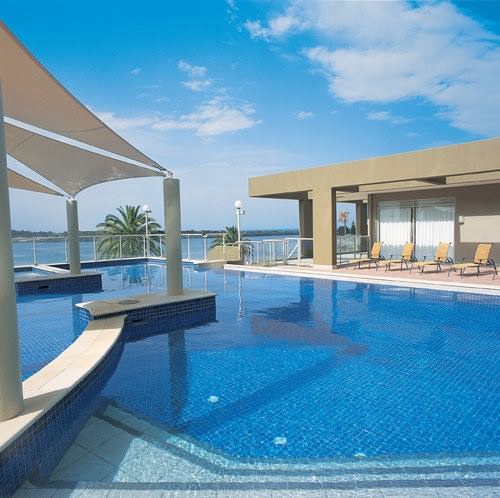 The Rydges Hotel occupies a prime position in the center of Port Macquarie, it overlooks the water and has magnificent views of both the river and beach.
The hotel facilities include a heated pool which also has a view of the river, spa, gymnasium, full conference and business facilities, a beautiful dining room with an amazing menu and friendly attentive staff.
I booked a two bedroom apartment for the stay and found it to be spacious and modern.  The apartment features a full kitchen and laundry facilities, ensuite off the main bedroom and a surprisingly generous second bedroom.
The living room was light and airy with a substantial deck area for enjoying a glass of wine or a meal. On this occasion, I was spoilt with a beautiful fifth-floor view over the Hastings River.
The Rydges Hotel had all the comforts of home with the added luxury you would expect from a 4 ½ star hotel.  I would definitely recommend Rydges Hotel for your next Port Macquarie getaway.
You can often find deals here at Bookings.com with substantial discounts, particularly in off-peak seasons and mid-week.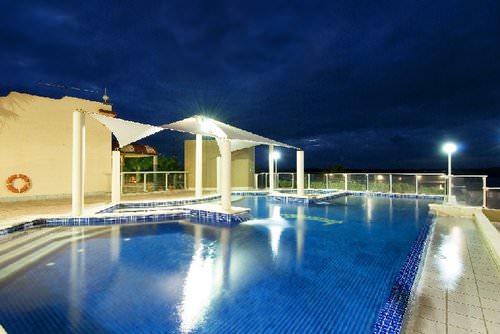 ---
In all honesty, I cannot remember a time that we paid a visit to Port Macquarie and come away disappointed, even when it rained cats and dogs for a week we still found things to do (Though we much prefer it didn't rain).