When we think of the Gold Coast, images of sun, surf and sand are the first that come to mind. We have recently spent a long weekend looking at the Gold Coast from a different perspective. I wanted to take a closer look at the Gold Coast Hinterland region from Mt Cotton to Tambourine Mountain in search of a quieter getaway.
Behind the golden beaches, high in the hills are a series of picture perfect rainforest villages. They are bustling quaint towns, surrounded by lush rainforests and national parks. There are quite a number of vineyards in the area, and although it is quite new as a wine region the vineyards are award winning, and have earned their place on the wine scene.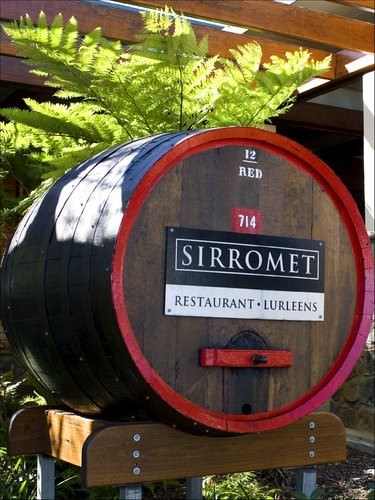 With so much to do, it's a good idea to stay in the area. You will be exhausted after a long day of exploring the countryside. In addition, you might want to check out some of the area's great restaurants!
There are properties catering to all types of travellers, so whether you are travelling with your family, on business, or on your own, you will be able to find the perfect hotel. On the Gold Coast, many hotels and resorts are located close to the beach, but you can easily find boutique style accommodation in the Gold Coast Hinterland with a calming leafy view.
Top things to do in the Gold Coast Hinterland
1/ Sirromet Winery
With a full day ahead of us we decided to start with a hearty breakfast at Sirromet Winery, located at Mt Cotton. The vineyard offers a "once in a lifetime" breakfast that was on our list of things we must experience during our stay.
The drive along Mt Cotton Rd is beautiful, I immediately felt that we had left the hectic pace of the Gold Coast behind us, and we were heading for a more refined experience. Sirromet is perched high on Mt Cotton and has amazing views out to the sea. It is set amongst the Eucalypts and is absolutely picture perfect, with beautifully manicured grounds and a lovely relaxed atmosphere.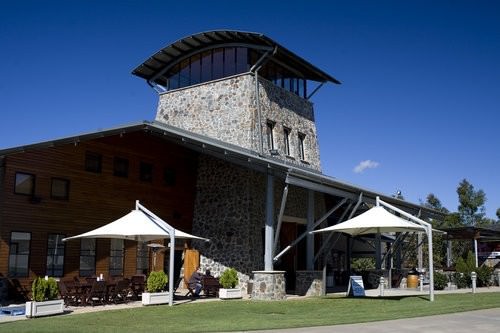 We walked through the vineyard, and the cellars and called in at the cellar door. It was a little too early for me to sample the wines but I noticed that even the cellar door has a very appealing menu if you were looking for something a little simpler than the restaurant.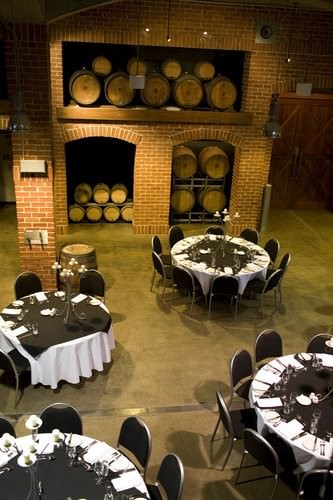 Alas, it was time to drag ourselves away from the tranquillity and continued our tour of the hinterland.
2. Cedar Creek
The next stop was to be the Cedar Creek walk to burn off some of the breakfast calories. The first section of the walk is paved so the kids were able to bring their scooters and had a great time scootering around the picnic area and along the paths and boardwalks.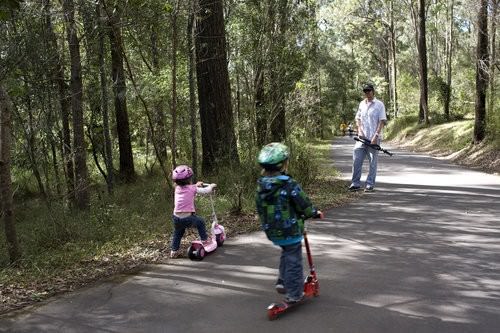 Cedar Creek would be an ideal place for a picnic but given that we had just eaten I took a few photos of the waterfall and the creek and we were on our way again.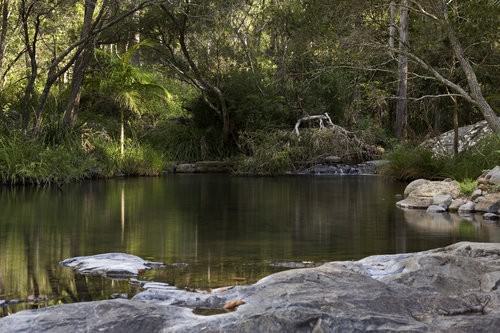 3. Sky Walk
The next stop was the Sky Walk and elevated 1.5km walk on an elevated platform through the through the rainforest. The rainforest is lush and through out the walk, the birds are calling.
4. Curtis Falls
We continued on to Curtis Falls and arrived at the same time as a tour bus. The path was steep but well maintained and the kids managed it easily. We descended down the path zig zagging past strangler figs and other lush rainforest vegetation until 500 metres later we arrived at a viewing platform almost at creek level. We were rewarded with a perfect view of Curtis Falls, a gorgeously photogenic waterfall.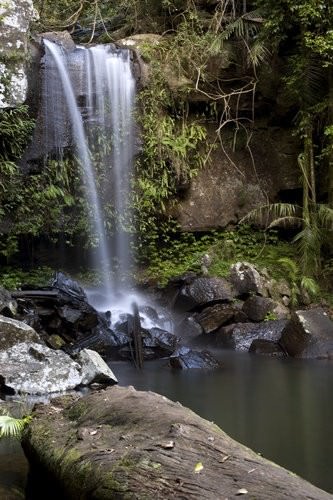 5. Eagle Heights – Gallery Walk
We continued on to Eagle Heights, a town which is overflowing with people, cafes, galleries, handcrafted boutique jewellery. We decided to take a stroll down the Gallery Walk which is the main street of Eagle Heights.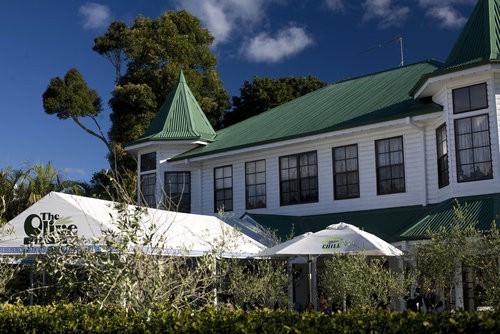 6. Fudge Tasting
We spotted Gran Macs Fudge & Lolly shop which was offering fudge tasting. By this time it was early afternoon and we were finally feeling as if we may be able to eat again after our Sirromet breakfast. The fudge shop was an immediate hit with the children.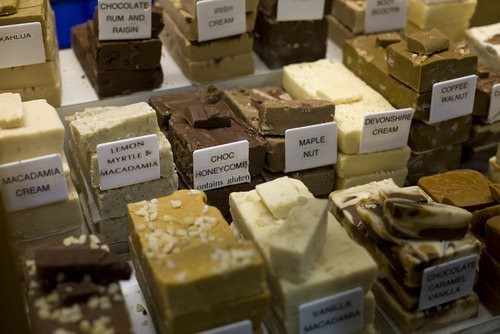 There were so many flavours on offer that I was pleased to be able to try a few different ones before I bought any.  Even then it was a difficult purchasing decision. Thankfully the staff seemed to be accustomed to the indecision.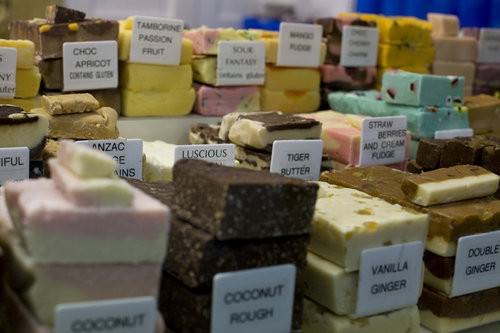 It probably comes as no surprise that I liked all the flavours. I could have picked any one of the fudges and been truly happy. If I had to choose a favourite it would be the lemon meringue pie fudge. Yum, let's just say the family only got a hint of a taste of this one.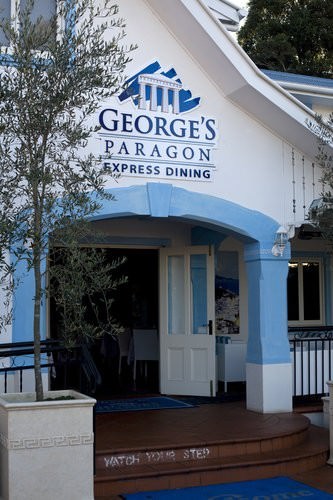 Feeling full once again we continue our stroll and passed no end of cafes and restaurants, all which would have been very appealing except that I have over indulged all day.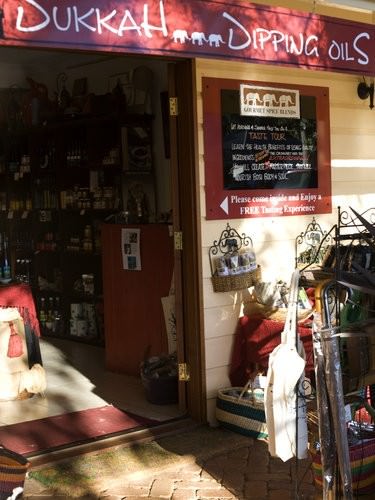 We enjoyed wandering through the galleries, boutique clothing and jewellery stores. We came to a few more stores offering samples for tasting but alas I couldn't accommodate another bite.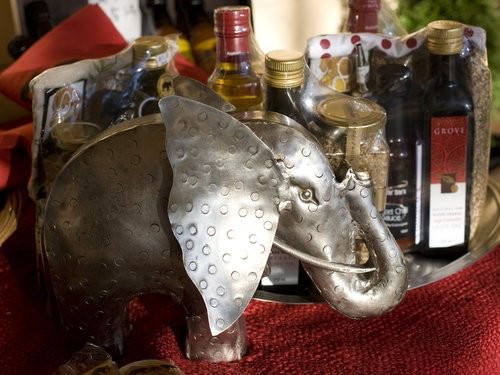 Gallery Walk is no more than a few 100 metres in length but we so much to see we had still not really finished wandering through the stores two hours later when the shops were shutting.
7. Mt Tambourine Winery
We managed to squeeze in a little wine tasting, but even then we still had the feeling we weren't quite finished.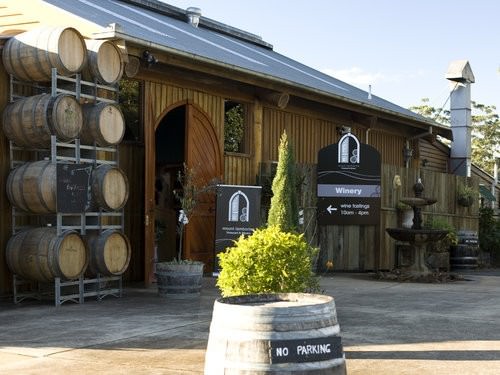 We will definitely be back to this area as I feel we have only just scratched the surface. I can imagine staying in a beautiful B&B with a wood fire during winter, and enjoying an alternative Gold Coast Getaway.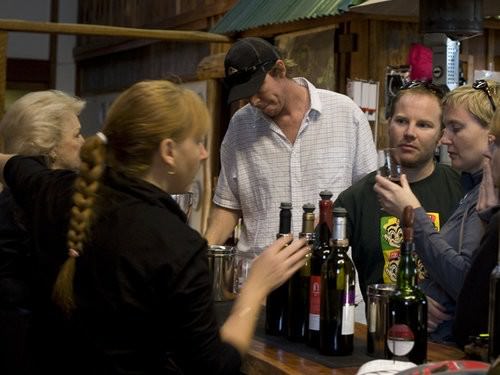 No matter what the season, the Gold Coast has something to offer the gourmet traveller.