When I think of France, I think of Fromage! Cheese in every way, shape or form, inevitably, though, my thoughts turn to rich salty blue cheese such as the Roquefort. I have decided to make a Creamy French Roquefort Tarte. It is simple and quick and can be an entrée or main.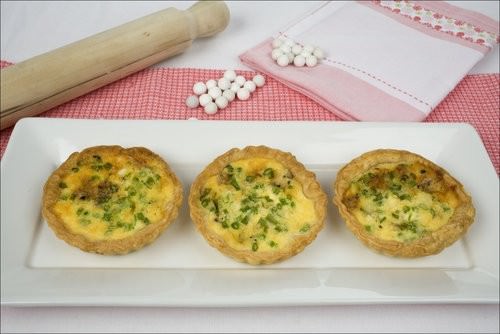 Although some people dislike the appearance of the "mould" in their cheese, it adds a delicious layer of flavour. And not to scare you, but most cheeses rely on mould growing to gain their flavour. Also, it is an edible mould, unlike the one that made penicillin or that destroys your loaf of bread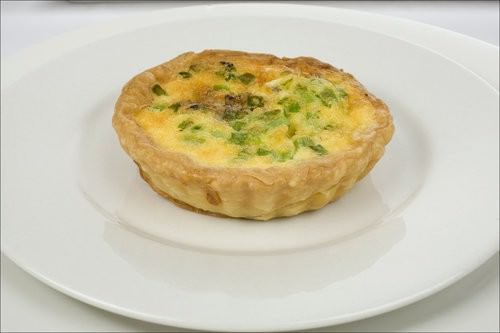 Creamy French Roquefort Tarte
This recipe makes 6 small tarts.
Ingredients:
Pastry:
¾ Cup Plain Flour
90gm Butter
1 egg Yolk
Filling:
2 Eggs
½ Cream
40gm Roquefort Cheese
2 Shallots
Ground pepper
Method
Put flour and cold butter in a food processor and mix until it forms breadcrumbs.
Add egg yolk to the processor for a few quick pulses.
Turn mix out onto the bench and push together. Wrap in plastic wrap and refrigerate for ½ hour.
Preheat oven to 180C/350F.
Spray 6 non-stick pie tins with oil.
Roll pastry out to desired thickness and cut into circles to fit tart tins. Return the tarts to the fridge for a 1/2 hour.
Place greaseproof paper and baking beads inside the pastry to blind bake.
Bake in the oven for 20mins, or until the pastry is golden. Remove tarts from oven.
Chop the shallots finely and put into the cooked tart shell, crumble the blue cheese in the bottom and season with freshly ground pepper.
In a bowl mix two eggs and ½ cup of cream.  Pour the cream mix into the tarts and add a few more shallots on the top of the tarts to decorate.
Reduce the heat in the oven to 160C/320F and cook for 15-25 minutes, until the centre doesn't jiggle.