Yes, I'm talking this recipe up! This is one delicious Black Sesame Ice Cream!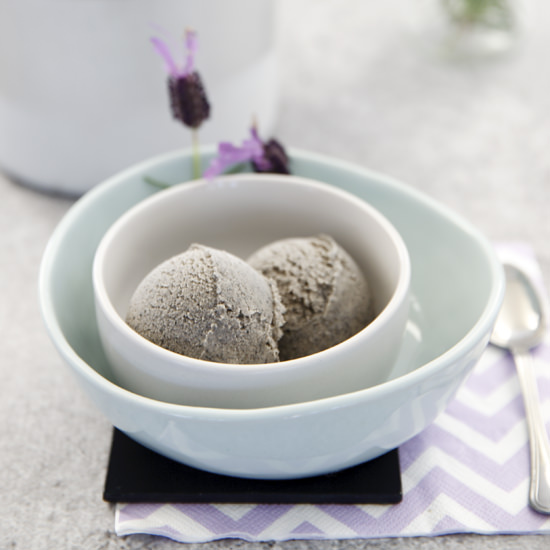 I promise this Black Sesame Ice cream was absolutely lush! It was so good I had to run out into my garden to pick some flowers for the shots.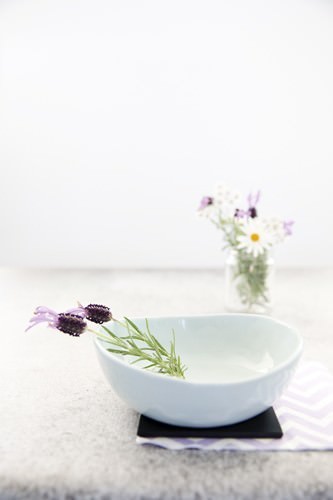 Afterall, an ice-cream that good deserves some pretty pictures.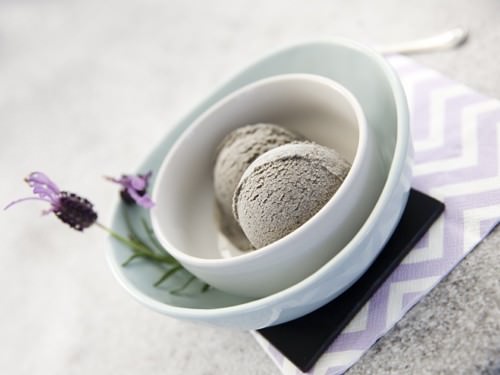 I have also finally bought a Thermomix. Mr GG has been suggesting I buy one for a while now, and after seeing that even Heston uses the Thermomix I didn't want to be left out anymore.  I may be a little late to the party, but I have included directions for Black Sesame Ice-cream made the regular way, and made with the Thermomix.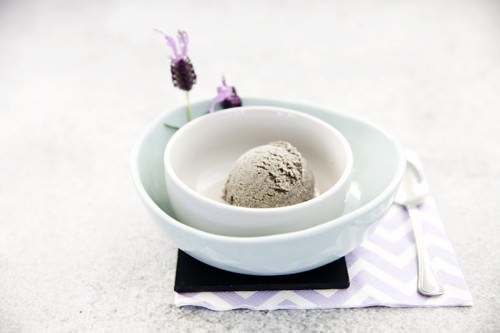 Can, I show off a little more? I got the new, you bute, digital Thermomix! It's pretty swish!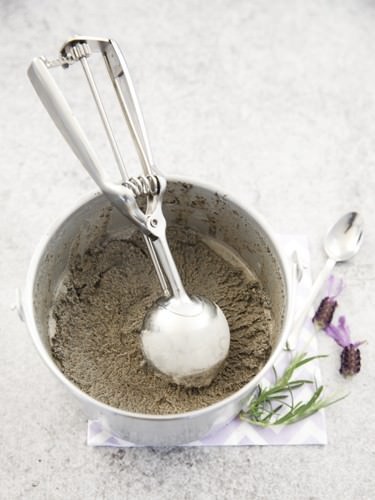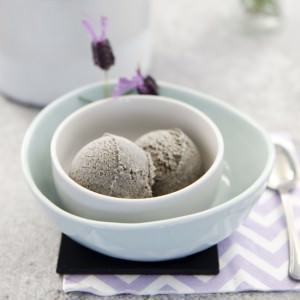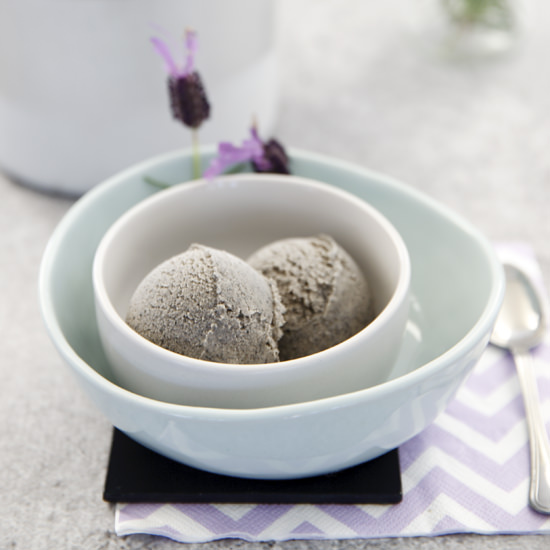 Black Sesame Ice cream
This is such an easy and delicious Ice-cream. It's not overly sweet and you will find instruction for making it the traditional way and using a Thermomix.
Print
Pin
Rate
Ingredients
4

egg yolks

250

gm cream

250

gm full cream milk

150

gm sugar

80

gm black sesame

teaspoon

seeds from 1 vanilla bean or 1 vanilla essence

pinch salt
Instructions
TRADITIONAL METHOD
Heat the sesame until fragrant in a dry frying pan.

Ground the seeds in a mortal and pestle and reserve.

Place the milk and the vanilla essence in a medium heavy-based saucepan.

Heat over a low heat, stirring occasionally until the milk just comes to the boil.

Remove from heat and set aside.

beat the egg yolks and sugar in a heatproof bowl until thick and pale.

Very gradually stir the milk into the egg mixture.

Place the heatproof bowl over a saucepan of simmering water. Don't allow the bowl to touch the water as the eggs will scramble.

Cook, stirring constantly, for 25 minutes or until the custard coats the back of the spoon.

Stir through the sesame and freeze until almost frozen.

Use a stick blender to beat the ice-cream every 2 hours for 2 or 3 times to break up ice crystals as they form.
THERMIE METHOD
Mill the black sesame to a paste.

Place all the ingredients in Thermomix bowl.

Cook for 5 minutes at 80C on Speed 4.

Place the mixture in a stainless steal bowl in the freezer until it has chilled NOT frozen.

Transfer the ice-cream to your ice-cream mixer and churn as per manufactures directions.

Once complete freeze until serving.

OR

Take the ice cream from the freezer, cut into medium size pieces and place back in Thermomix bowl.

Mix for 20 seconds on speed 9 then 10 seconds on speed 4.

Return to freezer until serving time.
I have to admit, making this with the Thermomix and my Breville Ice-cream maker was a cinch. I really didn't do anything, just transferred the liquid from one machine to the freezer and then to the ice-cream maker.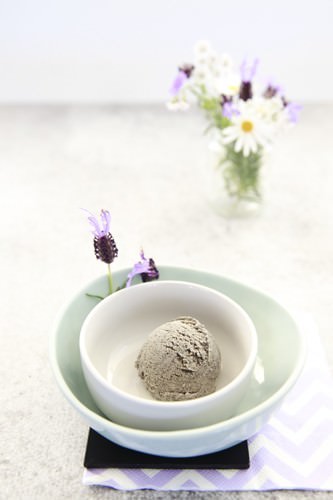 It almost seems too easy!! Although believe me I'm not complaining. I can make and egg custard by hand… but I prefer not too. The instructions have been provided in the recipe to make the custard by hand too.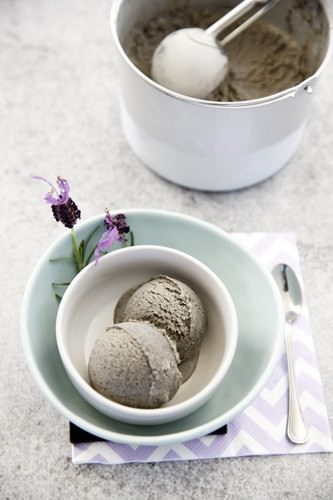 Do you like to take shortcuts when your in the kitchen. I think I am turning into the gadget queen. I love any labour saving devices that will get me in and out of the kitchen quickly, or help me prepare restaurant quality food.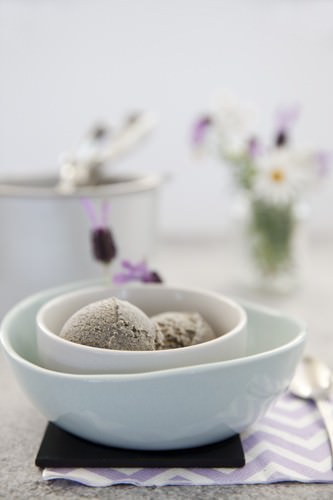 …perhaps you are a cook that loves to potter and take time in the kitchen?