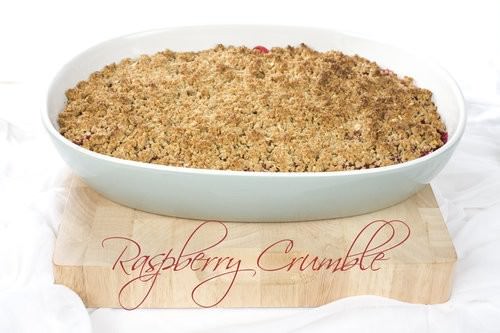 Before I give you the recipe for this delicious berry crumble I have a confession to make… I have been exercising.  What is even worse than the fact that I have been sweating it out daily is that I have been a little neglectful of my first love, food!
I have been trying to eat more healthy meals, whilst still satisfying my desire for yummy, luscious, gourmet treats. Now you may have wondered what has inspired this regime of torture and deprivation, well in part it is the fact that I have fantastic health, and have just turned forty.  I feel that forty is rather a large number for such a small girl (aka me), and I think that I should probably drag my lazy backside off the dining room chair a little more often if I want to maintain my health and figure.
So what does that mean for my readers… not very much except that I will try to give the calorie count for some dishes which I feel are delicious and healthy.  Don't worry; I am not going to start counting up the calories for those decadent dishes that I know you will want to enjoy guilt free!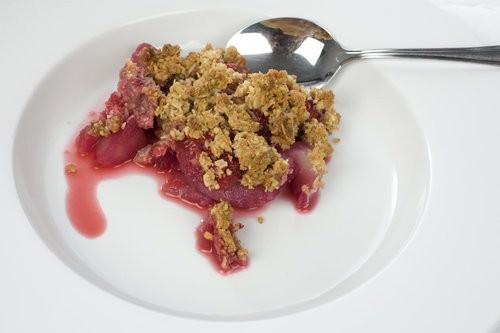 Ingredients:
770 gm can apples
3 cups raspberry
2 t/s corn flour
¼ cup water
Crumble Ingredients:
1 cup flour
½ cup brown sugar
1 cup rolled oats
¾ cup walnuts
1 t/s cinnamon
¾ cup coconut
120 gm butter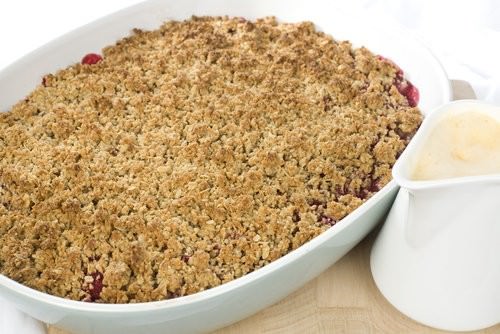 Method:
Preheat the oven to 180 degrees.
Place the pie apples in the bottom of a large oven proof dish, and then add the raspberries in a layer over the apple. Mix the cornflour and water and pour evenly over the raspberries.
In a food processor pulse briefly the crumble ingredients and sprinkle the mixture over the apples.
Bake for 25 minutes or until the crumble is golden.
Naturally the crumble can be used on top of any fruit filling.  I will quite often double the crumble recipe and place the second serve in a container in the freezer for a day when I want dessert without any effort.