Ooozy gooey molten Chocolate Caramel Fondant…. Yum.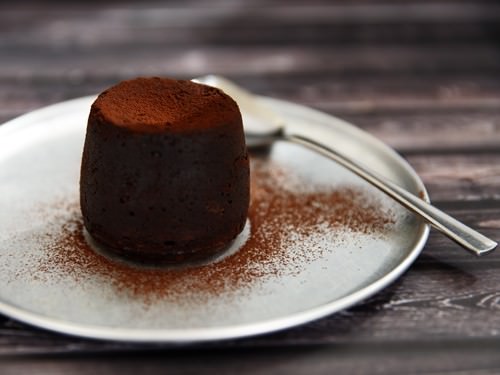 I felt after sharing my favourite slow cooker meals and the Slow Cooked Kare-kare we should finish with dessert.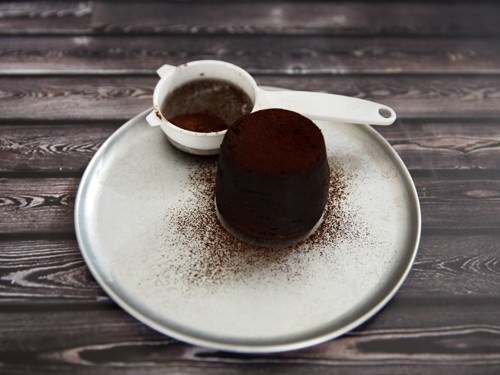 My favourite desserts this time of year are warm and chocolate based. I have adapted a popular Gourmet Getaways recipe to give you my very special oozing chocolate caramel fondant.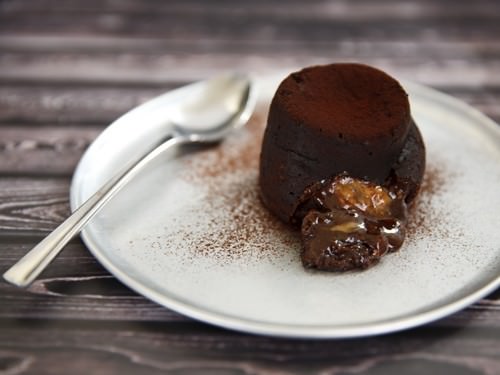 I always crave sweet treats in winter. I just seem to need another layer of sweet comfort food to ward off the cold. Some recipes for fondant cake can be time consuming, and then nerve wracking when it comes to unmould. Not this one! This is simple and works every time. There are three keys to success with my Chocolate Caramel Fondant.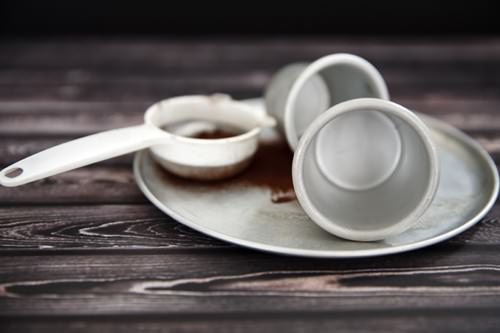 Chocolate Caramel Fondant Tips
Make the batter ahead of time and store it in the fridge for at least 1 hour before baking.
Ensure any fillings like caramel or peanut butter are also chilled prior to cooking.
Allow the cooked fondant to sit for at least 5 minutes on the bench once cooked.  This allows the thin layer of cake to gain enough structure for the fondant to be unmoulded.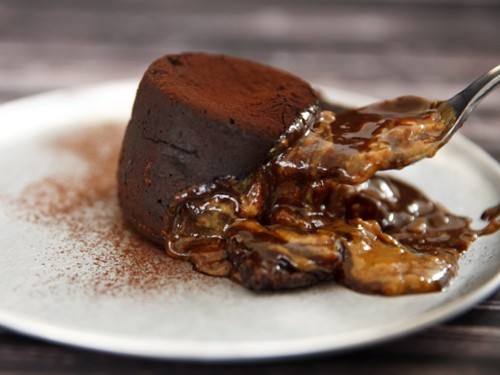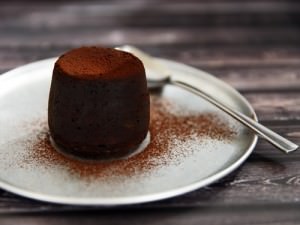 Molten Chocolate Caramel Fondant Cake
Seriously as luscious as it looks!!! You haven't lived until you try this simple but ridiculously good Chocolate Caramel Fondant.
Print
Pin
Rate
Ingredients
200

gm dark chocolate

170

gm butter

4

Eggs

1/3

cup

caster sugar

2 ½

Tbs

Ground Hazelnut

2 ½

Tbs

Plain Flour

6

tsp

Dulce de Leche or Salted Caramel Sauce

pre-chill it in the fridge
Instructions
Grease 6 dariole moulds with butter and dust heavily with cocoa.

Melt butter in the microwave in a glass microwave safe bowl.

Add broken pieces of chocolate to the melted butter.

Stir the butter and chocolate mixture until melted and smooth. If necessary microwave for a further 1 minute.

In a separate bowl mix eggs, hazelnut, flour and sugar until combined.

Add the chocolate mix slowly to the egg mixture stirring constantly.

Cool the mix in the fridge, min 1 hour.

Preheat the oven now to 200 degrees.

Fill the dariole moulds to 1/3 full.

Add a teaspoon of the caramel ensuring that it does not touch the sides of the mould.

Add more of the fondant batter until the mould is 2/3 full.

Baked for 10-12 mins.

Fondant will still be wobbly but crusty around the edge. Remove from the oven and leave to stand for 5 minutes.

Run a palette knife around the edge of the pudding and unmould on a serving dish.

Dust with more cocoa or icing sugar and serve.
Now that we have shared my molten chocolate caramel fondant, tell me what other winter dessert are keeping you warm at the moment.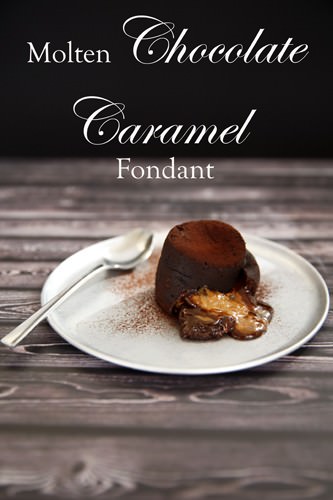 Do you have one "go to" winter dessert that always satisfies, or do you mix it up a bit.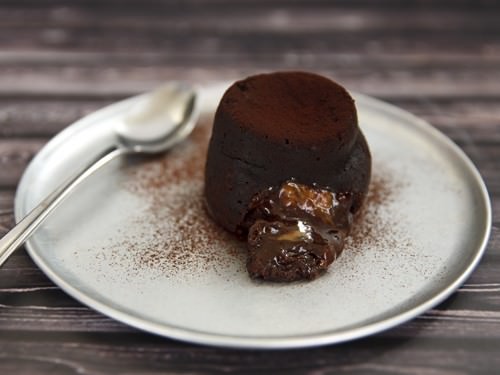 This recipe makes six fondants. I usually make the fondant batter during the day and put it in the fridge to chill. When the late night craving hits I simply make one for Mr GG and myself. The remaining batter goes back in the fridge for the following night. It can stay in the fridge for a week.