Chocolate and Coffee are two ingredients that compliment each other very well. What could be better than Mocha Macadamia Double Chocolate Brownies!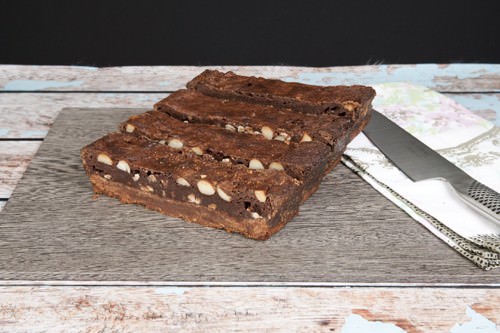 I love my morning cup of coffee but this challenge was a difficult one. I am the only household member who is addicted to the coffee and I certainly didn't want to be eating all the baked treats on my own!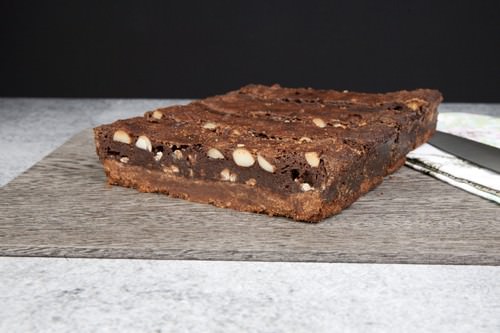 Then I remembered how everyone loves my brownies and I decided I would adapt my double choc brownie recipe for the challenge.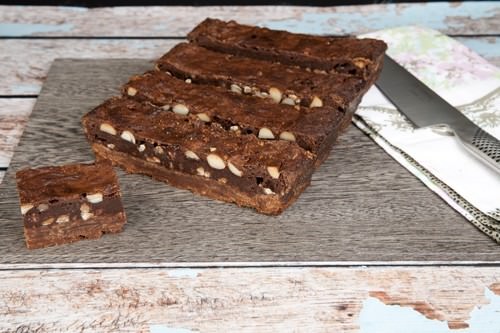 I am pleased to report that it was a complete success. The brownies were delicious, I now have an empty cake platter and my waistline is intact.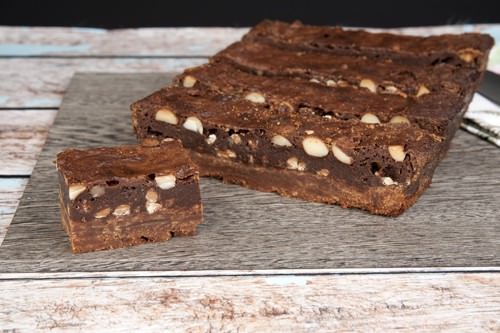 Mocha Macadamia Double Chocolate Brownies
Recipe Type
:
Brownie, Dessert Snack
Author:
Prep time: 10 mins
Cook time: 35 mins
Total time: 45 mins
A double whammy of chocolate makes this brownie irresistible.
Ingredients
Base
2 cup flour
3/4 cup icing sugar
250gm butter
75gm dark chocolate (melted)
Brownie Topping
300gm dark chocolate (melted)
1/2 cup Nestle Condensed Milk
2 eggs
1 t/s vanilla
200gm macadamia halves
100gm dark chocolate bits
1 t/s instant coffee.
Instructions
Preheat oven to 180.
Line a brownie tray with grease proof paper.
Base
Process the dry ingredients for the base in your food processor with the butter, until it resembles breadcrumbs.
Add the melted chocolate and pulse until it has combined and made a chocolate dough.
Press the dough into the prepared pan and bake for 20 mins.
Brownie Topping
Melt the 300gm chocolate with condensed milk.
Remove from the heat and allow to cool a little before stirring through the coffee, nuts, vanilla and eggs.
Add the chocolate bits and spread the mixture over the base.
Return the brownie to the oven and bake for 15mins or until set.
Cool in the tin and cut into squares.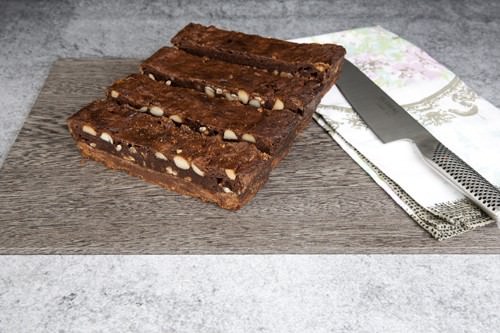 Do you love brownies why not try all the brownies that Gourmet Getaways has to offer, click here.