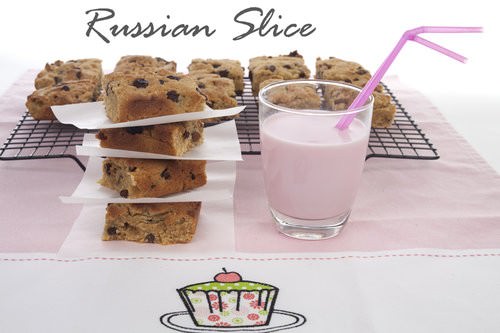 This morning I am sure I heard the sound of all the mums in oz, letting out a collective sigh of relief, as their little darlings went back to school.  Winter school holidays are never my pick of vacations. We have had a lot of rain, and the kids have had colds, so it has been nearly three weeks of indoor activities. It's fair to say I packed my four off to school with a big smile, a bounce in my step, and five minutes early this morning.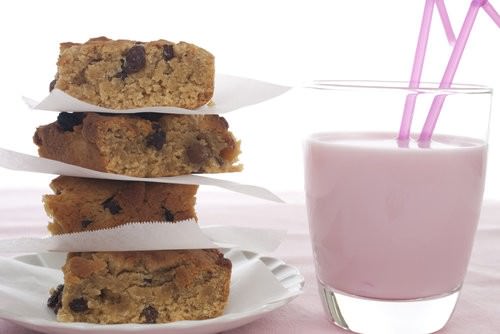 My youngest, "Little A" gets driven to pre-school after the bigger kids get on the bus.  The minute I opened the pre-school door I could smell the most gorgeous baking aroma's. Sue the pre-school's cook had made the kids a Russian Slice for morning tea. The smell was just too delicious! After dropping off Anais, I had to stop in at the kitchen.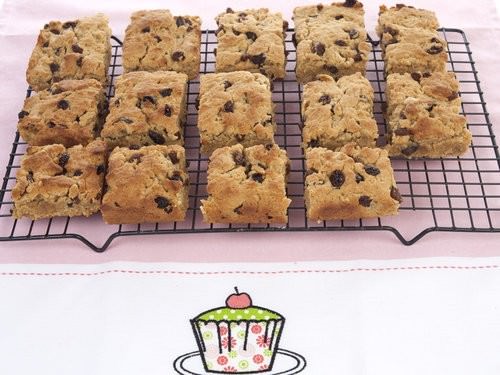 Chatting with Sue she told me this was one of the kids favourite snacks and thankfully she was happy to share her recipe. Naturally I thought I would pass it on to my lovely readers.  This is a great recipe for a back to school treat. I am sure my kids will enjoy taking it to school tomorrow… if there is any left after their school snacks…
Oh the silence of an empty kitchen, I have found my happy place!
Ingredients:
300gm Butter
1/3 cup Golden Syrup
¾ cup brown Sugar
2 t/s vanilla essence
1 ½ cups sultana
¾ cup natural yoghurt
3 ¾ cups plain flour
3 ½ t/s baking powder
Method:
Melt butter, golden syrup, sugar, sultana and vanilla in a large saucepan until the sugar is dissolved and the mixture is smooth.
Add the yoghurt and mix in the flour and baking powder.
Pour the mixture into a lined baking tray and bake at 180 degrees for 20 minutes.
Cut whilst warm. Cool in the baking tray.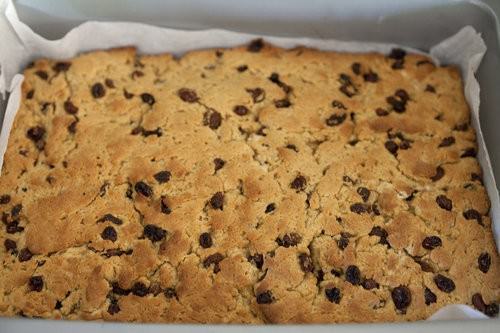 I love a good melt and mix cake and this one is simple and delicious.  I am looking forward to the kids taste test after school.
Maybe the house is just a little too quiet…