I love the warmer weather we have been having; I am a summer girl through and through!
The sun is up early and the day last longer.  I am back to eating healthy salads, and I am even thinking about a run on the beach… when it is warm enough to get out of bed early of course! … not just yet :0
Anyway, it is Spring and all is right with the world. Another thing I like about the warmer weather is that it is an excuse to eat copious amounts of ice-cream, gelato and sorbet. I would like to have the willpower to stop at just one or two scoops but I can't, once I start I am in for the long haul.
I have recently discovered the Queen range of "make at home sorbet" and have been steadily working my way through the flavours. The Lemon sorbet has the most gorgeous light consistency with delicious real lemon to flavour. Because the sorbet is so quick and easy to make, I had time to make a base for the sorbet of coconut macaroon and added a lemon curd topping
Each component of this dessert took about 5 mins. The cooking and the freezing time was the longest part of the dessert making.
Lemon Sorbet
1Pkt Lemon Sorbet
700ml Cold Water
Method
Add the water to the sorbet mix. Use a stick blend to whisk the mixture. Place the mixture in the freezer for 20mins.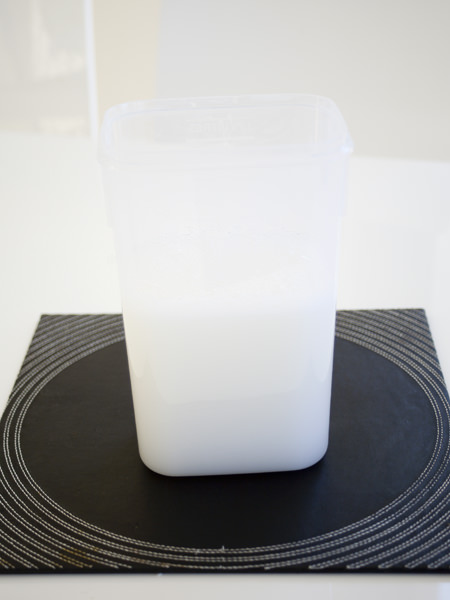 Place the mixture in the ice-cream maker and follow instructions.
At the end of the cycle place the sorbet in the freezer.
Coconut Macaroon
2 egg whites
½ cup (110g) caster (superfine) sugar
2 cups (160g) desiccated coconut
Method:
Preheat oven to 160°C (325°F)
Place the egg white, sugar and coconut in a bowl and mix to combine
Press the mixture into a cookie cutter and bake for 10-15mins, until golden
Lemon Curd
2 egg yolk
3 tablespoons sugar, depending on how sweet you like it
4 tablespoons lemon juice
2 tablespoon butter
Method:
Prepare a double boiler saucepan with about ¼ filled with water. Bring the water  to the boil, then lower the heat to a gentler boil.
Whisk egg yolks, sugar, and lemon juice together in a smaller saucepan until combined. Place the saucepan over the boiling pan so that it just hovers above the water.
Stir constantly until the mixture thickens. Add butter and continue stirring and cooking until the butter is completely melted and becomes one with the mixture.
remove from the heat and allow to cool.
Assemble the dessert and enjoy!
So I am curious, are you a seasonal eater like me? What is your favourite spring food? Do you take short cuts when you cook?